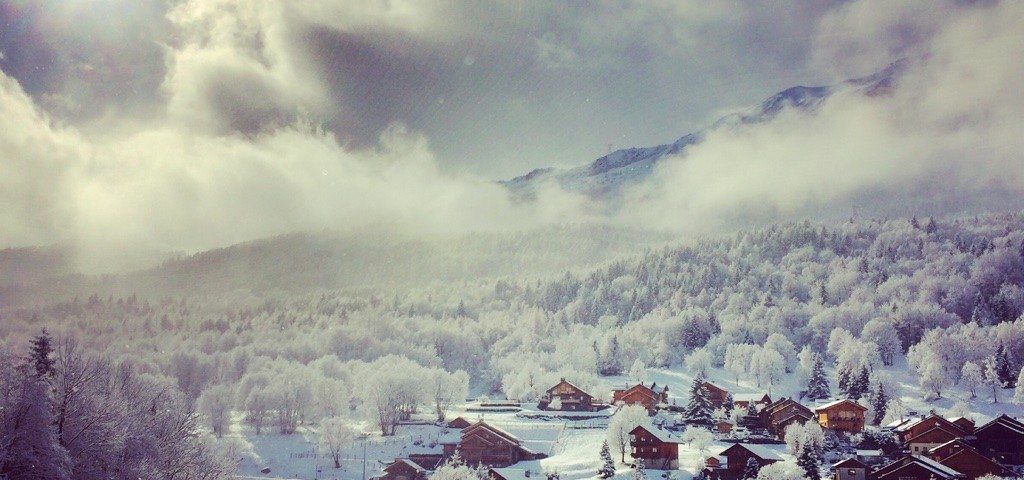 Secret Recipe for the Best Catered Ski Chalet in Meribel
Shhh…. For many years we have been known on the mountain for having perfected a very secret recipe. A recipe which has been tasted and loved by many, but one which until now, we've kept safely under our hats. But we can't keep it quiet any longer! We are going to finally share it with you – our loyal guests and valued friends. We have taken the time to perfect this recipe and finely hone each of the crucial ingredients so that anyone who samples a Ski Basics catered ski chalet will most definitely be coming back for seconds, thirds (and sometimes fourth, fifth and sixth helpings too!). So here it is, our secret recipe of how to create the best catered ski chalet in Meribel. We hope that you love the unique taste, great value and soul-warming flavour we have worked so hard  to create!
What You Will Need
For this recipe you will need:
A group of friends or family members who share the same taste as you for great value ski chalets in an area renowned for its epic ski conditions
A hunger for healthful alpine air, sunshine and incredible landscapes all enjoyed whilst experiencing a top quality service from ever-bidding hosts
A love of snow!  Whether you ski or snowboard, six pistes in Meribel alone comprise a vertical drop of over 1000m and there are two snow parks in the valley which will keep the most daring of you entertained. This crucial ingredient has helped establish Meribel as one of the 'must visit' mountain sports locations in the world and keeps snow-hungry visitors coming back year after year.
How to Create the Best Catered Ski Chalet in Meribel…
A sprinkling of style
This is a major ingredient when creating the best catered ski chalet in Meribel. Here at Ski Basics we work hard to ensure that our ski chalet guests can fully relax and unwind in the beautiful homely surroundings of their holiday chalet. Chalet Lapin is one such chalet with its rustic, Savoyard charm and contemporary design creating the perfect mountain home-from-home. 
A big dose of welcoming charm
We pride ourselves on making you feel sublimely looked after  whilst staying at our catered ski chalets, and our staff are passionate about ensuring that you don't have to lift a finger. From your transfer to your ski pass delivery, we'll make every moment just the way you want it. We've worked on our delicious menus with some of the best cooking schools in the UK to bring you the right combination of healthy, filling and delicious meals and know that our bidding hosts and talented chefs are the very best Meribel has to offer.
A hearty portion of luxury and a great big juicy dollop of unparalleled service
Guests wanting to experience the ultimate catered ski chalet experience can choose a 'Plus' chalet such as the inimitable Chalet Arbalete. This incredible chalet features five beautiful bedrooms with en-suites, separate
dining and living rooms and a glorious well-being area with sauna. With White Company products in every room, a choice of cooked breakfast in the morning, and boots warmed for the day ahead; make Chalet L'Arbalète the delicious treat you deserve this winter.
A hard-to-find ingredient next, but one that is so important; location!
You don't want to be miles away from the action- you want to choose a ski chalet that is right in among it so that you can be the first to find the fresh powder and so that you don't waste precious time getting from your chalet to the mountain. Chalet Boulangerie boasts the most mouth-watering of locations. Wake up to the delicious aromas from the bakery, take in the view of the pistes from the wraparound terrace and watch the golf chairlift whir into action for first lifts. A repeat favourite for families and friends alike, this gorgeous chalet cannot be beaten on location. Having a good location really is the cherry on top of the cake, and Ski Basics catered chalets boast some of the best locations in Meribel.
Method
We have been doing this for fifteen years so have got it down to a pretty fine art, even if we do say so ourselves! If you're looking for the best catered ski chalet in Meribel then let us take all the hard work out of the equation and serve you up a smorgasbord of perfect ski conditions, homely chalets, impeccable service and most of all, great value for money. Once you've tasted a Ski Basics ski chalet holiday we promise that you'll be back for more… Contact the team who are looking forward to helping you cook up your dream ski holiday in the Three Alps!