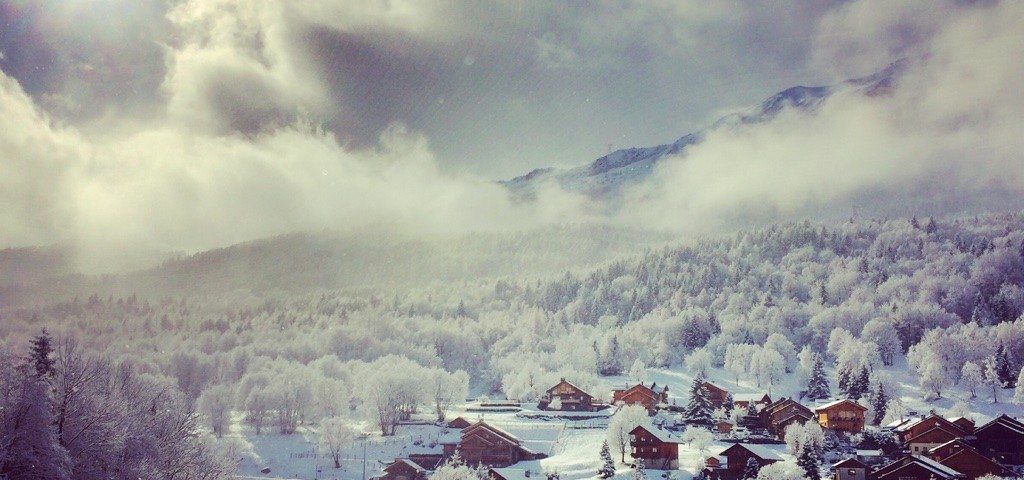 Welcome to Ski Basics' first snow report of the 2015/16 season!
I'm Gemma and I work as a manager for Ski Basics. I'll be updating the forecast every week over the next 5 months from right here in Meribel.
After an unseasonal warm start to November, it looks like winter has finally arrived in the Three Valleys.
A huge winter weather system hit the French Alps last Friday, which has been building over the Atlantic and North-Eastern Europe over the past week. The Atlantic low front brought hammering rain storms and plummeting temperatures and finally in the wee hours of Saturday morning, the rain turned to snow. Yipeee!
Saturday morning left many of us waking up to scenes of winter wonderland and the snow continued to fall throughout the day. Current measurements are:
SNOW IN RESORT: 30cm
ESTIMATED SNOW AT THE TOP: 70cm (estimated)
It doesn't look like the snow will be going anywhere too soon either! The arctic maritime air mass following the cold front will leave temperatures in the minus figures all week. Fantastic news for Meribel, kick starting the preparations for the season, with the ground remaining frozen, the snow cannon's are in full force, padding out the pistes, ready for the big opening on 5th December.
Val Thorens delayed opening this weekend due to too much snow but plans are to open next weekend.
FORECAST FOR NEXT WEEK: Clear skies on Monday and Tuesday with more snow forecasted to fall mid week and another dump towards the end of next weekend!
At this rate it looks like it will be a fantastic start to season, and guess what? We still have space for Premier Neige week! Don't miss out on being the first to shred this winter!
Gemma
22nd November 2015