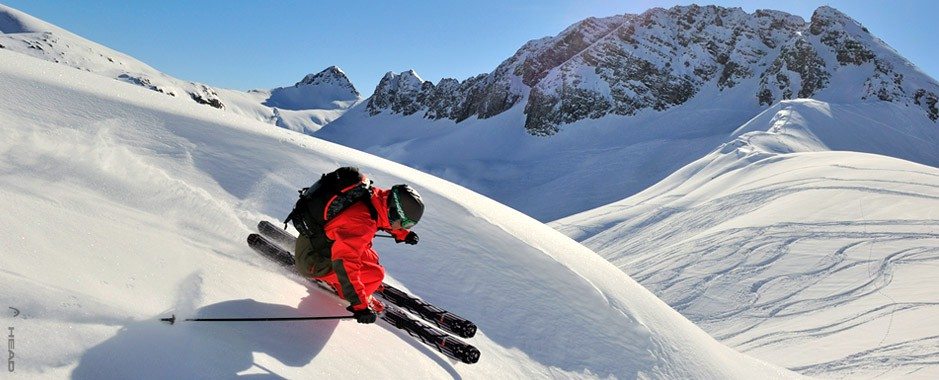 When looking at skiing in the Three Valleys, ski lessons in Meribel are bound to be on your to-do list. With so many of us crossing the channel for just one week each year, ski or snowboarding lessons are an excellent way of making every day count. We take a look at a few of the best ski schools in Meribel and see how they can help you graduate from your five year old snowplough, to putting that kit, and those knees, to good use.
First up has to be the ESF Meribel. They are the biggest ski school in the Three Valleys, and one of the largest in France, with over 450 instructors wearing the famous red and white ski suit. Because they are so huge, they can offer a vast range of lessons, from the usual skiing or snowboarding to telemarking, cross-country and snow-shoeing. They are also great with children, so if you have any in tow, check out the Club Piou Piou in Meribel, or the Saturnins Day Nursery based in La Chaudanne.
On the other side of the scale is Parallel Lines, a fantastic private company that prides itself on being a "100% british ski school in Meribel". They're also the biggest. They've been building a loyal client base over the last 12 years, and have been carefully selecting new members of their fully BASI qualified team along the way. Benefiting from a multitude of British instructors, they offer a range of lessons for children and adults, groups or private, beginners or experts. These guys are super friendly yet extra professional and really want you to get the best of your ski holiday in Meribel. They focus on building your confidence, and with them all hailing from old blighty there's no way you can be misunderstood.
For those Snowboarders amongst you, Cab9 is a great little Snowboarding school in Meribel, with the philosophy that "learning to Snowboard doesn't have to be painful". While I'm not sure I agree in general, these guys will get you linking turns, or smashing the park, depending on what it is you want to achieve from your skiing holiday in Meribel. Nearly every ski school in the Three Valleys offer a variety of lessons for all abilities, so it's the focus schools place on their lessons that matters. With these guys it's all about developing whatever technique you have, so they're not just an option for those first-timers amongst you. Alongside your standard starter lessons, Cab9 offers Expert Riding sessions where you can either opt for learning some new freestyle tricks to impress your friends, or head out into the backcountry to cut some all-important fresh tracks.
Whoever you decide to go with, we're here to help. Whether in resort or out, or if you just want to speak to one of the above, give us a call, and we'll make it happen.