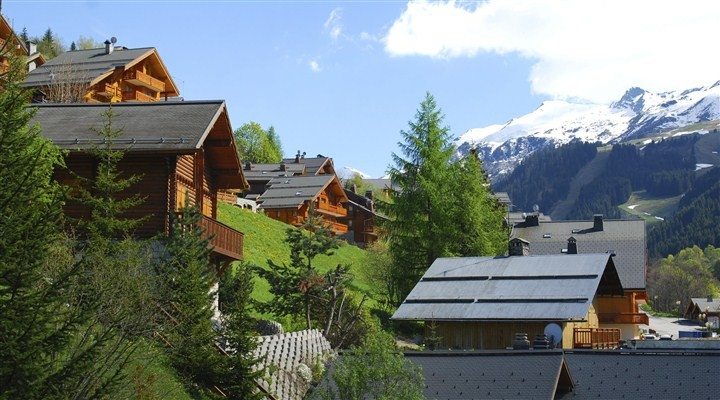 While the snow may not be falling on the pretty Meribel chalets, it doesn't mean that our  favorite French town has packed up for the summer. Oh no, there's still a lot to do in the Alps when the weather gets warm, so if you don't fancy taking to the rolling countryside by water or wheels, you could always opt for your good old trusty feet.
Walkers travel from all over the world to discover the beauty of what actually lies under the snow, meaning that many of the chalets in Meribel are booked up with those looking to breathe in a big breath of fresh mountain air. It's easy when the lifts are operating and you can simply hop on Tougnette 1 and 2 or Pas du Lac, to be whisked off for stunning views across the valley with a summer lift pass.
It may sound obvious, but most routes are hilly so be prepared to work up a sweat on a summer holiday in Meribel, plus don't forget the sun cream and a good pair of boots. There are walking routes suitable for kids on a walking trip to the Alps too, with some involving a bus trip back or even a stay at a walkers refuge if you fancy venturing further afield.
For a little inspiration, here's one of our favorite routes that's suitable for all abilities and fitness levels.
Starting in Meribel and labelled as route 20, this easy trail is in circular formation and provides walkers with a varying mix of leafy green foliage and wildlife to spot along the way. Once you leave your Meribel chalet, head towards the Tougnete 1 bubble lift and you'll see a path forking to the left. Take this left and you'll see a horse riding and tennis area before reaching a path towards La Petit Rosiere and take another left to complete the circular path. Keep going until you reach another fork and take the left again back into the centre of Meribel – easy! Plus, you're sure to have worked up a good appetite to take back to your Meribel chalet.