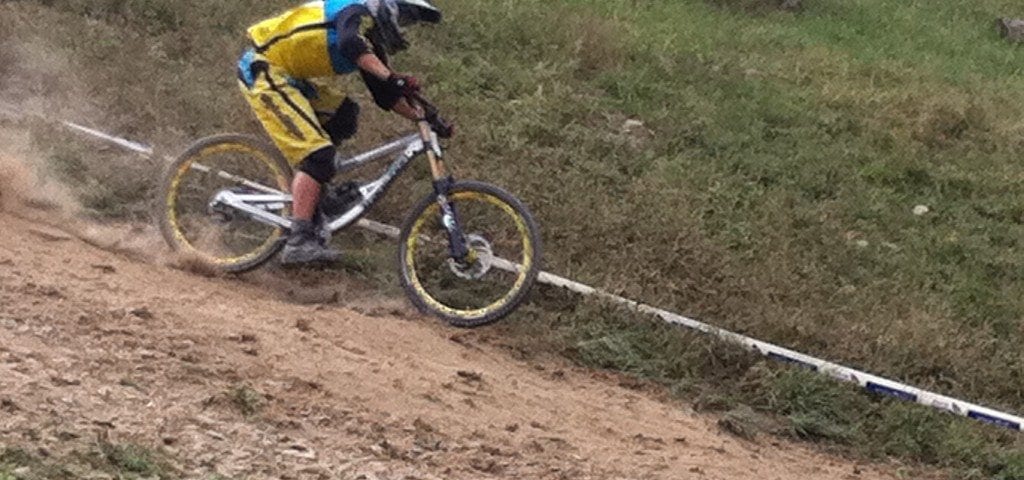 Here at the heart of the Three Valleys, it's not just the snow-covered pistes we're passionate about. Summer is about to hit the roof in Meribel, and what better way to bring some great press to everyone's favourite biking resort than by accommodating the UCI Mountain Bike World Cup Finals in August 2014.
Meribel has hit the headlines in relation to biking several times over the past few years, and is continuing to grow in popularity among the fast and the furious when it comes to mountain biking. Having organised the French Mountain Bike Cup for the last 5 years, plus the UCI Trials World Cup, Meribel has really struck Gold with the UCI Mountain Bike World Cup Finals.
Bringing some massive names to the contest, Meribel will be playing host to some of the biggest stars in Cross-Country and Downhill racing. From the 21st-24th August, and featuring both the Men and Women's 2014 Finals, presenting sponsor Shimano "the world leader in bike equipment" and series sponsor GoPro will make sure that this World Cup Final is a roaring success. With 40,000 spectators expected over the four days, 100 media credits and coverage by Red Bull Media House, this event is going to be HUGE. 1300 competitors representing 35 nations will be involved across the three disciplines; Downhill, Cross Country and Cross Country Eliminator.
The schedule over the four days is set to be:
* (XCE) Cross-Country Eliminator Women/Men Elite – 22nd August
* (DHI) Downhill Women/Men Elite – 23rd August 2014
* (XCO) Cross-Country Woman/Men Elite – 24th August 2014
The Downhill will be taking place on the infamous Roc de Fer slope. With over 550m of vertical descent, competitors will really have their work cut out for them, this piste being able to test the nerves of even the most advanced riders. The Cross-Country competitors will tear around the Chaudanne, maximizing on the sheer variety of the natural surroundings, and providing an excellent atmosphere for visitors right at the heart of the action.
With the Finalists as of yet undecided, one thing's for sure – Meribel's credibility is about to hit the roof with the arrival of the UCI Mountain Bike World Cup Finals. The only thing left to work out is whether or not you'll join us..?