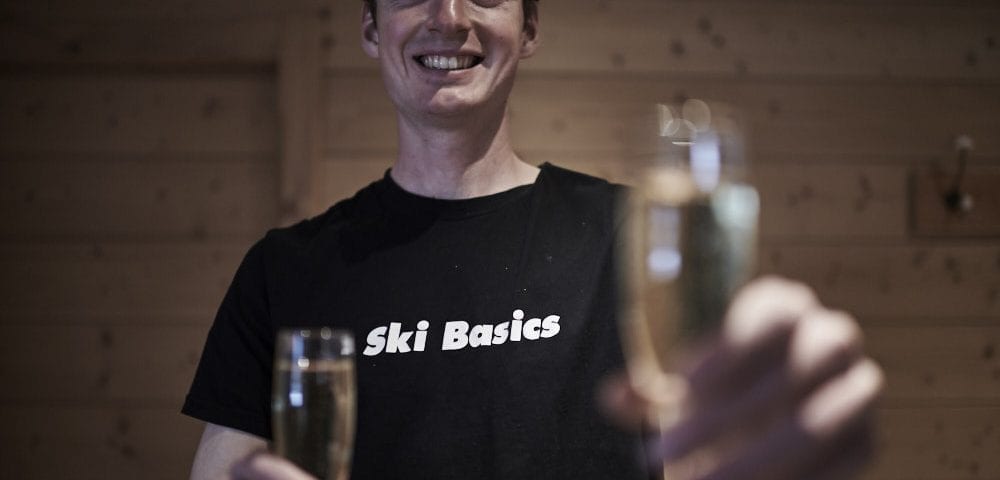 Whilst we may have closed our chalet doors to our lovely guests for the summer, things certainly haven't stopped here in Meribel. We're spending the summer gearing up for another great winter season and there's some exciting things happening that we hope will make the 19\20 winter the best one yet!
So here's a brief roundup of what's new…
Chalet Epena is currently undergoing a full refurbishment for the 19/20 winter season. From new bathrooms, kitchen, boot room, flooring and sofas, no stone will be left unturned during this renovation.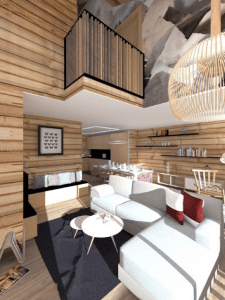 Epena has always been an extremely sociable chalet with its opening plan living area and large terrace. As shown in these images, its new stylish interior features a central dining table set within its open plan living area, closely located to the spacious and comfortable lounge looking out onto the terrace, perfect for evening drinks. Before moving to the table for your delicious evening meal served by your host.
Please note that these images are artist impressions developed in order to represent the chalet once it is complete. Therefore, the furnishings shown in these images are not an exact representation of what will be in the chalet once the renovation is complete.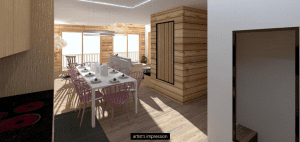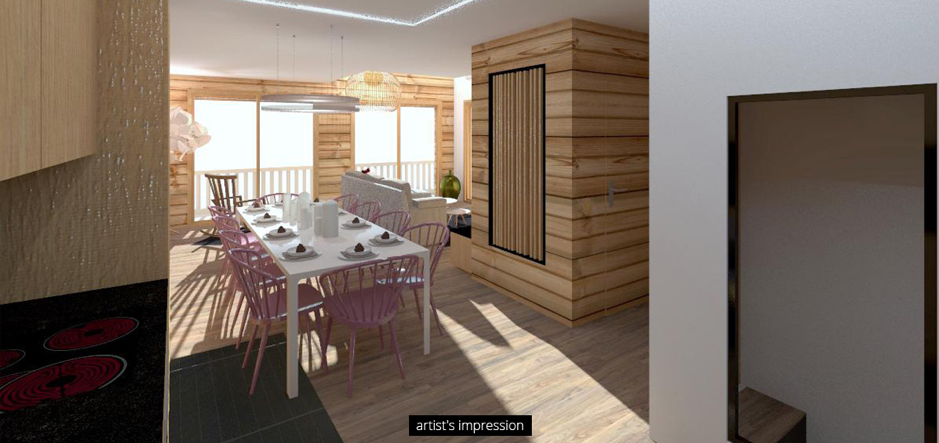 The chalet will now also boast four double bedrooms each with an en-suite bathroom making it the perfect abode for two families or a group of friends. As you can see from the floor plans shown below, each of the four bedrooms are spacious and equally sized.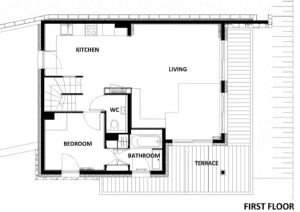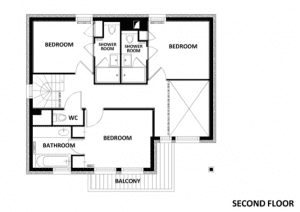 Now we know that on a ski holiday, wrestling on your boots and getting out the door without forgetting something each morning can be quite an affair! So, whether you're a group of friends or two families, the chalet's brand new spacious and practically designed ski room will provide you and the rest of your party with plenty of space to get yourselves ready for a long and fun filled day on the mountain.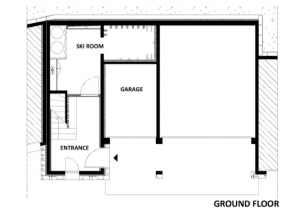 It's not just Epena that's going to be new and improved for the coming season! Another of our 12 gorgeous chalets, Chalet Lachat, is also having a makeover ahead of the winter months. Chalet Lachat is closely located to Chalet Epena and is a stylish 8 bed penthouse with spectacular views across the valley. The chalet will maintain all of its its much loved features such as its large terrace, wood burning fire and spacious yet cosy open plan dining and living space but will be given a fresh lease of life with elements of the chalet being updated and modernised.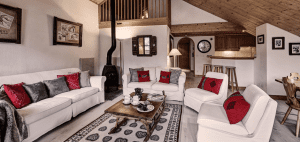 Whilst Chalet Lachat's makeover is less extreme than that of Epena, with no structural changes to the penthouse, the renovation is equally exciting and we cannot wait for you to see it once its finished!
Stay tuned to our Instagram and Facebook for updates and the first sneak peek once the renovations are complete!
If you are as excited by Chalet Epena's renovation as we are and would like to be one of the first group guests to enjoy all the chalet has to offer then you can check out its availability here.
Alternatively, if you would like to speak to a member of our dedicated team in regard to further information on our chalets or anything at all, please don't hesitate to get in contact, we would love to hear from you!