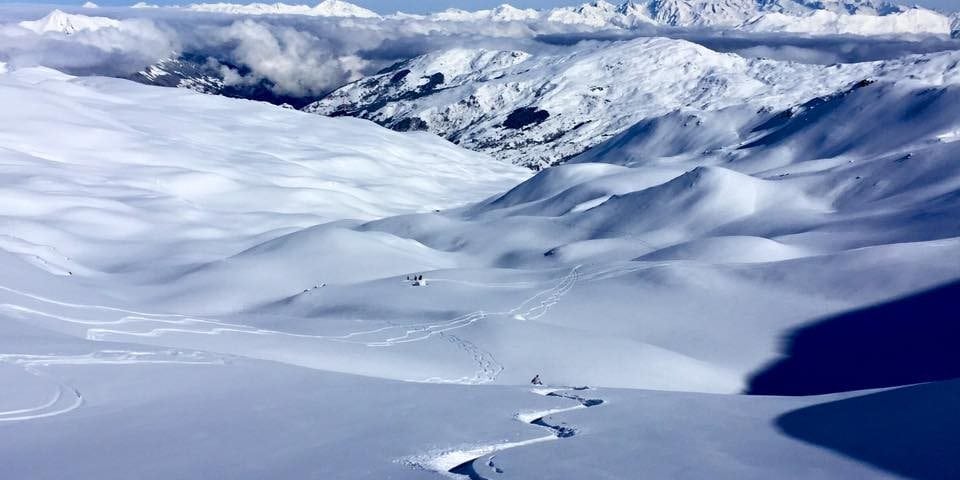 Skiing in the Three Valleys in 2017
The Three Valleys is the largest ski area in the world and there's very good reason that it remains so popular! Along with the amazing ski conditions, The Three Valleys is also loved for its world class facilities and there have been many improvements to the whole Three Valleys area for the upcoming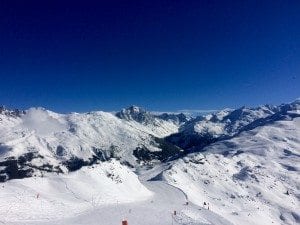 2017 ski season.
For example, there is a new permanent slalom and specially dedicated section of slopes for disabled skiers ('Handiski') in Courchevel, two new chair lifts (costing €20million!) in Val Thorens, a new blue entrance to the Jerusalem piste, and a fun new introduction of '3 Vallees Selfie' spots (more on that later).
Here in at Ski Basics we're gearing up for another excellent Meribel season, and 2017 looks set to be the best yet!
What's New in Meribel for 2017?
Meribel is quite simply an unbeatable location for top-quality skiing, epic snowboarding and all those activities which require tonnes and tonnes of the powdery white stuff. Lots of changes have been afoot over the summer, with a firm focus on families and improving the Wi-Fi coverage. Find out what's new in Meribel for 2017…
DC Area 43 Park
The upcoming season will see big improvements to the DC Area 43 Park in Mottaret. You'd be hard pressed to find a better park in France, nay Europe! The DC Park now has free Wi-Fi, giant beanbags, weekly parties (on a Thursday) and a new boardercross called 'Turn and Run'.
Elements Park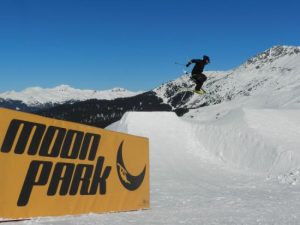 The Moon Park in Meribel is now called The Elements Park, which has over 25 hectares of freestyle fun with plenty of jibs and jumps, as well as tables, rails and boxes all made from wood. Elements has a good collection of kickers and rails, but it's the brilliant location on the east-facing slopes above Meribel that makes it popular in the afternoons, especially at Easter when the slope has softened a little in the afternoon sun. There is also a new Fun Cross track for novices.
New Indoor Picnic Room
There is a new awesome 'Piknik & Relax' room which raises the bar and completely tears up the picnic rule book! It's ideally located just underneath the Pas du Lac Gondola base station and boasts sofas, free Wi-Fi, charging stations and a fully-equipped kitchen. Get involved.
Night Sledding at Meribel-Mottaret
Children (of all ages) will delight in the "Himalaya by Night" sledding evenings which take place on Thursdays during French school holidays and every Tuesday of the season. Guaranteed fun for the entire family where hot chocolate and whizzing down the mountain on a toboggan will unleash your inner child. Don't miss the famous marshmallow party too!
Ready for your Close-Up?
There are now si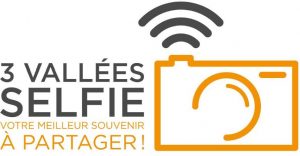 x 'Trois Vallées Selfie' spots in Meribel to take the difficulty out of angling your arm to get that perfect shot of you and your friends. Selfie sticks are so 'yesterday'… the ingenious hidden cameras take the picture for you! Simply activate the system on your smartphone, strike a pose and smile! A few moments later you'll receive your '3 Vallées Selfie' straight to your phone: your close-up shot with THE most amazing backdrop. Postcards for the digital age to impress everyone back home!
So there it is, our run down of what's new in Meribel in 2017. We can't wait to welcome you all and introduce you to all the treats and thrills of Meribel! Get in touch via Facebook or email to share the love!