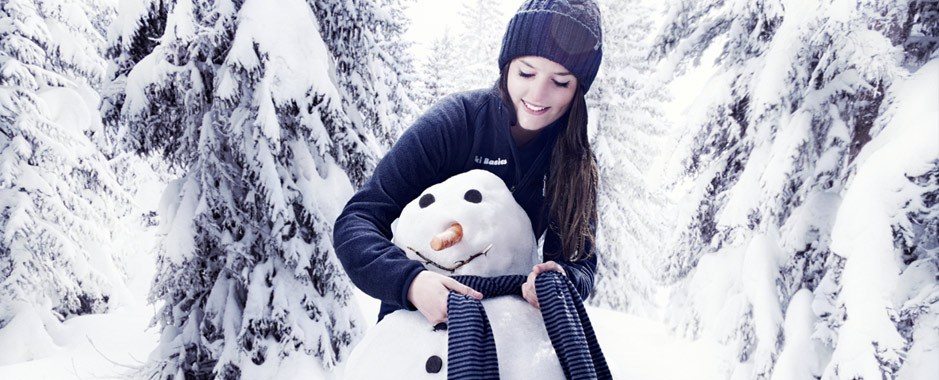 We have spent the past fifteen years finely honing what we offer to ensure that our guests enjoy a perfect catered chalet holiday here in Meribel. From complementary wine to beautifully designed ski chalets and attentive staff, our standards are high and our reputation for exceeding guests' expectations is unparalleled. But what about your precious little people?! How do we ensure that each and every family member is taken care of and the little ones aren't forgotten whilst enjoying your family-friendly ski holiday here in Meribel?
Here at Ski Basics we understand the needs of families and children; we wholly understand that sometimes things don't run perfectly to a set schedule and sometimes last minute adjustments must be made. We understand that children have needs and wishes (and sleep requirements!) which might differ wildly to ours, but first and foremost we understand that happy children make happy adults!
A Perfect Family-Friendly Ski Holiday in Meribel

This is why our chalet staff are more than happy to prepare your children's dinner early at a time to suit your routine, and to provide a special children's menu to suit young palates (if required). This is why our drivers make igloos in the snow to be greeted by squeals of delight and followed by hours of lively imagination and good old fashioned rosy-cheeked fun. This is why we provide a special children's holiday pack which includes everything your child needs to fully enjoy their family friendly ski holiday in Meribel. And this is why nothing beats a warm drink and a storybook by the crackling fire after a busy day playing in the snow and breathing in the fresh mountain air… all courtesy of your ever-bidding Ski Basics chalet hosts.
Excellent Childcare in Meribel, Made Easy…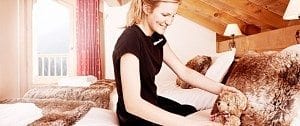 Skiing is a great sport, for young kids it's mostly about having fun gaining confidence on the slopes    and playing. Choosing a ski school or opting for playgroups can be daunting which is why we are here to help. To allow you some time to enjoy the mountain on your own there are many different forms of childcare and ski schools available. We advise that you reserve your childcare in Meribel early as both ski schools and nanny agencies get fully booked far in advance, especially during school holidays. It is vital that you are confident that your children are in safe hands and under the careful specialist care of trained professionals, and so here we select the best nannies and childcare in the Three Valleys that we have found. You're welcome!