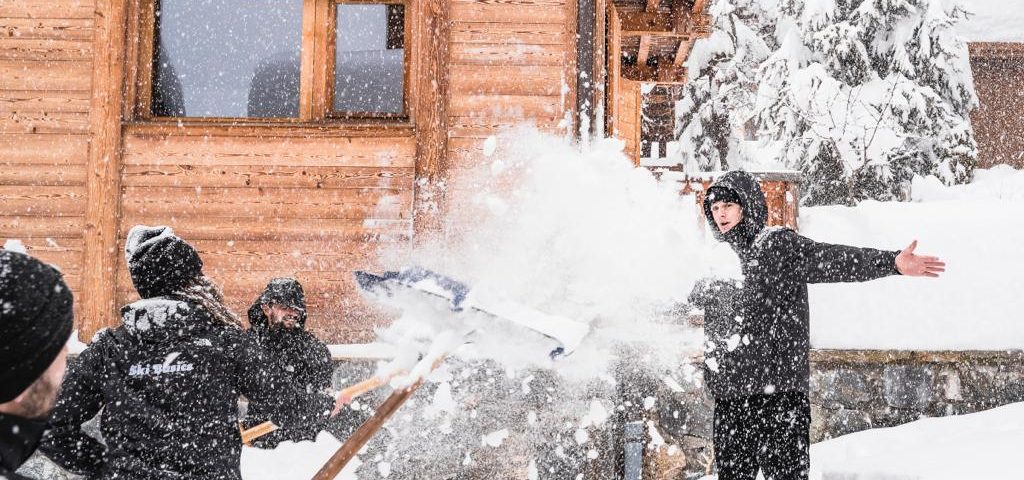 Bill Rush – Chalet Host in Chalet Bouquetin 2021/2022
There's nothing quite like a season in Meribel and we love nothing more than hearing the stories of our fabulous team each year. That's why, we asked the team to share some of their best memories or a picture that sums up their season, taking them back to that 'season made' moment.
Bill Rush has kindly shared her Seasonnaire Story, detailing the highs and lows of new adventures on his season in Meribel.
A season in Meribel – an experience of a lifetime
Reflecting on my season spent in Meribel with Ski Basics, I can safely say that it was the experience of a lifetime!
I mean, where do I even start?
Well, training week seems appropriate. What a wonderful opportunity it was to get to know my colleagues! Everything from avalanche training to wine tasting, the company went to great lengths to make sure that we were ready for the challenges of the season ahead.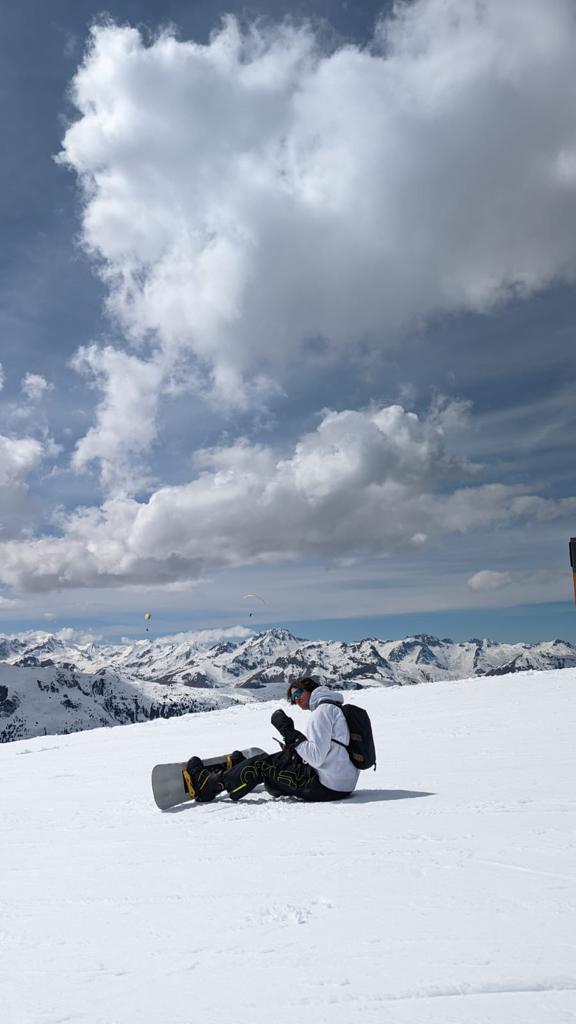 Next, came skiing and getting to know each other and the resort. The highlight of this was our company ski day put on by Parallel Lines. It was the perfect way to get to know the amazing Three Valleys area from local experts and make the most of what was a crazy December snowfall.
Christmas week
A highly anticipated week which ended up very different to how we had expected, due to the untimely UK travel ban. Despite things sadly grinding to a halt for our guests, Christmas week now stands out as one filled with wholesome memories made with the team.  Like all good Christmases, Christmas morning was spent all together.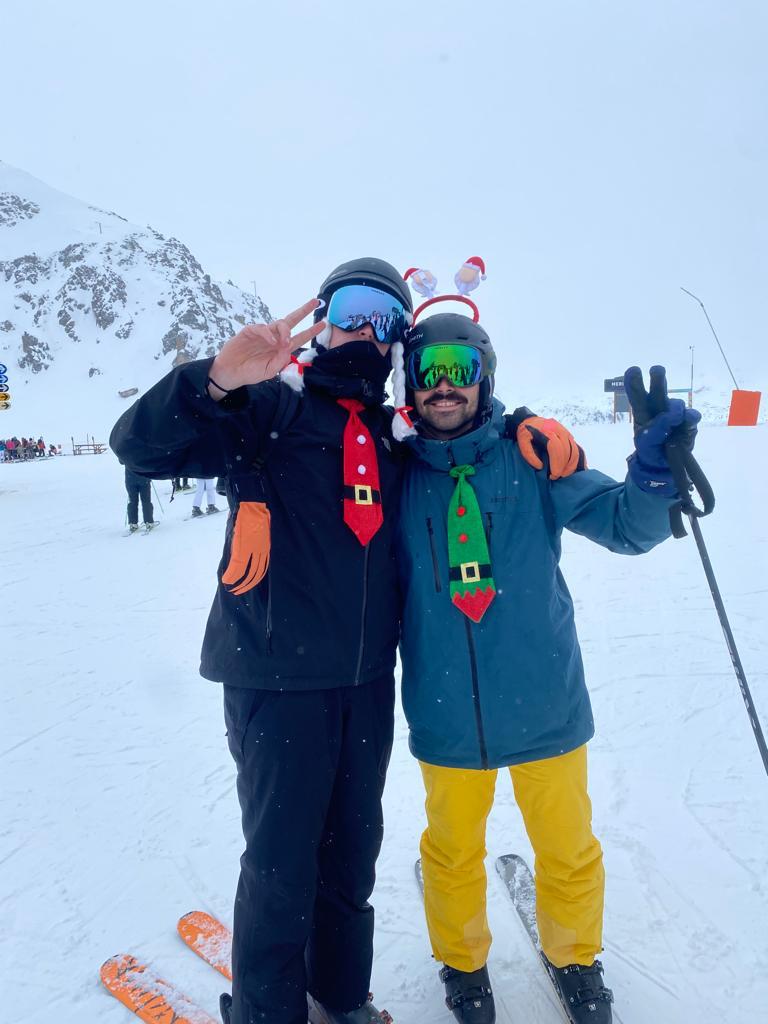 Ski Basics laid on breakfast drinks and food for the staff in Chalet Bouquetin. After some time spent unwinding and enjoying the festivities post breakfast, we were soon fuelled and ready for our Christmas ski day together. It's safe to say it was a Christmas to remember for all involved!
The New Year and return of guests to Meribel
The new year saw the end of the UK Travel Ban and we soon welcomed our news guests. And what a joy they were! Many of the guests had stayed with us before, and it was great to meet so many lovely people who had tales to tell of Ski Basics stays in years gone by. Every week meant new people with new stories, likes and interests. Anything from lively card games to questionable karaoke and intense murder mysteries. Each and every set of guests had ways of bringing a convivial atmosphere to Bouquetin.

"Meribel had my heart"…
Not only did we have excellent guests, but within ski basics, I found friends for life. Just one month after the season had ended, we were back together again for our first reunion and I'm sure it won't be our last. Spending every day with like-minded individuals who are all passionate about not only doing their job properly but all the fun that comes with doing a ski season, relationships flourish. I now find myself off travelling the world with a fellow Ski Basics staff member and my time in Meribel has paved the way for me to do so. I am now also eagerly anticipating my return to the Alps in December. Meribel has my heart, and I will cherish the memories that I made on the 21/22 season for years to come.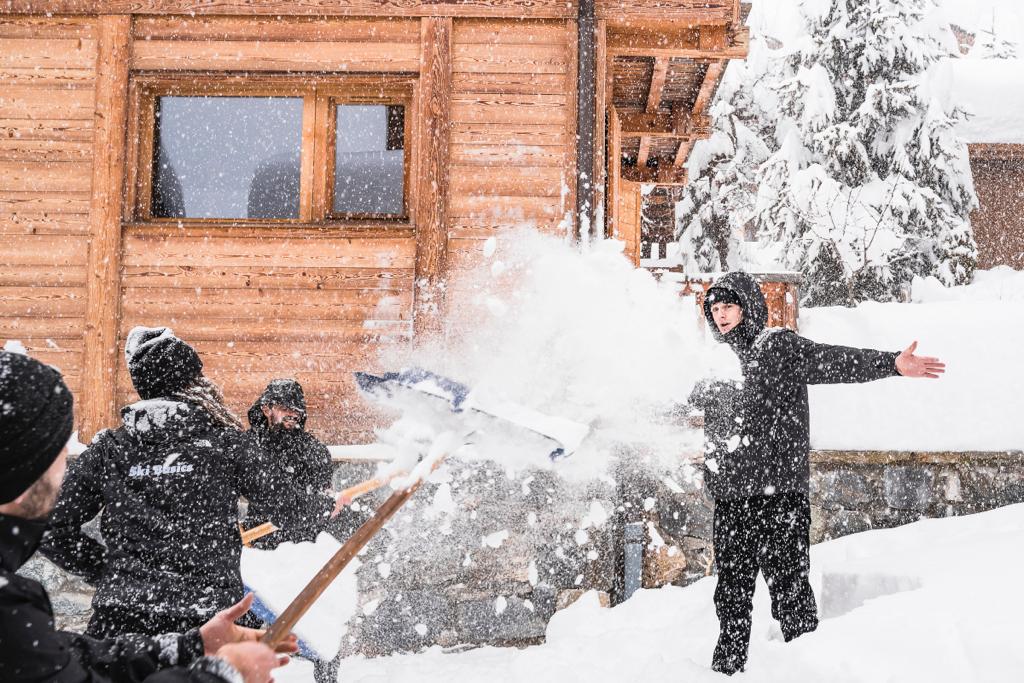 If you have a passion for skiing and would like to learn more about a season in Meribel with Ski Basics, visit our jobs page. If a week long visit is more your thing, you can view our chalets and remaining availability for next season here. Please don't hestitate to get in contact, should you have any questions and a member of the team will be pleased to help you!