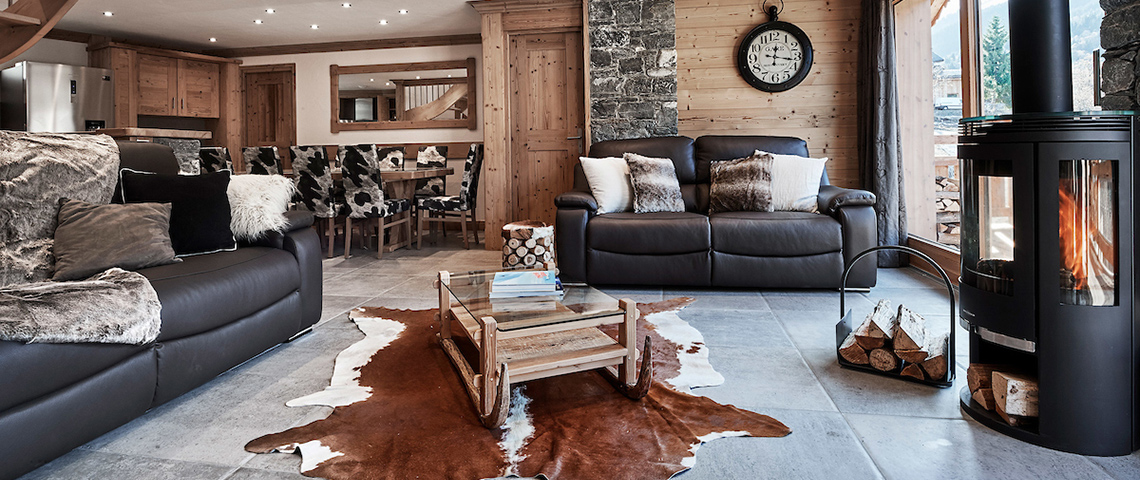 Welcome to Ski Basics, we go above and beyond to ensure you get the most for your money and the best chalet ski holiday.
With 18 years of experience looking after guests in Meribel, we know we have the perfect chalet for you, can pick you the most appropriate equipment and recommend the best Meribel and The Three Valleys have to offer, on and off the slopes.
Our collection of beautiful chalets offer style, comfort and outstanding service that won't break the bank.
Our staff are positive and passionate about making the most of your time with us. Every question you have will be met with a positive, can-do attitude, if we don't have the answer straight away, we'll always figure it out. Starting from your transfer to resort, and your ski pass delivery, we'll do our best to make every moment just the way you want it.
We can match your skills and desires on the slopes to the right ski school and instructors and our drivers will make sure you are there on time every day, stress free.
When it comes to hiring ski gear, we have teamed up with two of the best ski shops in the area to offer a huge range of choice with big discounts on equipment hire. With English-speaking staff, we'll make sure you walk away with exactly what you want. Bag the best deals before you arrive and we can arrange for a handy drop-off/pick up service.
You'll build up a great appetite skiing; and our choice of culinary experiences will ensure that you finish every day feeling happy and satisfied.
If you're muscles are feeling sore or you simply want to pamper yourself, allow us to book you a sports massage, beauty or holistic treatments with professional experienced therapists to recreate the spa in the comfort of your chalet.
If you're a non-skier or feel like a day off the slopes there is plenty to keep you busy. Check out our things to do page for inspiration.
A Ski Basics holiday is far from basic, so much so our loyal following say we should change our name! We have impeccably high standards and our reputation for exceeding expectation is unparalleled.
So whether you're a regular, or this is your first taste of Ski Basics, contact us now so we can start planning a personalised holiday that's perfect just for you.
The classic Experience
Our classic Experience is the original Ski Basics experience that has gained a very loyal following over the years. Each one of our classic chalets has been hand-picked for their traditional alpine feel, superb location and charismatic interior.
You will start your day in a classic chalet with a delicious hot and continental breakfast served to you by your friendly host (1 day you will help yourselves). Your host will ensure the chalet is kept sparklingly clean throughout your stay.
After your day on the slopes you will return to the chalet where a sumptuous afternoon tea will be waiting. This is your moment to kick back and relax in front of the fire whilst your host prepares a delicious three course meal (5 nights). On one night your host will leave a home cooked meal for you to eat at your leisure and on another you will have the opportunity to sample one of the many restaurants Meribel has to offer. In our classic chalets the wine flows freely at any hour of the day.
The plus+ Experience
The Ski Basics plus+ service offers exceptional comfort, impeccable service in the most elegant chalet surroundings and fabulous locations. Many of our plus+ chalets are new-builds and are ski in ski out.
Each of our plus+ chalets are selected because of their classic, Alpine-chic interior. Every bedroom has an en-suite bathroom. Most of the chalets are also fitted with a sauna or steam room for you to relax and unwind in after a hard day on the slopes.
Kick start your day with a hot cooked breakfast on 6 days and on one day a continental buffet to help yourselves to. See our food page for full details of the culinary treats in store.
You will spend your evening relaxing with aperitifs in front of the fire, whilst your host prepares a delicious four course meal. To indulge you further we'll tempt you with a selection of local cheeses and if you still have room, homemade truffles (5 nights). On one night your host will prepare a delicious home cooked meal for you to eat at your leisure and on another you will have the chance to sample one of many restaurants on offer in Meribel. Fine wine from an expertly selected collection and beer flows freely every night of the week!
The plus+ experience goes above and beyond to make your holiday with us the most comfortable and fulfilling one yet.
Simply the best! We have been so spoilt this year. Hope and Georgina have been an amazing chef and host, nothing was ever too much trouble. They were loved by everyone in our party, but especially the children. They went above and beyond their roles to ensure all of us had a fantastic week. The next guests are in for a real treat with this fantastic team looking after them. Big Thankyou also to Tom who was always on hand to help with our requests, no matter how bizarre, and to the team of drivers who did such a great job of getting everyone dropped into town each morning. Looking forward to returning again next year! Thankyou.

Emma Tozer - January, 2019
This is the 5th year that we have used Ski Basics and they have consistently provided value for money, excellent service and always make you welcome. The chalet hosts are well trained and deliver the level of service that is far from "basic". Your personal taxi service delivers and fetches you from the slopes and there is always a welcoming afternoon tea awaiting for you in the chalet.

Richard Williams - March, 2019
I have used Ski Basics for the last 8 years and the standard of service, care and accommodation has improved continually.

James Taylor - March 11, 2018
Alex was our main driver. Super friendly, he could easily adjust his time to pick us up if we were running late. Nothing was a hassle for him.

Peter Meharry - March 4, 2018
Ski Basics are a fantastic business with always, without exception, excellent staff. I have used Ski Basics for over 10 years and will continue to do so.

Philip Todd - March 11, 2018