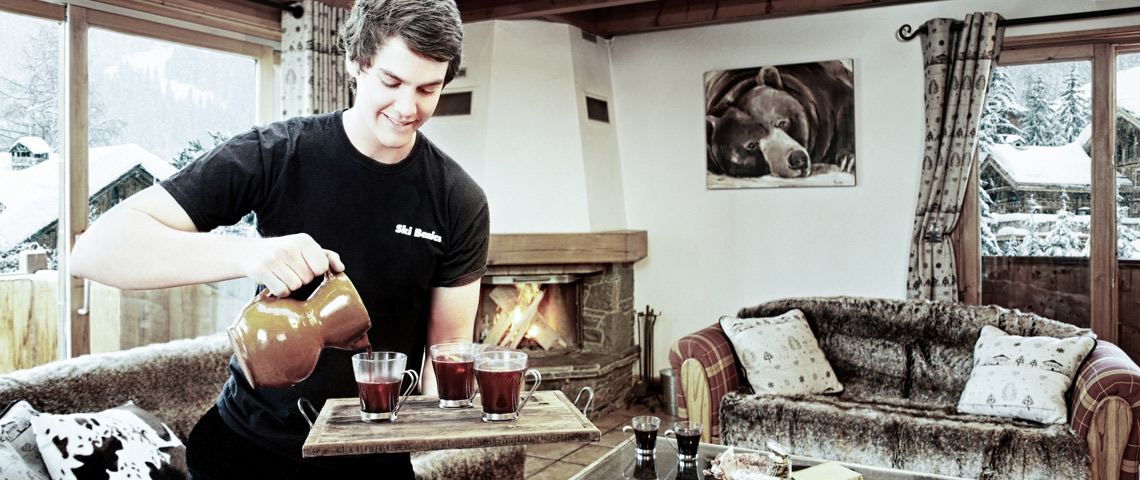 At Ski Basics we know that our staff are critical to the continued success of our company. We therefore go to great lengths to ensure that we employ a dedicated, enthusiastic and professional team to work together during the winter months.
We believe each candidate should be judged on their experience, confidence, and friendliness. We do ask however that all applicants hold a valid British (EU) passport with a permanent UK National Insurance Number.
Positions at Ski Basics include:
Chalet Hosting in the Alps
The importance of this role to the overall enjoyment of the guests' holiday cannot be emphasised enough. The role of the chalet host is to oversee the smooth running of an individual chalet. This is a challenging and very demanding role; chalet hosts will work alongside a chalet cook, and we expect you to assist each other so that your chalet is run to the very best of your ability. As a team, that chalet host and chalet cook ensure that guests are comfortable and enjoy the high standard of personal service for which Ski Basics is renowned. This job required a person with a friendly and outgoing personality, a real team player who is not afraid of hard work. The candidate will ideally have experience in the hotel/hospitality industry.
Driver/Hosts in Three Valleys
This is a split role, which involves assisting the chalet cook in the smooth running of the chalet, and ensuring that your guests are picked up and dropped off at the slopes on time. Applicants must possess a friendly and outgoing personality as is required of chalet hosts, and be particularly flexible and reliable to ensure that the guests get the most out of their Ski Basics experience. All applicants must be over 23 and own a full clean driving licence.
Chalet Manager Job in Meribel
The chalet manager oversees the smooth running of all day-to-day operations. The chalet manager ensures the maintenance of good food quality, that budgets are adhered to, and accounts inputted in an accurate and timely fashion. The chalet manager regularly checks the high standards of cleanliness and service in all Ski Basics chalets. The chalet manager is also the first port of call for both staff and guests. The ideal candidate for this job must have relevant ski season and hospitality experience.
Chalet Cook Jobs in the Alps
The role of the chalet cook is to oversee the smooth running of the chalet kitchen and produce delicious wholesome meals. You will work alongside the chalet host and we expect you to assist each other in every day to day aspect of running a chalet to ensure the high standards at Ski Basics are maintained. The chalet cook must be and adaptable, outgoing and friendly person with an eye for detail and most importantly maintain high standards in all areas.
For more information about each individual position, please download our Job Application form.