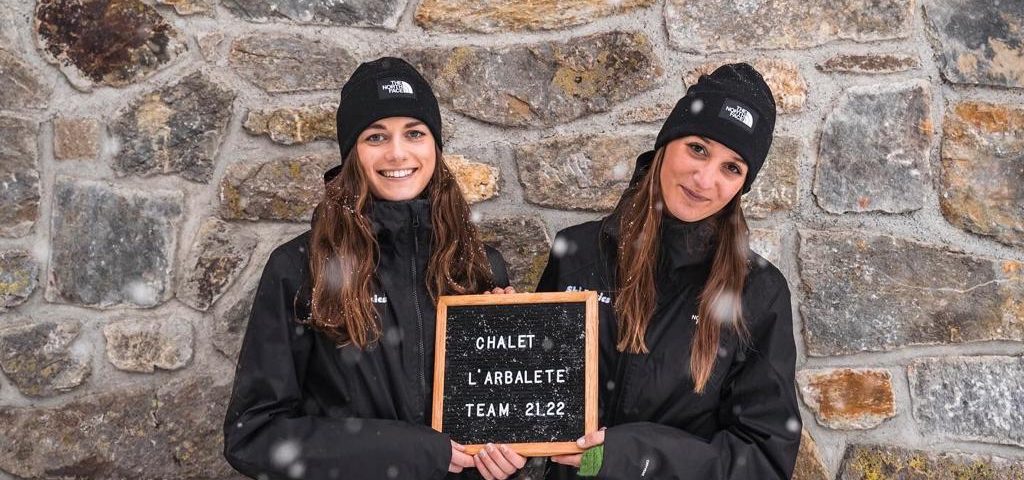 Hannah Smyth – Chalet Host in Chalet Arbalete 2021/2022
There's nothing quite like a season in Meribel and we love nothing more than hearing the stories of our fabulous team each year. That's why, we asked the team to share some of their best memories or a picture that sums up their season, taking them back to that 'season made' moment.
Hannah Smyth has kindly shared her Seasonnaire Story, detailing the highs and lows of new adventures on her season in Meribel.
Swapping my skis for a snowboard in Meribel…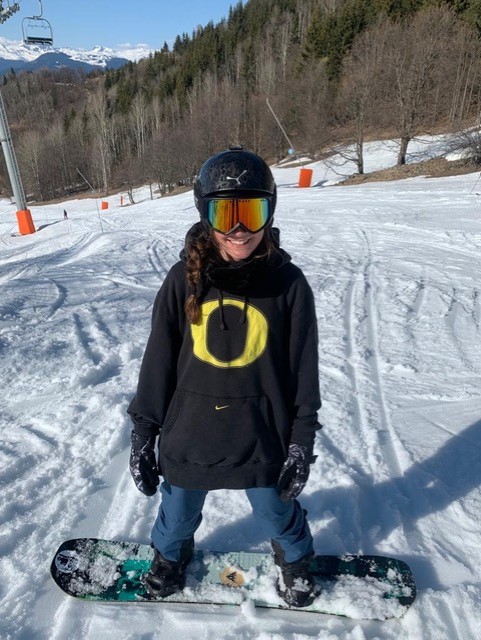 My time in Meribel working as a Chalet Host for Ski Basics in Chalet Arbalete was undoubtedly one of the best experiences of my life. I made lifelong memories everyday during my ski season and never wanted it to end! Therefore, it is a difficult task to pick out an individual story from the season.
Although, one memory that stands out in particular was the time that I swapped my skis for a snowboard and gave myself the challenge of learning the art of snowboarding. With the help of experienced boarding friends, many many falls, bruised knees and bum, laughing and perseverance, I managed to learn the basics of snowboarding.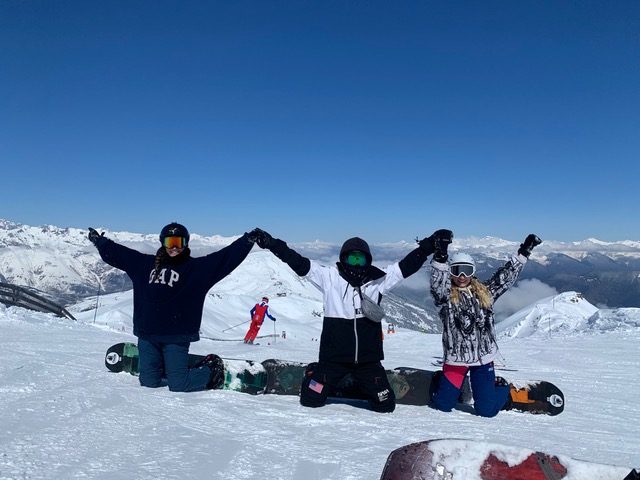 It was so rewarding to be able to use my time in the resort to gain a new skill. After a couple of weeks of snowboarding, I returned to my natural habitat of skiing for the last few precious weeks on the slopes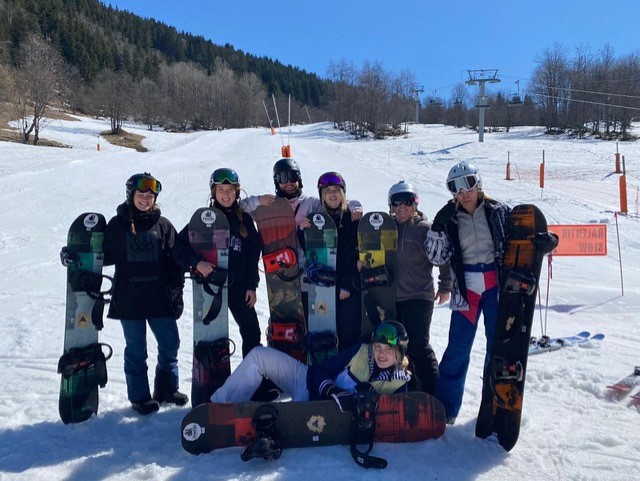 So, I haven't fully converted to snowboarding but I had so much fun learning and feel so fortunate to have this experience. I look forward to making use of my shredding skills again once I hit the slopes in Meribel next season!
If you have a passion for skiing and would like to learn more about a season in Meribel with Ski Basics, visit our
jobs page
. If a week long visit is more your thing, you can view our chalets and remaining availability for next season
here
. Please don't hestitate to get in
contact
, should you have any questions and a member of the team will be pleased to help you!