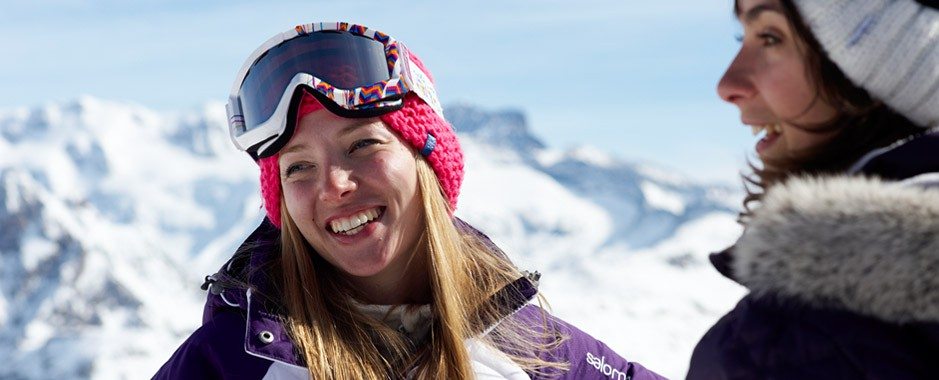 If you're anything like me, then the idea of skiing at Easter is pure heaven, mainly because it's when you'll get the best of the weather, ensuring maximum vitamin D exposure and smiles all round. Everyone is happy to be out in the sun, meaning happy instructors, happy tourists, and hey, you might even get a smile out of a liftie! Now half term is behind us, the next countdown we've all been waiting for is April, leading us right up until the last few runs of the season.
Staff will have got their jobs down to a fine art by this point, so you'll feel safe in the hands of your hosts, confident in their knowledge of the sunniest ski area, or best quiet drink for when the sun finally sets. This is the time to really benefit from their expertise, so take the opportunity to pick their brains before you head out for the day.
If you're flexible (read; able to travel after half-term) then prices for Easter skiing have in fact been dropping over the last few years, so whether you book ahead or pitch up last minute, you're bound to make a saving either way. Look out for great last-minute deals like Chalet Arbalete in Meribel, going for just £399pp on the 5th April including a huge amount of fantastic extras like a sauna and wellness centre, free wifi and a choice of wines that will really make all the difference.
Skiing in light jackets, eating lunch out on the terrace and longer days mean that you really feel as though you are getting more for your money. Gone are the days of scurrying inside for your frites, staring through the window at the next patch of blue sky that will enusre you get home whilst still being able to feel your fingers. January skiing is fantastic, and there's something very earnest about it; packing sandwiches and thermoses, extra layers and hand warmers, but Easter? Easter skiing can be defined as the moment you find yourself standing at the top of Saulire, breathing in the fresh mountain air, gazing down the valley to identify the next sun trap to stop and have a pint at. Easter skiing is when you really feel on HOLIDAY. And after all, what's more important than that?!