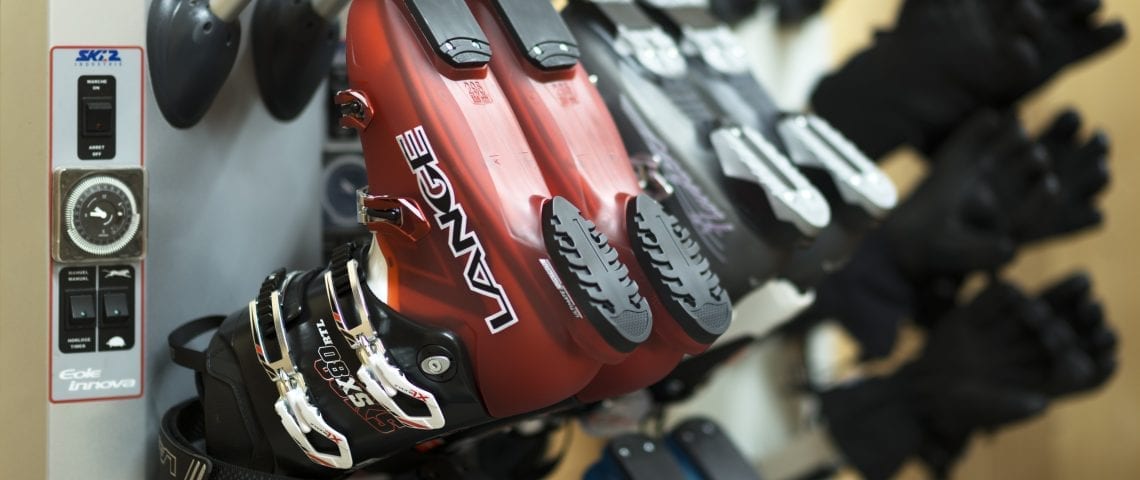 You've been waiting all year for your upcoming ski holiday to Meribel and the now the reality of having to get organised is kicking in…
Packing for a ski holiday (particularly your first) may seem like a mammoth task. Especially if you're travelling with little ones.  That's why, we've put together a list of all the essentials you'll need on your ski holiday.
Our top tip: Keep it simple!
You'll spend the best part of each day in your ski gear. You may change your thermals and mid layers once, twice or maybe three times during the week. Evenings are often very relaxed, particularly when staying in a fully catered chalet. You may want to pack one outfit for an evening out on the chalet staff nights off. Other than that, there will be nothing more inviting after a long day on the slopes than your comfy clothes. To be worn for an evening by the fire, re-telling stories of the days adventures.
Ski / Snowboarding Clothing
Waterproof and breathable ski coat and trousers
Thermals – 2 or 3 thermal tops and 1 or 2 thermal trousers
Mid layer – We recommend wearing a thermal mid layer such as a fleece or jumper. One with a zip will be most practical, as this is an easy way to cool yourself down without removing layers
Additional layers – During the colder months you may decide to wear an additional layer between your thermals and mid layer, such as a t-shirt
Ski socks – 3 or 4 pairs
Helmet – A ski or snowboard helmet is essential. You can rent these in resort if you don't have your own
Snood – When staying with Ski Basics, each guest will be given a complimentary snood upon arrival
Ski gloves – Good quality, waterproof gloves are the best way to keep your hands warm and dry whilst out on the slopes
Glove liners – For the colder months
Goggles – These cannot be rented in resort and are essential all year round. Changeable lenses for varied lighting are also recommended
Hat – We recommend taking a hat out on the slopes with you, to ensure you stay warm during any breaks when you remove your helmet
Sunglasses – Sunglasses are also very useful for protecting your eyes from the sun reflecting on the snow during breaks when you have removed your goggles
Other mountain essentials
Sun cream – The sun is strong in the mountains so we recommend applying SPF all year round whilst out on the slopes
Lip balm – Ski Basics will also provide all guests with a complementary lip balm upon arrival
Reusable water bottle or Camelbak
Small rucksack – Whilst a rucksack may not be absolutely essential, they can be very useful for carrying water, snacks or if you're too warm and need to remove a layer of clothing

Evenings in the chalet and around resort
If you've ever asked yourself 'what to wear in a ski chalet?', you are not alone! It's a very common question. Evenings in the chalet are often very casual and you'll love nothing more than relaxing by the fire after a long day on the slopes.
Comfy clothing
Indoor shoes – In the chalets, we ask that guests remove their outdoor shoes so we recommend bringing slippers or something similar for when inside
Something to wear on chalet staff night off – If you are heading out for the evening
Swimming costume – If you have spa facilities at your chalet or plan to visit the public swimming pool or one of the many spas in resort during your stay
Snow boots – Warm and waterproof footwear with a good grip is a must for walking around in resort

Equipment
All ski and snowboard equipment can be hired in resort and when staying with Ski Basics, you will receive exclusive discounts when hiring your equipment. We can also arrange for your ski hire to be delivered to your chalet ahead of your arrival. Head over to our ski hire page for more information on ordering your hire and our exclusive discounts.
Skis or Snowboard
Ski poles
Ski or Snowboard boots – If you are thinking of buying your own boots, either before you arrive in resort of once you're here, head over to our blog on how your ski boots are meant to fit for some tips on boots and where best to get yours here in Meribel
Avalanche pack – If skiing or snowboarding off piste, we highly recommend taking an avalanche pack with you
Other important things
Make sure you have the Pass Sanitaire app uploaded with your vaccination certificates.
Passport 
Euros
Insurance details
Small first aid kit – Mainly containing deep heat or similar and painkillers to sooth those achey legs. You can buy such items in resort however, they are likely to be more expensive than at home
Now that you've got that covered, you can get back to being excited for your ski holiday! If you haven't yet booked your next trip, take a look at our remaining availability here.