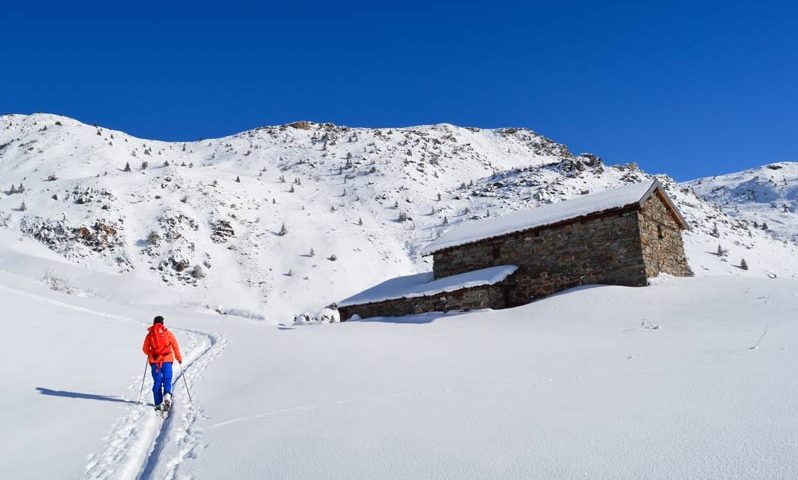 Seasonnaire Stories
We have asked some of the team from this year to choose a picture which either sums up their season or takes them back to their favourite moment. They have been tasked with writing a small paragraph about their chosen photo to describe that #seasonmade moment.
Sam Bevan
Chalet and Operations Manager: Season 16/17
I was moved by this day. I spent it with Nicolas, a high alpine guide and now friend, exploring the back country of The Three Valleys. The heavy snowfall and temperatures staying below -10 celsius had kept the snow light and soft.
Dropping over the other side of the mountain to Meribel the skiable area suddenly opened up. We had left all sight of lifts and people. We descended through trees and past almost entirely covered boulders to peace. Here, we put our skins on our skis and began our ascent. We passed through forests, refuges and vast openness to views stretching as far as Mont Blanc itself.
Describing the descent will never do it justice. Untracked powder, perfectly spaced evergreens, trail blazing, but most of all the endless amounts of laughter and woos as we had the perfect run down. This was an outstanding day in countless days that made me feel there's nowhere else on earth I'd rather be right now.