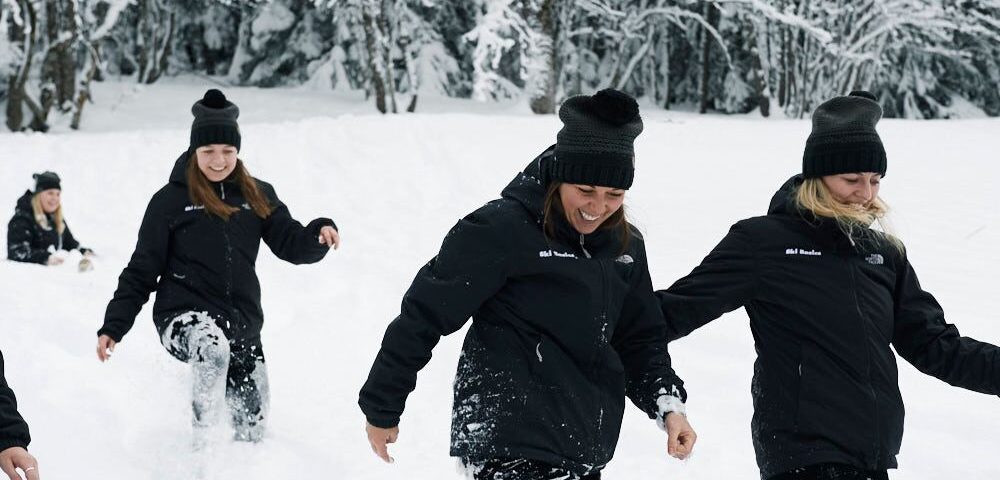 Seasonnaire Stories
We have asked some of the team from this year to choose a picture which either sums up their season or takes them back to their favourite moment. They have been tasked with writing a small paragraph about their chosen photo to describe that #seasonmade moment. Enjoy!
Fleur Jeans
Operations Manager 17/18
Fresh powder, un-tracked snow, blue skies and not another soul in sight. These are the sorts of days that you dream of during a ski season. I couldn't believe my luck when not only did we tick all of the above, but we did so during February half term! On the far side of Courchevel is the valley of Les Avals, where this photo was taken. It's the perfect blend of adventure and beauty.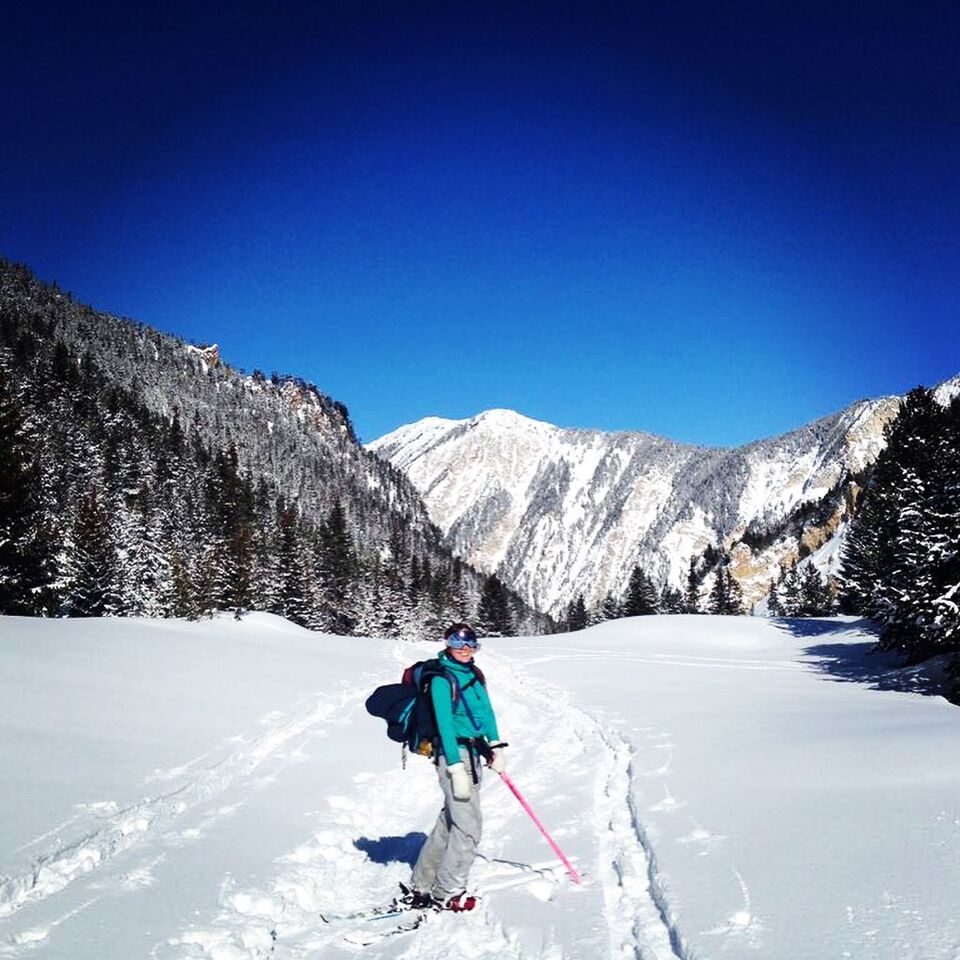 I loved the variety I encountered in just one day; we started on the pistes and then dropped over into a beautiful open, empty, seemingly endless area to traverse with views for miles. We then headed down a steep couloir to get the adrenaline pumping and to test our skiing skills (as well as our nerves!).
The icing on the cake to this amazing day was the wonderful hike out of the valley and back into Courchevel. Soaking up the sun, appreciating the peacefulness and the nature and getting a good workout!
A well deserved vin chaud was the perfect end to a perfect day!
Being out on the mountain always feels great, but heading off away from the crowds on the pistes and into the wild is on another level. The thing that makes working in Meribel so special is that days and places like this are on your doorstep, just waiting to be explored!