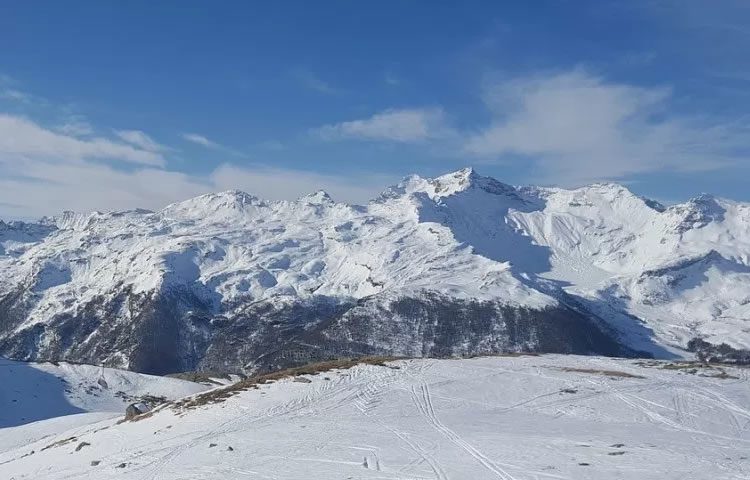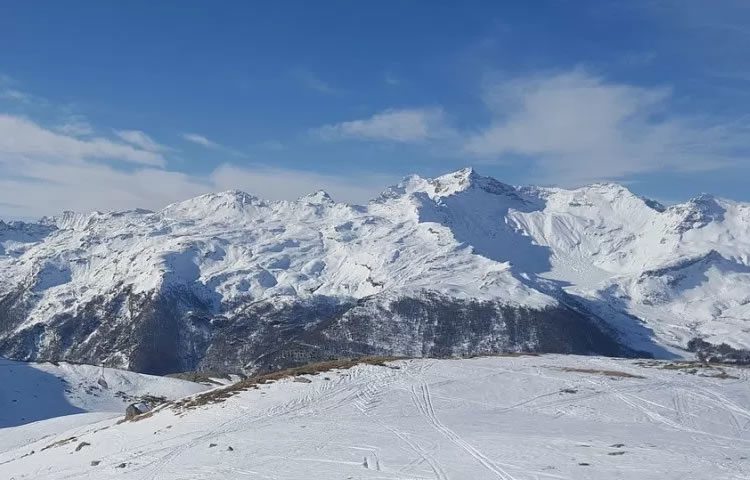 Skiing in the Alps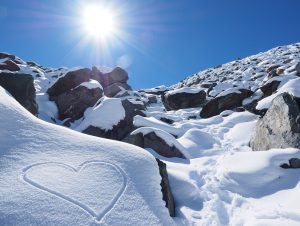 started as a means of transportation through the rugged mountainous terrain before becoming a fun recreational activity during winter months, which in turn attracted the thousands of annual visitors it does today. The Alps are the highest and most extensive mountain range system that lies entirely in Europe, stretching approximately 750 miles across eight Alpine countries: Austria, France, Germany, Italy, Liechtenstein, Monaco, Slovenia, and Switzerland. So much more than 'just' a sport, skiing is a deep-rooted cultural way of life in Europe's Alps and has been for hundreds of years.
Colorado, Canada, The Pyrenees… there are many world-class places to ski, but skiing in Alps is unbeatable for its top-quality pistes, world-class resort facilities and of course heaps and heaps of the lovely powdery white stuff. The French Alps has some of the most amazing ski resorts in the world, with Meribel and the Three Valleys being right up there with the best of them. So why is skiing in the Alps better than anywhere else?
3 Reasons Why Skiing in the Alps Can't be Beaten
1) Easy Access
Wherever you choose to go skiing in the Alps, it's so easy to get there from the UK. This is perhaps what makes this Alpine ski region so popular. There are a choice of four airports for getting to Meribel; Geneva airport, Lyon airport, Chambery airport or Grenoble airport. Each of these airports also give great access to the rest of the Alps and can be reached by plane from the UK in approximately 1.5-2 hours. You can catch a train to the Alps – the Eurostar runs directly from London St Pancras and Ashford International to the town of Moutiers, which is only 25 minutes' drive from Meribel and also gives easy access to the rest of the Alps. It really is so simple to get here so why waste valuable holiday time flying long-haul to far-flung destinations, when you can ski in the Alps and spend less time traveling and more time on the snow!
2) Diversity
The Alps stretch almost one thousand miles across five countries and are home to several thousand ski resorts and snowboarding areas. Just as every traveller has a unique personality, so do each of these ski resorts. Whilst France is the undisputed jewel in the Alpine crown, and rightly deserves to be the most popular country in the world for skiing, the other Alpine ski resorts each have their own character. Skiing in the Italian Alps at resorts such as Cortina d'Ampezzo will see the atmosphere to be relaxed and decidedly Italian. Long lunches, abundant sunshine and chicly-clad guests are the norm. Skiing in the Swiss Alps has huge off-piste potential and Davos is the largest resort in Switzerland and one of the highest Alpine resorts in Europe. Skiing in German Alps can be a more 'classic' affair and Bavaria's ski resorts offer well-prepared slopes to suit every level of skier and sit in the most stunningly beautiful landscapes. With its precipitous pistes, awesome après-ski and killer cakes, skiing in the Austrian Alps offers picturesque villages, quiet runs and a warm, traditional welcome.
3) Alpine Après Ski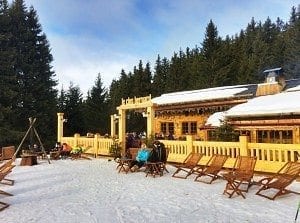 As the name itself reveals, après ski is a concept born and bred in France, before spreading to alpine hubs across the globe. A European ski trip is perfect for the skier or snowboarder who enjoys their leisure time. All throughout the Alps snow lovers can experience dozens of perfectly preserved villages and hamlets boasting original chalets, hotels, inns and restaurants. On-mountain restaurants offer sunny patios, mind-boggling views and world-class wine lists, sometimes making the Alpine dining scene and après-ski experience even more a popular activity than the top-notch skiing!
What is your favourite thing about skiing in the Alps? Let us know over on Facebook and Twitter and join the vibrant Ski Basics community!