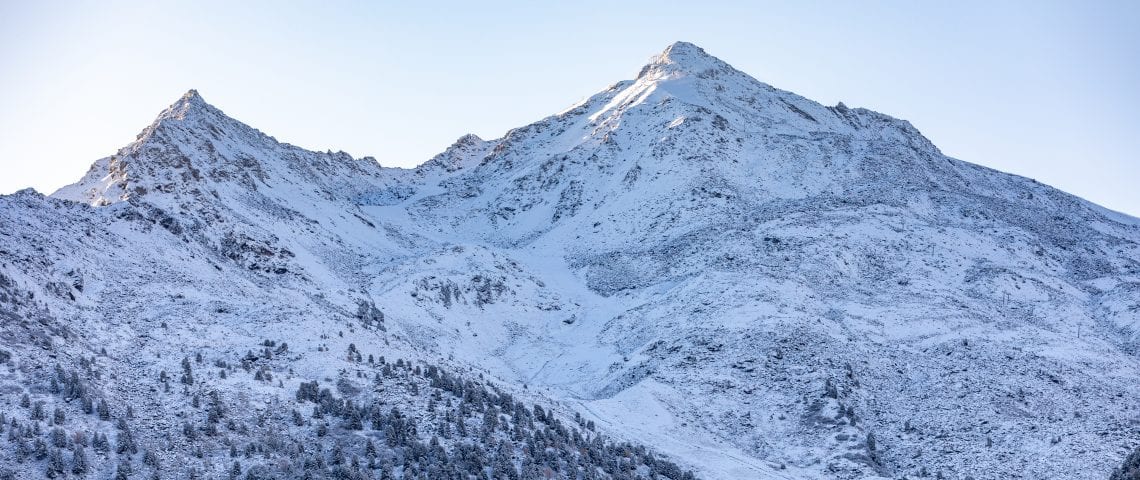 Whether you're a city dweller or all-round nature lover, there's no denying the unrivalled thrill of time spent at one with nature. During the recent weeks, whilst spending time at home with our loved ones, we have spent many moments reflecting upon how much joy the mountains bring to our lives. So, here we have put together 10 reasons why spending time in the mountains makes us feel alive and why we cannot wait to be able to enjoy them with you again soon.
You're quite literally on top of the world
Being up in the mountains reiterates how small we really are in this wonderful world. Making us feel excitingly vulnerable and emphasising how much of it we have yet to explore.

Taking the time to pause
The mountains give us time to take a moment to be in awe of the natural beauty of the world. Escaping the rush and pollution of modern life and altering your perspective. Just the idea of a trip to the mountains, be it alone or with loved ones can have a positive impact on your mental wellbeing.
The mountains put things into perspective
It's humbling to take time to think that mountains have been here for millions of years before us and will be here long after we have gone. Symbolising the short time that we have on earth to enjoy life to the fullest. As well as our vital role in taking care of it and preserving its beauty for the future generations.
They provide once in a life time experience
Nothing will prepare you for the breathtaking sights of visiting the mountains for the first time. And each time, you will be wowed by their beauty. Whether it be in the spring, summer, autumn or winter, each season offers its own beautiful and unique features. There's nothing quite like reaching the summit of a mountain for the first time, whether it by on foot or by chairlift. There's just so many ways to explore and so many adventures to be had. From skiing, to paragliding or why not try ice climbing?

An overwhelming sense of freedom and simplicity
You'll easily find yourself surrounded by absolute silence and miles of untouched natural beauty, further than your eyes can see. You're encouraged to really live in the moment, forgetting the common and often overwhelming stresses of daily life.
They are a true source of adventure
Vast landscapes with volatile weather conditions, remind us of the true power of mother nature and offer us the chance to explore in the most authentic way.
The mountains offer the space to challenge yourself
The mountains do not take consideration of our limitations, meaning we're forced to push ourselves to thrive within its challenges. This can symbolise our ability to overcome a multitude of challenges in life that at the time, may seem beyond our capabilities. Both physically and mentally.

A deep breath of fresh air
Aside from the metaphorical and emotional sense, being in the mountains really can make you feel alive with a deep breath of fresh, unpolluted air. Whether you're visiting from a busy city or just the mediocre hustle and bustle of your local town, your body will welcome a well-earned break from the polluted air of the worlds towns and cities. This gives our bodies complex cleaning systems a break from working at their normal rate to reduce the toxins entering our bodies.
Health benefits
Aside from escaping heavily polluted air, the mountains can bring a whole range of physical benefits. From hiking to skiing, almost all of the activities you can engage in whilst in the mountains will aid you in improving your physical health. To hear more on the amazing health benefits of skiing and snowboarding, visit our blog.
Being surrounded by likeminded people
When you're not immersing yourself the silence and solitude of the mountains, you'll be surrounded by likeminded individuals. People who share your love and respect for the mountains and the escape that they provide.
If you're ready to book your next trip to the mountains, take a look at our chalet availability here. We would love to welcome you!