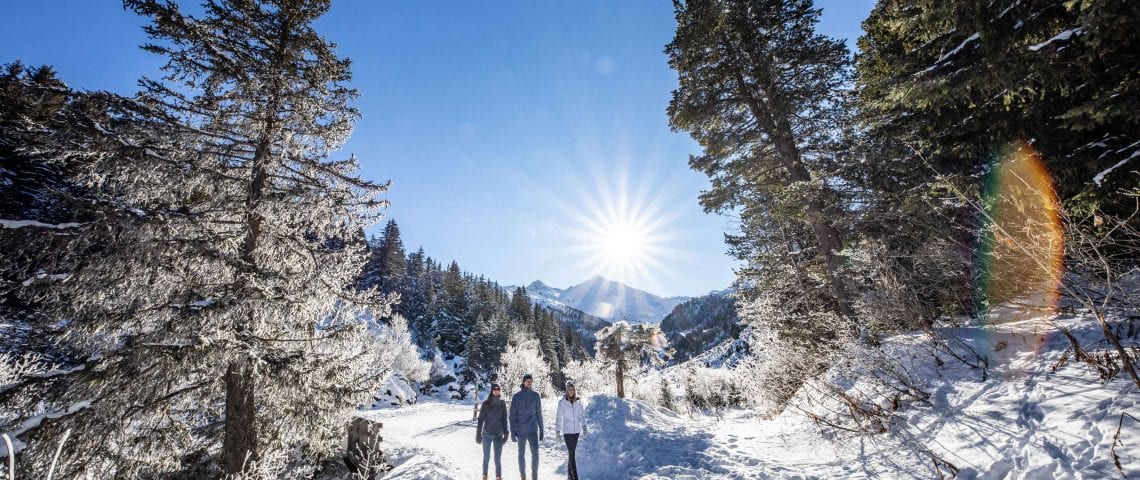 Meribel is a favourite ski resort for many, with our guests returning year after year to enjoy all that it has to offer. Of course, 600km of unrivalled slopes right on your doorstep but there's also lots to explore within the surrounding area. Here we have put together a short guide on the local area, with places to explore both on and off the slopes.
Meribel Centre
In Meribel Centre you will find a range of charming local shops, ranging from those selling local Savoyarde produce to those selling the latest ski trends. The smell of freshly baked goods wafts its way throughout the centre of Meribel from the traditional French patisserie that is located at the top of the main street. All of these shops are open for business as usual so you will have no shortage of things to taste and buy.
If you would like a bite to eat, you will be spoilt for choice. Meribel Centre boasts an array of independently owned resturants and cafes. Here you can find anything from a freshly pressed juice to an indulgent cheese fondue. Visit our Meribel restaurant guide for more details.
Meribel Centre is also home to Parc Olympique. Here you can relax in the spa, go for a swim, a climb or go to the cinema. Cheering on the local ice hockey team at a midweek match is also a firm favourite amongst guest. The Parc Olympique is currently closed but you can find its normal opening hours here.
On the mountain there is a whole range of activities to enjoy. Of course, skiing and snowboarding. Yet even when the lifts are shut there's an abundance of activities for all the family such as Ski Touring, Snow Snowing, Fat Biking, Tobogganing, Horse Riding and Skidooing.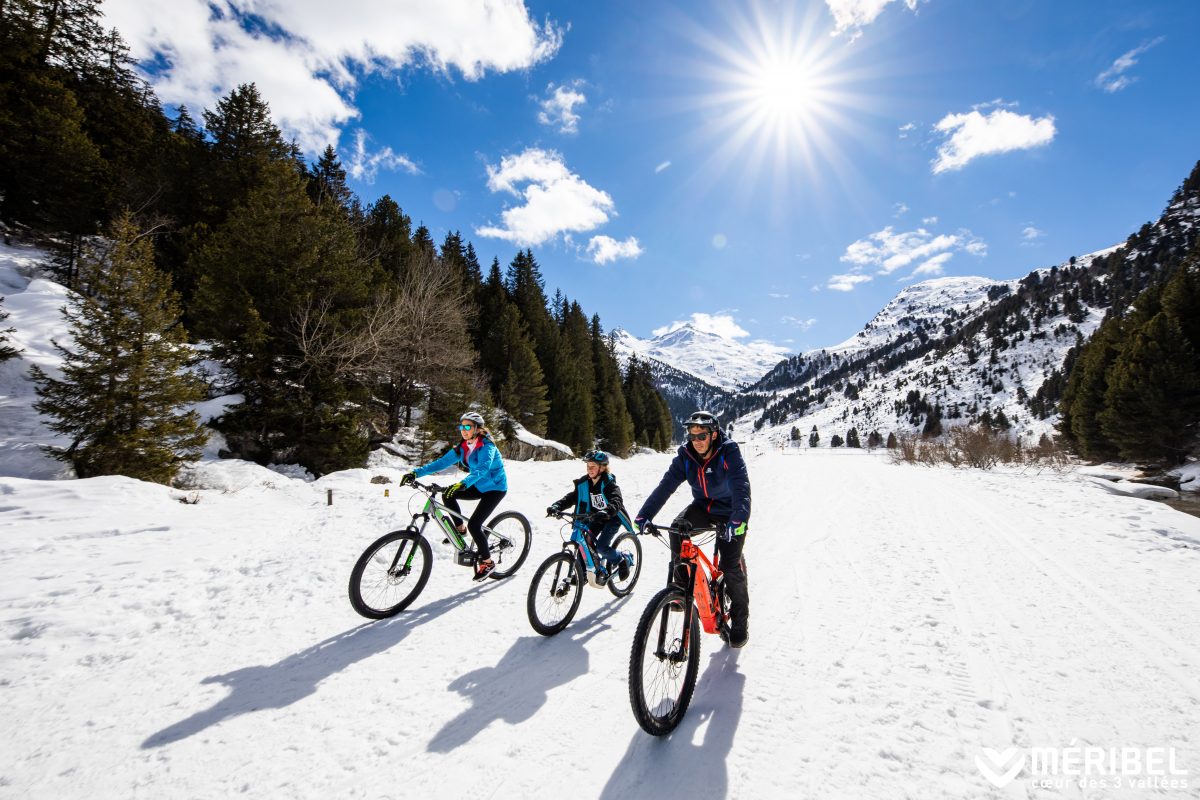 Simply visit the official Meribel Facebook page or speak to your chalet manager for further details.
Meribel Village
Meribel Village is a favourite for many guests due to its delightful alpine charm. Here you will find the infamous Lodge Du Village, who are currently open 7 days a week 10-17:30, with takeaway food available 12-17:30. They're also offering a ready cooked home delivery service, Chez Vous by La Terrasse. The village is also home to a traditional french bakery, selling delicious baked goods along with a range of soups, highly regarded pizzas and other local produce. The Village Spar shop is the perfect one stop shop for all meals and picnics. Everything in the Village is located within very close proximity to a range of walking paths, heading up the mountain towards the Altiport and beyond.

Lake Tueda, Mottaret
Lake Tueda is a true gem of the local area, offering breathtaking views and the opportunity to spot some local wildlife. The lake is a 10-minute walk from the centre of Mottaret. Alternatively, you can travel to within close proximity of the lake on the free bus service. The lake is a nature reserve and skiing is therefore prohibited. This means you can walk freely along the multiple walking paths, which are all of varying lengths and inclines. The routes range from an easy going stroll around the lake, with the opportunity for a stop off at the Lac du Tueda restaurant for a take-away refreshment. To a 2-4 hour hike up the hill and through the trees. Walking guides for the area are available from Meribel and Mottaret's tourist offices.

La Tania
Similarly to Meribel, La Tania has a range of walking routes to be enjoyed. Travelling from Meribel to La Tania via road couldn't be easier and will take no longer than 15 minutes. There's also an easily accessible car park just by the centre of the village. In the centre you will find a small selection of cafe and restaurants along with a small children's playground and nursery slope, perfect for a spot of sledging. Visit the La Tania Facebook page for updates on local events and activities.
Courchevel
When lifts are shut, traveling from Meribel to Courchevel is best done by car. Driving from Meribel to Courchevel will take 25 minutes and here you will find a whole host of activities on offer. Many of the activities that are available in Meribel, are available here too. Such as Ski Touring, Snowshoeing and Fat Biking but here you can enjoy them from the other side of the mountain. If you're looking for a truly hair raising (teeth chattering) experience, Courchevel is now offering Ice Diving every Thursday and Friday in La Praz. This new adventure will cost 100 Euros per person and is dependent on favourable weather. For more information, visit the official Courchevel Facebook Page.
If you're looking for something a little more relaxed, why not hit the shops? With an impressive variety of couture shops, Courchevel offers you the ultimate opportunity to shop until you drop. In Courchevel 1850 you will find over 40 designer boutiques lining the snow covered streets. For more information on which designers you can expect to see, visit this guide.
Courchevel is also home to Aquamotion. A mountain side aqua-fun center with indoor & outdoor pools, water slides & spa facilities. The luxurious spa facilities provide the perfect sanctuary for a non-skier or someone taking a day off from the slopes in search of some R&R. Kids will have endless fun on the water slides and racing between the indoor and outdoor pool facilities. (Please note Aquamotion is currently temporarily closed but it's usual opening hours can be found here).
La Gitaz
La Gitaz is a small hamlet located just below Meribel, offering a sense of tranquility with a traditional alpine feel. You can walk to La Gitaz via a short downhill path from Meribel Village, taking you to the heart of the hamlet amongst its mix of traditional and strikingly modern chalets. Head down through the centre and on towards La Raffort, where you can visit the local resturant or take a ride on the usually operating Olympic Gondola. When operating, the gondola can take you right down to Brides Le Bains or back up to Meribel Centre.
Les Allues
Why not take a walk around nearby Les Allues? Les Allues was the original town in the Meribel Valley before the ski resort was built. Consequently, it has a truly traditional alpine feel with an all year round community and a welcoming atmosphere.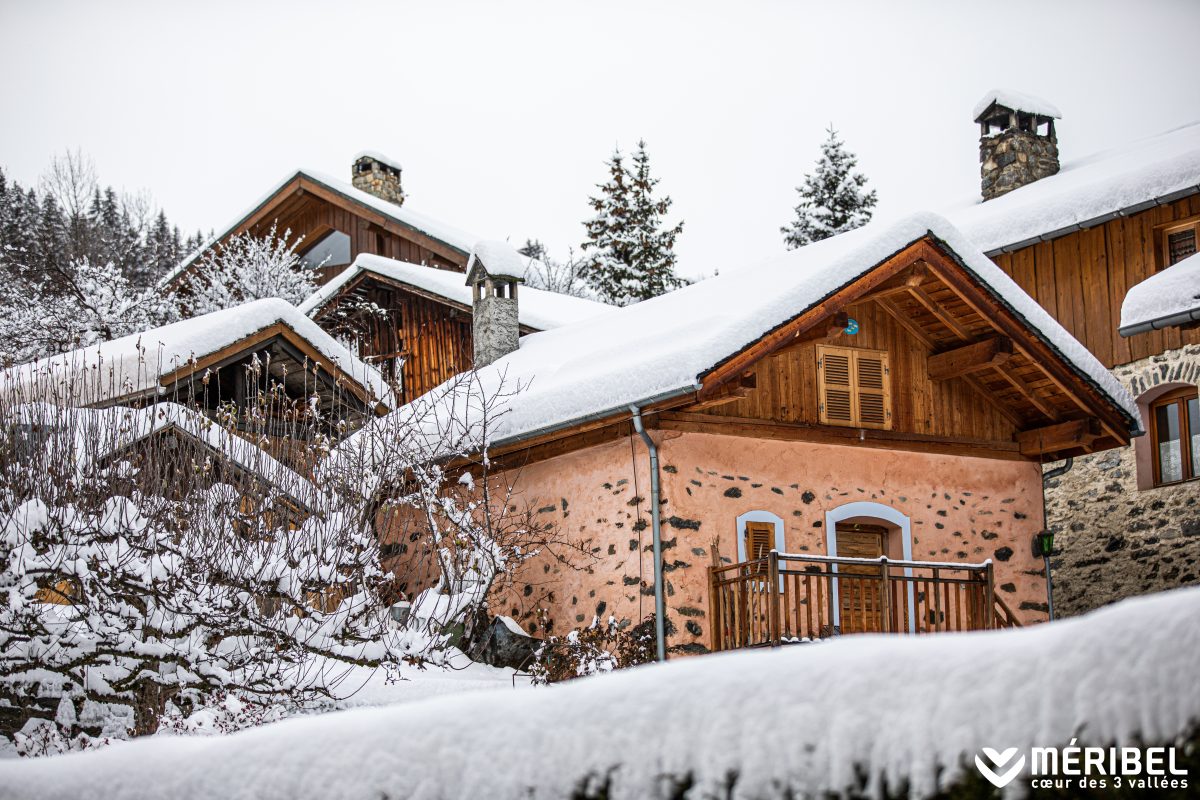 Here you will find a small selection of brilliant restaurants and bars, along with a grocery store. You can simply hop on one of the free buses and head straight down to Les Allues from Meribel Centre or any stop on the Line A service. These buses run regularly throughout the day but it's useful to note that the timetable varies throughout the season. So, we recommend asking your chalet host or checking the timetable on each bus stop prior to travelling. Alternatively, driving down from Meribel to Les Allues will take just 10-15 minutes.
Albertville
Further afield, the town of Albertville is approximately a 45-minute drive away. In the main town itself, you will discover a selection of charming shops, and a tempting array of patisseries, selling some mouth-watering cakes and pastries. If you are looking for somewhere to eat, there is a wide choice of restaurants located in the market square.
If you would like to book your next holiday to Meribel, you can review at our chalets and availability here. Please do not hesitate to get in contact, if you have any questions and a member of our team will be happy to assist you.