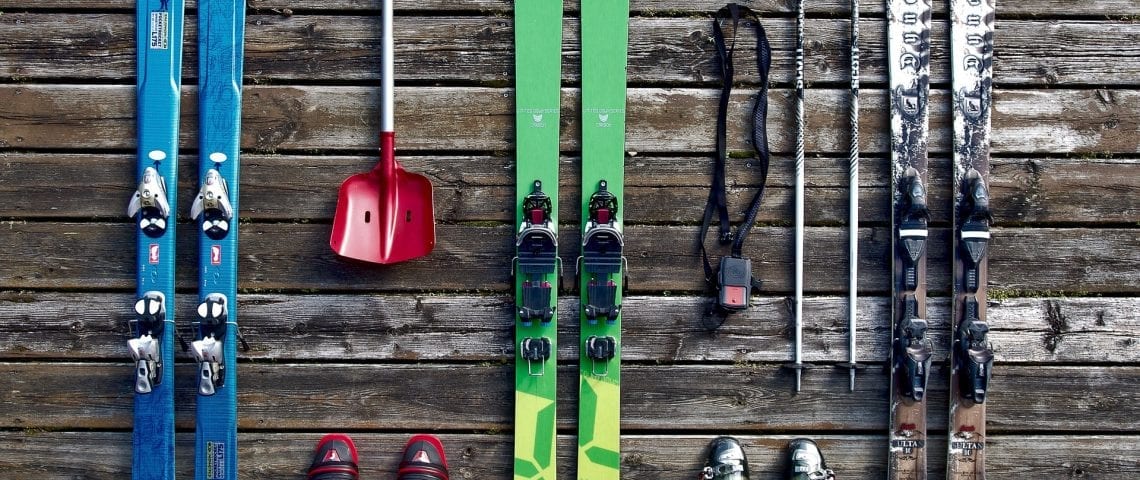 "Prior planning prevents p*ss poor performance" is a phrase which is commonly bandied about and one which can't be ignored, especially so when it comes to skiing. Ski tuning is a crucial part of your ski prep and can help boost your performance on the slopes no-end. Having a good wax job and sharp, flat edges can make all the difference between an epic and terrible day.  So, what is ski tuning and how can it boost your ski performance? Don't hit the slopes before reading all about the importance of ski tuning in our helpful guide…
Ski Tuning in a Nutshell
For your skis to carve, they need to be able to grip the snow to allow them to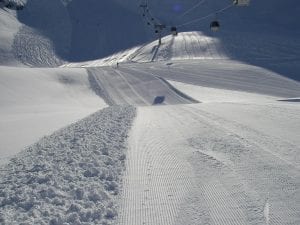 bend into a turning arc. If you can't carve you won't be able to ski. Tuning your skis will help you ski better with less effort and let you have a more enjoyable skiing experience. For optimum ski performance and to enable carving, ski edges must be sharp from contact point to contact point. If you want to keep your skis or snowboard performing as they're designed to, it's important to tune them regularly. If the edges of your skis are dull, this will not work and your turns will be skiddy. Ensuring that your skis are perfectly tuned will improve your performance and maximise your time on the slopes so be sure that you tune your skis or snowboard regularly (once per ski trip, or weekly if you're skiing all the time). Regular waxing will keep water out of the core and keep your skis in tip top shape so don't miss the morning wax job. And remember! Scrape all the wax off at the end of the season so that the skis don't dry out- the more you look after your skis, the more they'll look after you.
Ski & Snowboard Maintenance in Meribel
Regular servicing will look after your skis or snowboard and will keep them like new for longer. If you're not adept at ski tuning, you may want to ask an expert to step in and help with a professional ski tuning service. There are several ski and snowboard maintenance shops in Meribel with trained professionals who can tune your skis/snowboards for you if you haven't done it yourself. Take a look at these ski shops in Meribel which offer ski (and snowboard) maintenance services to keep your skis tuned and in tip top condition:
+33 479 085 379
contact@meribel-ski-rental.com
Freeski is located in Meribel centre and every single piece of  rental equipment handed is properly serviced beforehand. They also offer ski tuning as part of their services. As a Ski Basics guest you will be offered a generous discount.
+33 458 140 000
customerservice@freeride.fr
Freeride provides great service and a wide range of quality equipment at competitive prices.  Freeride can also organise the tuning of your own skis or snowboard and if you are a regular visitor to the 3 Valleys
How to Tune Your Skis
You will need good quality ski tuning tools such as those made by Beast or Moonflex. Do not scrimp on the quality of your ski tuning tools – using an old/blunt/shoddy ski file will cause more damage than good. Deeply burred edges caused by hitting rocks on the slopes might be difficult to eradicate using a normal ski file and so a diamond stone comes in handy (and can also be put in your pocket for use on the slopes). Just don't forget to use with water/rubbing alcohol to lubricate and ensure longevity.
Next, make sure that you detune your skis. Detuning is dulling or rounding of the edges in selected areas of the tip and tail using a file or stone so that the ski or snowboard is less grabby and doesn't turn in or initiate too quickly. See more about detuning in this video-

You should never tune your skis freehand; using a vice to secure the skis and a holding device to keep the file steady and perfectly aligned with the edges is highly recommended to ensure safety and precision. It's important that you use a vice that will take the width of your skis so make sure that you measure up before you buy your vice; we find that many older models won't open wide enough to hold today's fat-waisted skis.
Top Tip: If it is your first-time tuning skis then colour in the edge with a felt tip pen and file until the entire edge is shiny; this technique makes it easy to see how much edge material you are removing.
For best results, begin with a ski that is stone ground flat. Hold the ski in a vice with the base facing towards you; start on the far edge with your arms outstretched, and pull file towards you using 10″ strokes. Rotate the ski 180° in the vice to work on the other edge.
Check for burrs on your edges by running a finger along the full length of edges. Remove any burrs with a medium diamond stone with the proper bevels for your edges.
Check for ski sharpness by dragging a fingernail across your edges. If the ski edge scrapes away some fingernail it's probably sharp enough.
So your skis are now flat, your edges sharp and smooth, and they are correctly bevelled. What's next?
Waxing Your Skis
Waxing your skis is the crucial final stage and the 'icing on the cake' of ski tuning, as it were. Waxing your skis makes sure that water doesn't penetrate the base of the ski so it enables your skis to glide effortlessly on a micro-layer of water.

Making sure that you wax your skis on a regular basis is important as it not only makes you go faster, but it makes handling smoother, turning more predictable, and protects your bases from abrasion. Waxing your skis is a stage of ski preparation which shouldn't be ignored!
Alpine hard waxes are applied with a hot iron and a wax iron is a good investment if you plan on waxing your own skis or snowboard regularly.  A common misconception is that wax needs to be thick to be effective when actually, the opposite is true. To get the layer of wax to be thin and 'in the base' not 'on it', you need to scrape off the excess using a scraper. As a beginner to ski tuning, a plastic scraper is probably your best choice. Bases are brushed after scraping to polish the base surface and to remove the wax from the structure grooves on the ski. Once waxed, ensure that you finish off with a good brush (tip to tail in short to medium strokes) to fine tune the wax. If you don't brush, you end up with a ski that sticks to the snow as there is nowhere for the melted water to go. Et voila!
So there you have it, our guide to ski tuning and all the steps necessary to maximise your performance on the slopes! Let us know any tricks or #skihacks you might use over on Facebook and Twitter. See you on the slopes!