So the 2018/19 ski season may be over but that doesn't mean we're ready to let go of it just yet and it doesn't look like the retailers of the world are planning on letting us anytime soon either!
Since the lifts closed on the 22nd of April, we have been inundated with End of Season sale emails. "Typical" we hear you sigh but believe us when we say (admittedly, unlike most!) these emails are not the type to be shunned straight into trash and let us explain why…
Sportspursuit, Surfdome and Snow & Rock are just some of the online retailers with End of Season sales to help make some considerable savings for next year's après!
So think about it, what better way to get over the sadness of one season ending, than by getting kitted out for the next at a seriously discounted rate?
Check out some of our top picks!
ARCTERYX
Mens Macai Jacket (Tui)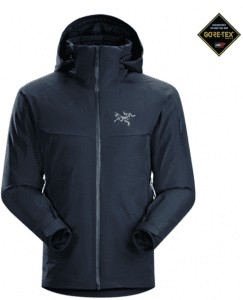 SAVE 43%
£449.99£795.00
This stealthy Arcteryx jacket will not only keep you looking sharp on the slopes, its Gore-tex technology and down lining will be sure to keep you warm and dry throughout those early season cold and wintery months too.
OAKLEY
Oakley Line Miner Xm Snow Goggles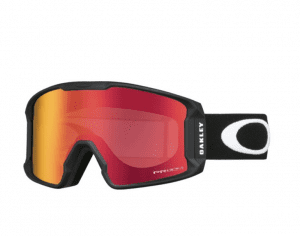 SAVE 36%
£86.95 £135.00
Prism lenses from Oakley, are designed to increase contrast in the snow through the separation of colours giving you better visibility in wider conditions. Making them the perfect choice for an all-rounder goggle. But hurry – Surfdome have just 3 pairs left in stock!
COLUMBIA
Mens Powder Lite Hooded Jacket (Red Element)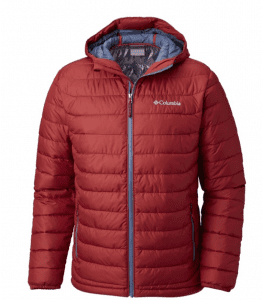 SAVE 55%
£49.99£110.00
An ideal mid-layer for the cold wintery months or as an outer layer for blissful spring skiing – this water resistant Columbia jacket is a staple item sure to see your right through the season!
SALOMON 
Mens Icemania Pants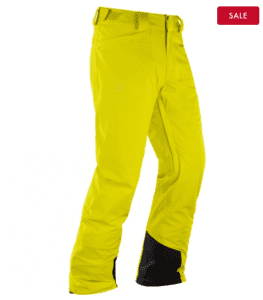 Its always useful to have someone in the group in something easily recognisable on the slopes, so if you love to stand out from the crowd then these waterproof salopettes are the trousers for you! If you're not feeling quite so brave these come in a fun 'Hawaiian Surf' sky blue. Alternatively, for those who just prefer something a little more low key…they come in black too!
SAVE 25%
£127.00 £170.00
ARCTERYX
Womens Ravenna Jacket (Hard Coral)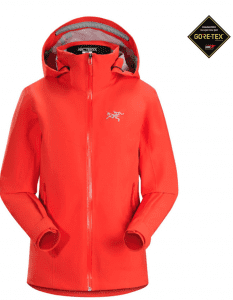 SAVE 45%
£329.99£600.00
This jacket combines high performance features with a trim and stylish fit and we're absolutely loving the "hard coral" colour. Not only is it going to have you looking both professional AND stylish on the slopes, you'll be doing so for almost HALF of the original price – We're pretty sure there's no where to go wrong with this one?!
ROXY
Roxy Avery Womens Ski Helmet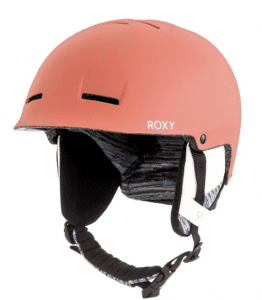 Save 20%
£55.95 £70.00
We're big advocates of safety here at Ski Basics but we're also passionate that safety and practicality doesn't have to be boring and this helmet demonstrates just that! As always, Roxy combine feminine features with a cool and stylish design.
HOLDEN
Holden Lennox Womens Snow Pant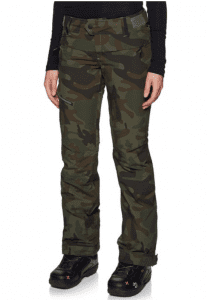 Save 50%
£124.45 £248.99
If you're looking to add a bit of edge to your outfit next season, then these are the trousers for you! We spotted lots of camo numbers cropping up around Meribel this season and have a strong feeling it's going to be even bigger next season, giving this year's animal print craze a run for its money – watch this space.
ICEBREAKER 
Womens 250 VERTEX LONG SLEEVE HALF ZIP DRIFT TOP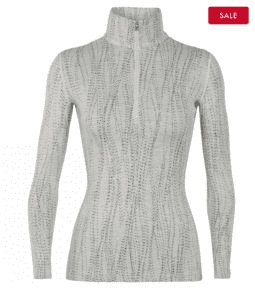 Save 30%
£77.00 £110.00
Icebreaker is another brand combining high performance materials with a stylish twist. This 100% merino wool mid layer is must have that will go the distance for seasons to come and we're loving the simple print to give some added flare to this staple item.
Whatever your wardrobe requires for next season, we hope that our End of Season sale – Top Picks has helped you nail your look for next season nice and early. If the above isn't exactly what you're looking for, we hope that we have helped point you in the right direction of some stylish savings but most importantly, eased your end of season woes!
Now you've got your wardrobe in order, to book your next ski holiday please get in touch with the team here at Ski Basics and we'll do our utmost to exceed your expectations every step of the way… See you on the slopes!