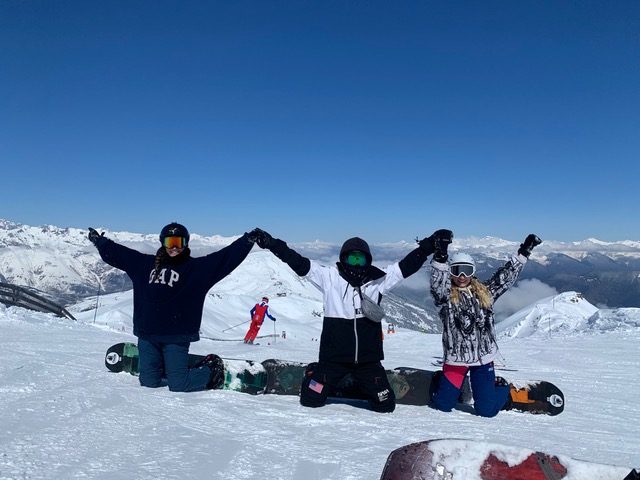 Katie McMillan – Chalet Host in Chalet Chamois 2021/2022
There's nothing quite like a season in Meribel and we love nothing more than hearing the stories of our fabulous team each year. That's why, we asked the team to share some of their best memories or a picture that sums up their season, taking them back to that 'season made' moment.
Katie McMillan has kindly shared her Seasonnaire Story, detailing the highs and lows of new adventures on her season in Meribel.
"The best months of my life in Meribel"
My season in Meribel working for Ski Basics for without question some of the best months of my life.  I enjoyed every second of it and came back home with lifelong friends and memories! There are almost too many amazing memories to choose one to focus on. However, one of the most memorable days was in the first few weeks of arriving, Christmas Day!
New traditions..l.
Before joining Ski Basics and moving to Meribel, Christmas day was one of the things I was more concerned about.  I have always been big on Christmas tradition and spending that time away from family and home was nerve-racking and I was worried Christmas wouldn't really feel like Christmas. I couldn't have been more wrong.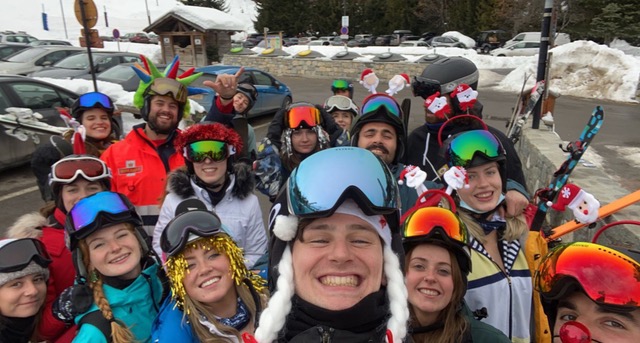 Waking up Christmas morning in Meribel, with the snow-covered mountains was absolutely magical (even if we were waking up for work!!).  I was one of the few chalets whose guests hadn't been impacted by the UK travel ban. After cooking Christmas breakfast for guests, the whole team went to LDV (a bar in Meribel Village) where Ski Basics had organised for us to exchange Secret Santa gifts over glasses of prosecco. We then set off as a big group skiing for the afternoon all in fancy dress, before heading back to cook Christmas Dinner for our guests.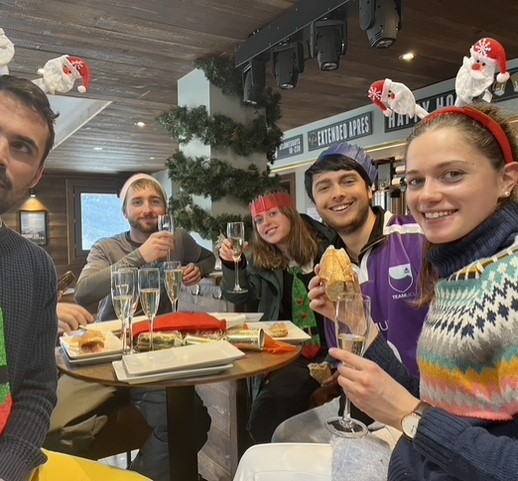 Despite only knowing the family staying in my chalet a few days, they invited us to sit down and eat Christmas Dinner with them.  It was such a lovely invitation and it felt very special to be a part of their day!
I feel very fortunate to have sent Christmas day in the mountains, skiing with people I now call lifelong friends.  Despite my concerns, Christmas definitely felt like Christmas and I hope to spend another Christmas in Meribel soon!
If you have a passion for skiing and would like to learn more about a season in Meribel with Ski Basics, visit our jobs page. If a week long visit is more your thing, you can view our chalets and remaining availability for next season here. Please don't hestitate to get in contact, should you have any questions and a member of the team will be pleased to help you!