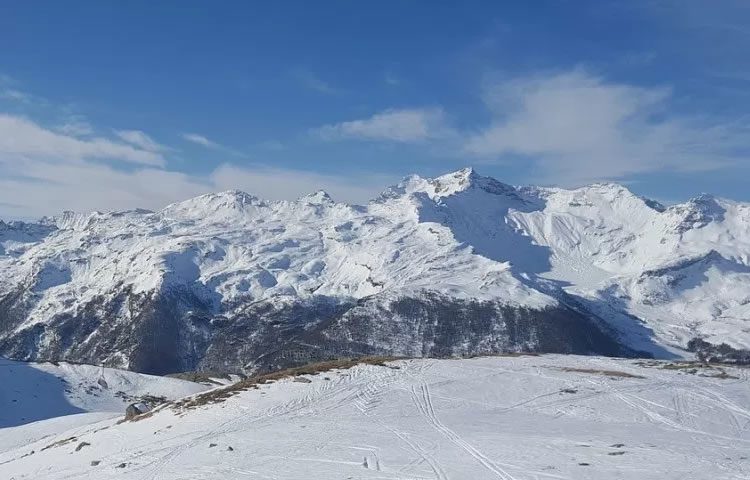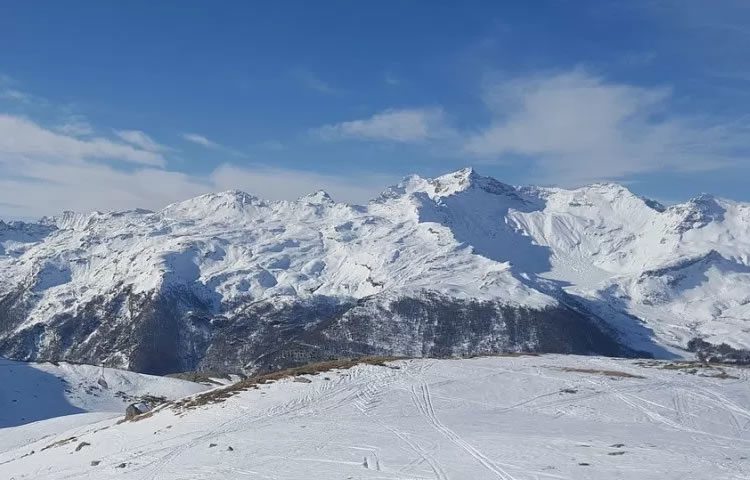 You've booked your  catered ski chalet, sorted your travel, the snow is falling, and you've studied the Meribel piste maps so that you know the mountains inside out – you are all set for your perfect ski holiday in Meribel. But wait! What about booking ski passes? Here we explain all about how to secure your Meribel ski pass to ensure you're on the slopes and enjoying the powder as soon as you arrive in resort…
Different Types of Ski Passes in Meribel
There are two main types of Meribel ski pass – the 3 Valleys Pass (which permits you access to the whole Three Valleys area) and the Meribel Valley Pass (access to the local area only).
Entire Three Valleys Ski Pass


If you are a seasoned skier then you'll definitely want the 3 Valleys Pass so that you can explore as many of the mountain bars and pistes as you like within the whole Trois Vallees region – it grants you access to the neighbouring resorts of Courchevel and Val Thorens too. Choosing the 3 Valleys ski pass means you don't have to worry about crossing a border you're not permitted to cross. If you are intermediate skier and happy on greens, blues and a few reds, then we suggest that the Three Valley pass is also your best bet. It is worth noting that the Meribel pass covers just a quarter of the total Three Valleys ski area for a saving of only 20% (€46 for an adult). You can upgrade from the Meribel pass to a Three Valley pass, but only on a day by day basis. The 3 Valleys ski pass also includes the family snow park in Courchevel as well as the snow parks in Val Thorens and Les Menuires.

Meribel Ski Pass- Local Area


If you are a beginner or have young children with you, you might be more suited to the Meribel Valley Pass so you can stay relatively close to 'home'. The Meribel ski pass will permit you access to all the lifts in Meribel and Mottaret, but no further. If you buy a Meribel pass you will still have access to a great ski area, and there is always the option of upgrading to a Three Valley pass for €23 per day. Be aware, however, that if you plan to upgrade for more than one day, it is better value for money to buy a six day Three Valley pass. It is also worth noting that the Meribel ski pass covers just a quarter of the total Three Valleys ski area for a saving of only 20% (€46 for an adult).

Pedestrian Pass


This pass is designed especially for walkers. It covers most of the bubble lifts and chairlifts in Meribel and Courchevel and is perfect for those who wish to explore the mountains without ever putting skis on your feet!

Meribel Snow Park Pass


In Meribel you have access to the DC Area 43 park and the moon park with either a Meribel Ski Pass, or a Three Valleys Pass.
How Much Will a Meribel Ski Pass Cost?
Let us know your requirements through your online booking area and we'll bring the passes to the chalet for you when you arrive. The price of a Meribel ski pass depends on your age, which ski area you would like the pass to cover, the number of days you would like to ski, and the configuration of your group. Take a look at the table below for a breakdown of Meribel and Three Valley ski pass prices. (NB- under 5s & over 75s ski for free – ID for proof of age required – and the Meribel cross-country ski tracks are free).

Ordering Your Three Valleys or Meribel Ski Pass
Once you've decided which ski pass will best suit your budget and requirements, it's time to order your Meribel ski pass.
Pre-Order


Here at Ski Basics we offer you the chance to pre-order your ski passes to save you the hassle of buying them yourself when you arrive. Be the first out on the slopes on Sunday morning by pre-ordering your ski passes with us! That way, if you arrive early on the Saturday your chalet manager will hand you your passes and you can be on the slopes without any delay; if you are a late arrival you can save some time on the all-important Sunday morning start! You will be given the option to pre-order ski passes via your client area when you reserve a Ski Basics chalet.

Order on Arrival 


If you're unsure which ski pass suits you best or just want to wait to order it in person, you can order your Meribel ski pass once you arrive in resort if you rather. Your chalet staff will meet you as soon as you get into resort and, whether you are gearing up ready to hit the slopes or heading back to the chalet for some much-needed dinner, they will collect the passes for you so you don't waste a single minute!
If you have any questions, would like extra guidance or would like to let us know what type of ski passes in Meribel you think are the best value for money, please do get in touch or join our communities over on Facebook and Twitter.  We can't wait to welcome you up on the mountain!