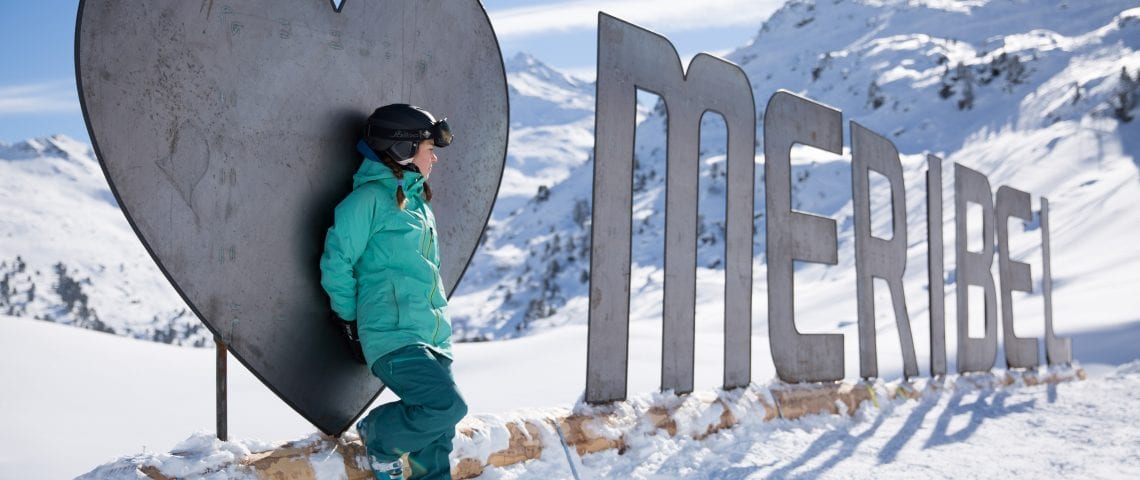 Meribel is undoubtably the prettiest ski resort in the Three Valleys. The unlimited choice of activities will afford both skiers and non-skiers a wonderful holiday in its 'picture-postcard' landscape.
Here we have put together a short guide for those who are thinking of visiting Meribel for the first time or those who are returning and would just like to know a little more…
Where is Meribel
Meribel is located at the heart of the most loved ski area in France – The Three Valleys. To the east you will find Courchevel and La Tania and to the West, Val Thorens. The Three Valleys is one of the largest connected ski areas in the world, boasting over 600km of piste. Being located at the heart of area, means that each of the surrounding towns are just one or two lifts away. This makes Meribel the perfect base to explore everything The Three Valleys has to offer.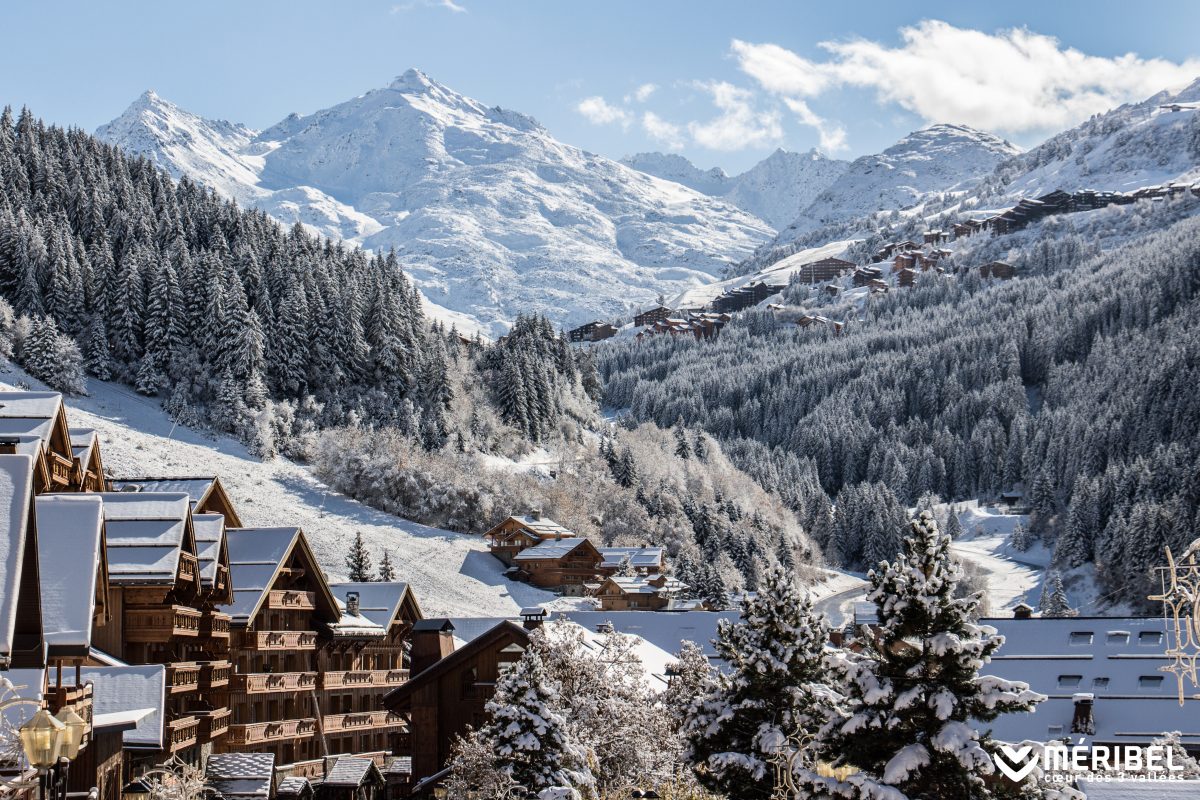 How to get to Meribel France
Fly to Meribel
Meribel is within easy reach of a number of airports, all with frequent flights from the UK. Below is an outline of average transfer times for the nearest airports:
Geneva airport – 2 hours
Lyon airport – 2 hours
Chambery airport – 1h 30 min's
Grenoble airport – 1h 30 min's
To help you find the closest airport to home, visit our travel guide. Here you will find a list of airlines which fly to the above airports. For a useful comparison site for all flights, see http://skyscanner.net.

Driving to Meribel
Self-driving to Meribel is an option favoured by many, especially those looking for a little flexibility. The resort is approximately 600 miles from the channel ports and is conveniently served by motorway to within 12 miles of the resort.
Channel crossings can be booked online with either www.eurotunnel.com or www.poferries.com
For road directions and estimated cost of travel by car, the AA route planner serves as a brilliant tool.
Travel by Coach
If you're looking for more economical and environmentally friendly transport, travelling by coach is by far the best option. An overnight sleeper coach service is available leaving London Victoria at 4.30pm on Friday and arriving Meribel on Saturday morning.
For further information on travelling to Meribel via plane, car or train visit our travel guide.
How far is Meribel from Geneva
Geneva is often one of the most popular airports to travel via when visiting Meribel. This is due to frequent and competitively priced flights from the UK.
The journey to Meribel from Geneva is approximately 183km (114 miles) and usually takes around 2 hours.
When does Meribel open
Meribel is open all year round with a number of the lifts running throughout the summer months. However, the resort officially opens for the winter season on the first Saturday of December each year and Meribel is now officially open for the 2021/22 winter season!
We will welcome our first guests on 12th December until 10th April 2022. We still have a very limited amount of remaining availability for the season. To take a look, visit our prices and availability page.
Is Meribel expensive
Lift pass
The largest expense in Meribel, when compared to other resorts, is most likely to be your ski pass. The cost of your ski pass will depend on your age, how many days you wish to ski for as well as, the access you would like.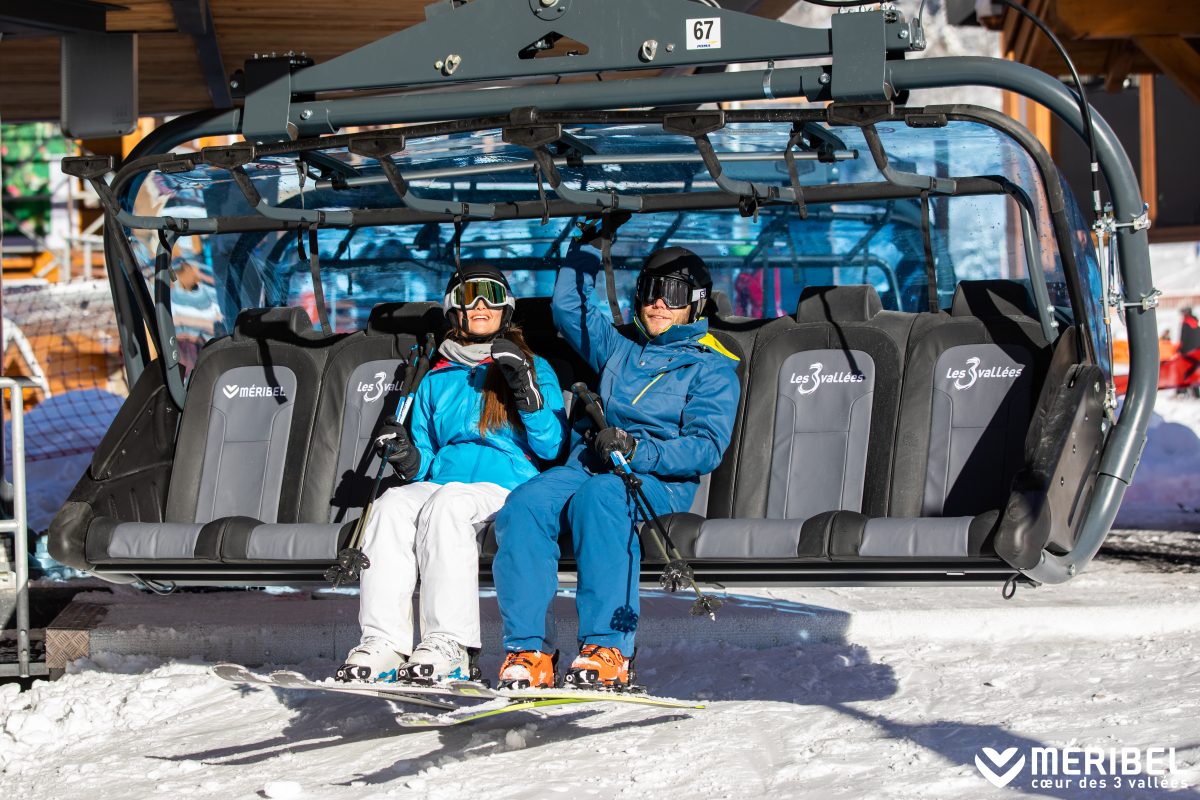 There are two main types of ski pass to choose from: the cheaper Meribel Valley ski pass, offering access to 150km of pistes, and the larger 3 Valleys ski pass, offering access to the full 600km of pistes from Courchevel all the way across to Val Thorens.
Whilst the ski passes can be expensive, continual investment in the resort infrastructure means you really do get what you pay for. With state-of-the-art lifts making it possible to travel across the vast area quickly and efficiently, maximising your time on the slopes.
It's useful to note that there are often great deals for families and groups buying together. Similarly, when staying with us at Ski Basics during the weeks commencing 2nd and 9th January 2022, your booking will include a free Meribel Valley ski pass (appropriate age category) for each party member of your group worth approximately £280.
For more information on prices and offers for throughout the season, visit seemeribel.com.
Eating out
In regard to eating out, there is a vast range of restaurants offering great food at a range of prices. Meaning there is something for every budget and occasion. For restaurant recommendations for a variety of budgets, visit our guide.
Is Meribel good for beginners
The Meribel-Mottaret area boasts a vast range of different slopes. Meaning that it's not only the perfect place to learn to ski or snowboard, but also progress.
To be exact, the Meribel-Mottaret area offers 8 green slopes, 25 blue slopes and two beginner areas, both with free lifts. Alternatively, you can visit Mottaret's two Zen Zones which are also designated for beginners only.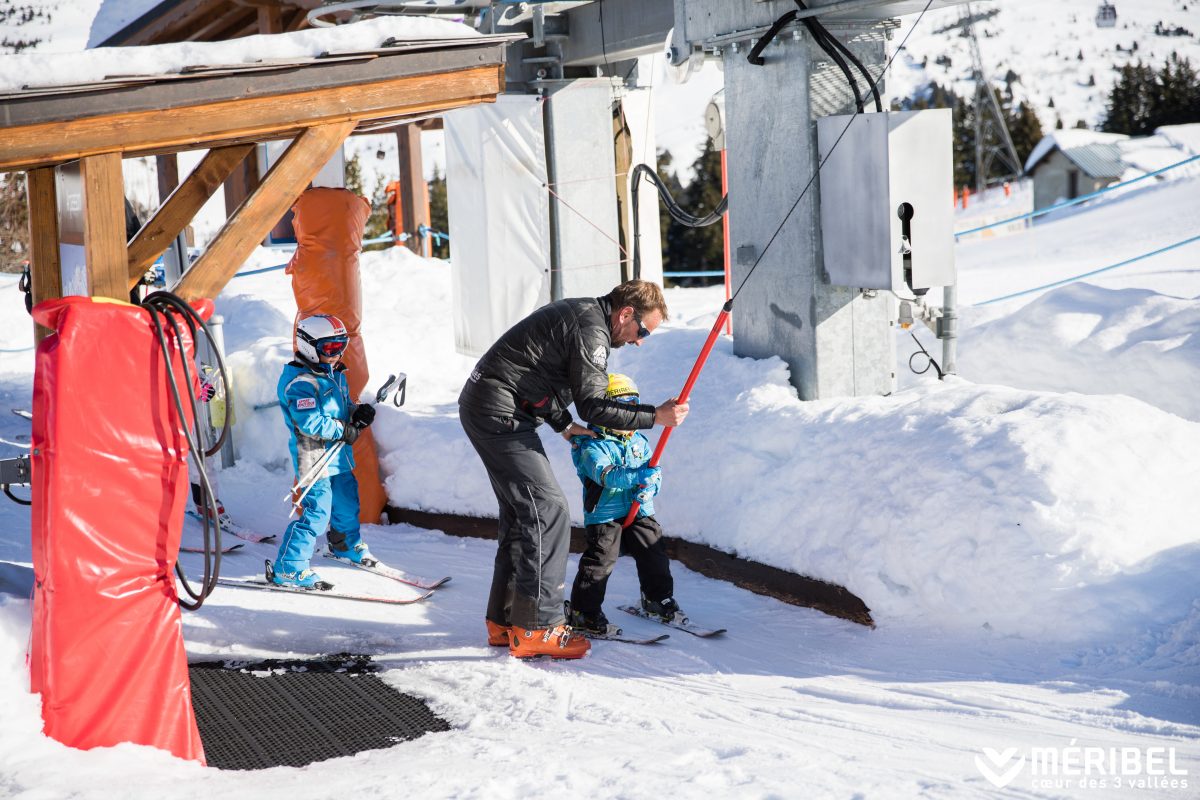 To read more on why Meribel is perfect for beginners, head over to this Flexi Chalets blog.
How pistes are there in Meribel
In the Meribel valley, you will find in the region of 45 ski lifts at altitudes ranging from approximately 1100m to 2952m covering a ski area of 150km. Pistes in this area are made up of:
Green: 8
Blue: 25
Red: 24
Black: 7
Throughout The Three Valleys as a whole, you will have access to 51 greens, 132 blues, 106 reds and 32 black pistes.
How high is Meribel resort
With the lifts stretching up far and wide from Meribel Centre at 1450m you can easily spend the majority of your day above 2000m, all but guaranteeing excellent snow conditions from December to April. If that's not enough, then head straight up to the highest point in the resort, Mont Vallon at an altitude of 3000m. Here you can enjoy unprecedented views, showcasing Meribel's unrivalled natural beauty.
Is Meribel snow sure
Whilst arguably no ski resort can be absolutely 'snow-sure', Meribel is about as close as can be. Meribel's geographic location makes it perfectly placed for great snow all season. In addition to this, its snow making capacity was recently doubled ahead of the 2019/20 season.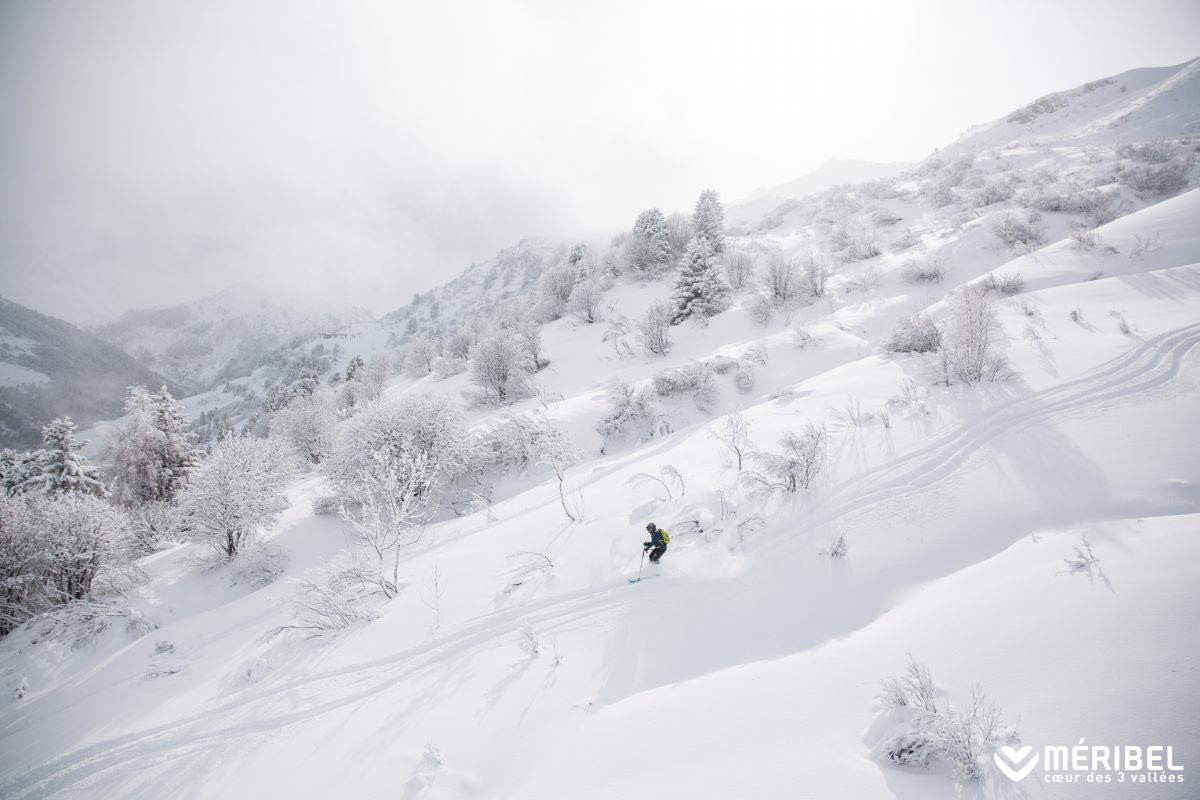 Meaning that now over 50% of the ski area in Meribel is equipped with snow making machines. Making it home to 2,500 snow making machines and now more snow-sure than ever. This has been made possible by doubling the size of two of Meribel's reservoirs, at the Altiport and Combes. This environmentally conscious expansion has also contributed towards Meribel's rating as one of the greenest ski resorts in the world.
Where to stay in Meribel
Meribel is comprised of two main areas, Meribel Centre and Meribel Village.
Meribel Centre is a beautiful village that due to strict building regulations ruling against high-rise concrete buildings, has maintained its natural beauty. It's the largest village in the valley and is home to the main shopping and après scene.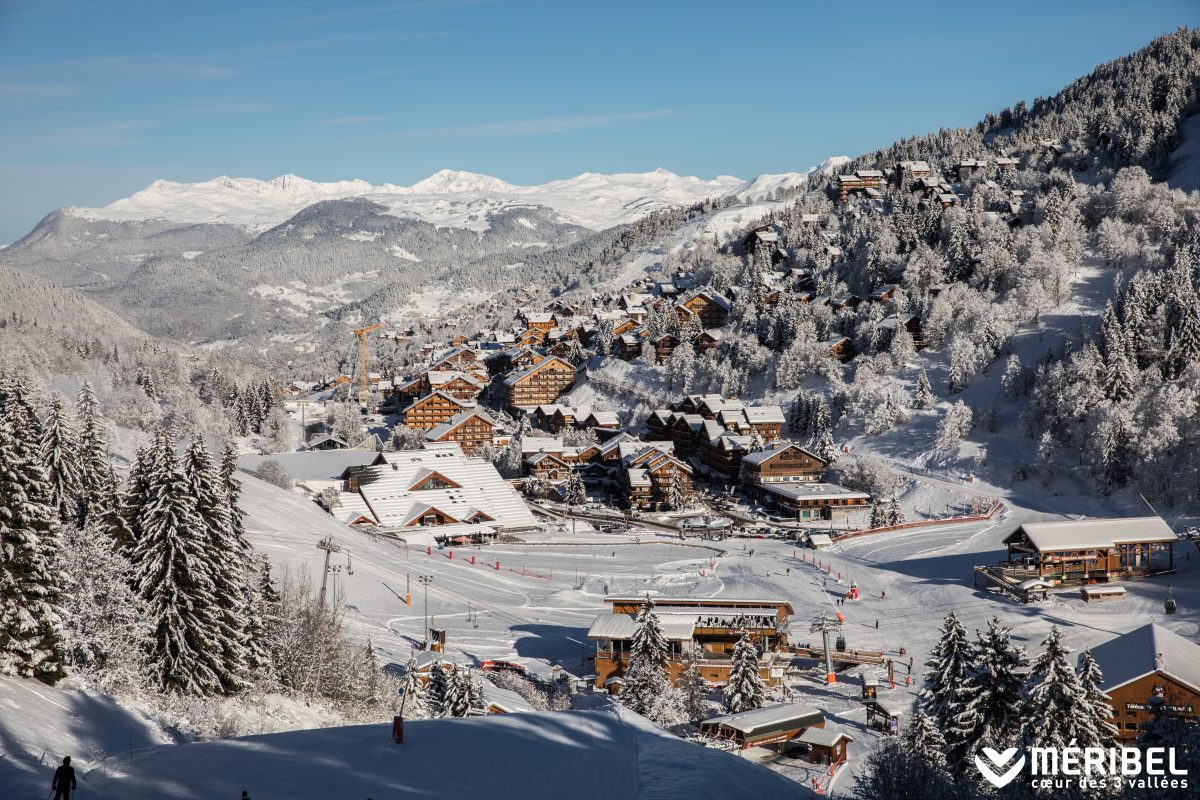 Slightly lower you will find Meribel Village, which is great if you're looking for somewhere a bit quieter that still has quick access to the slopes. The Village is served by the high-speed Golf Chairlift, meaning you aren't often further than a short walk from the nearest ski lift each morning. Meribel Village has an undeniable charm and despite its size, is well equipped with a Spar shop, bakery and a small selection of restaurants. Including Lodge Du Village, which offers a delicious menu throughout the course of the day as well as, family friendly après and some slightly more lively evening entertainment upstairs.
To take a look at our chalets in both Meribel Centre and Village, visit our chalets page now. Alternatively, if you require some assistance in making a booking or any further information on Meribel then please do not hesitate to get in touch. Our team would love to hear from you!