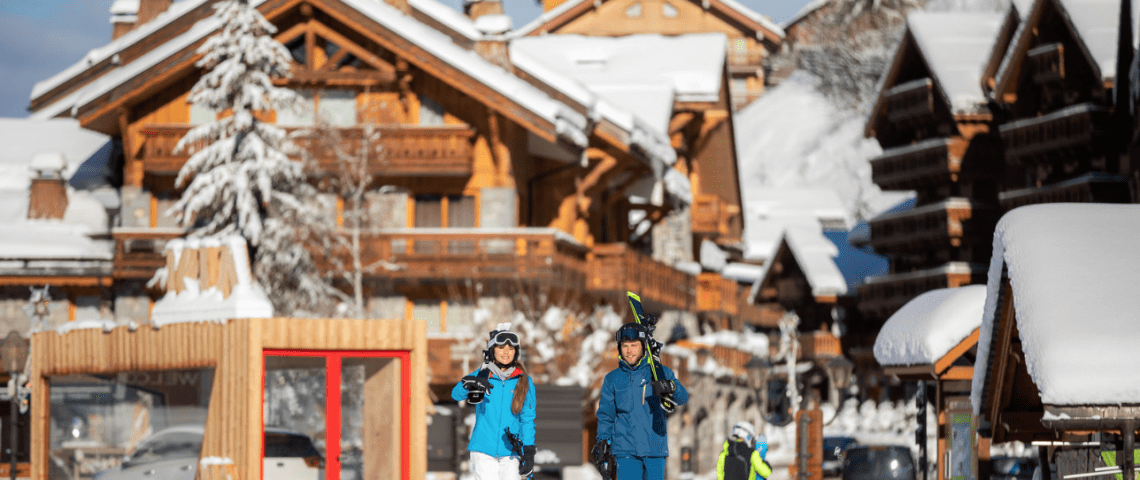 Here at Ski Basics we believe that skiing doesn't have to break the bank and pride ourselves on going above and beyond to ensure that our guests get the best value for money whilst experiencing the very best skiing in the Three Valleys. For that reason, we wanted to share some top tips on how to reduce costs on your ski holiday…
Doing this in Meribel, is easier than you may think…
• Choose from a vast range of accommodation and catering options
• Explore the range of great yet affordable restaurants when eating out
•Make the most of travelling in off-peak periods
• Choose from frequent flights and straightforward transfers, meaning reasonable travel costs
• Enjoy an idyllic lunch in one Meribel's many picnic spots and shelters
• Book ski hire in advance and receive exclusive discounts
Fully catered chalets will reduce your costs
Whether it's in Meribel or another resort, one way to reduce the cost of your holiday is by staying in a catered chalet. Eating out in resort can get rather pricey. So, a catered chalet is the perfect way to enjoy a delicious meal each evening (commonly accompanied by house wines) with the opportunity to eat out one evening of the week.
Here at Ski Basics we like to give you the choice to choose a service best suited to you and your budget. Choosing the service best suited to you, is a great way to ensure you're spending your money on the things that matter to you.
Therefore, we offer 'classic' and 'plus*' service chalets…
Classic Chalets
Hot and continental breakfast (1 day you will help yourselves)
Daily housekeeping (5 days)
Afternoon tea awaiting you on your return to the chalet each day
Delicious three course meal (5 days)
One night a week your host will leave a home cooked meal for you to eat at your leisure and on another evening, you will have the opportunity to sample one of Meribels great restaurants
In our classic chalets, wine flows freely at every hour
Plus Chalets
Most of our plus chalets have either a sauna or steam room installed to help ease those aches and pains are a long day on the mountain
Every bedroom is equipped with an en-suite bathroom
Hot and continental breakfast (1 day you will help yourselves)
Delicious five course meal (5 days)
One night a week your host will leave a home cooked meal for you to eat at your leisure and on another evening, you will have the opportunity to sample one of Meribels great restaurants
In our plus chalets, both wine and beer flow freely at every hour
For more information on our services and to view our collection of gorgeous chalets, head over to our chalets page.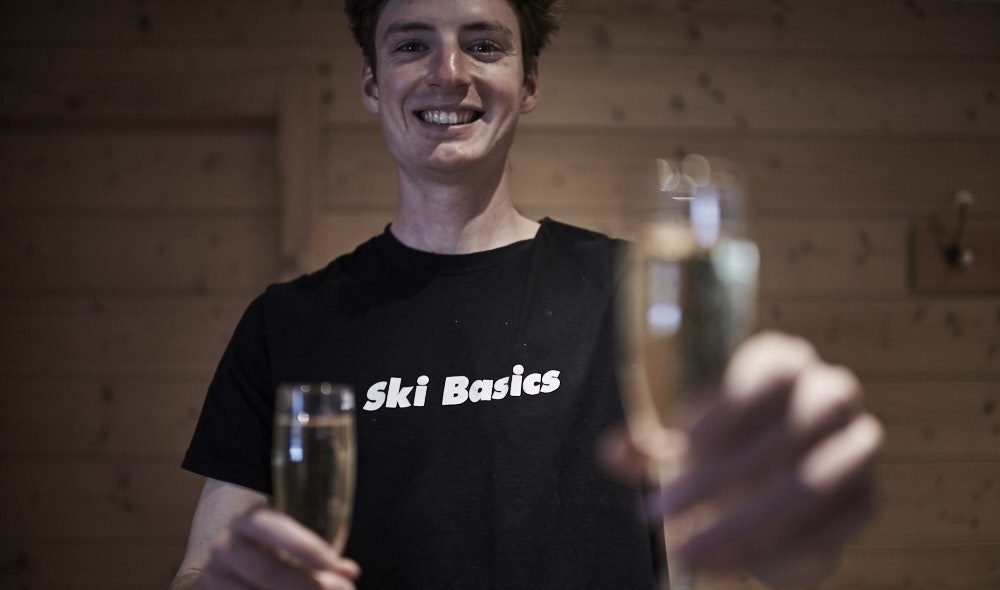 Alternative catered options
If you're not completely set on the idea of a fully catered chalet, but still looking to reduce costs and avoid the stress of going completely self-catered, there are alternative options such as services like Flexi Chalets.
Think of Flexi Chalets as a boutique half-board chalet service.
View this post on Instagram
More details on what they have to offer, can be found on their website.
Eating out without breaking the bank
Whilst eating out in resort can be expensive, there are many restaurants where you will find a great authentic atmosphere for reasonable prices both on and off the mountain.
Check out our blog on where to eat out in Meribel for our top picks for a range of budgets and occasions.
Taking a picnic is a great way to reduce costs
Why not take a picnic with you and save on lunch on the mountain? It's the perfect way to enjoy the mountain and reduce your costs. When staying with Ski Basics, you can order extra French baguettes in order to make sandwiches for a fun filled day on the slopes.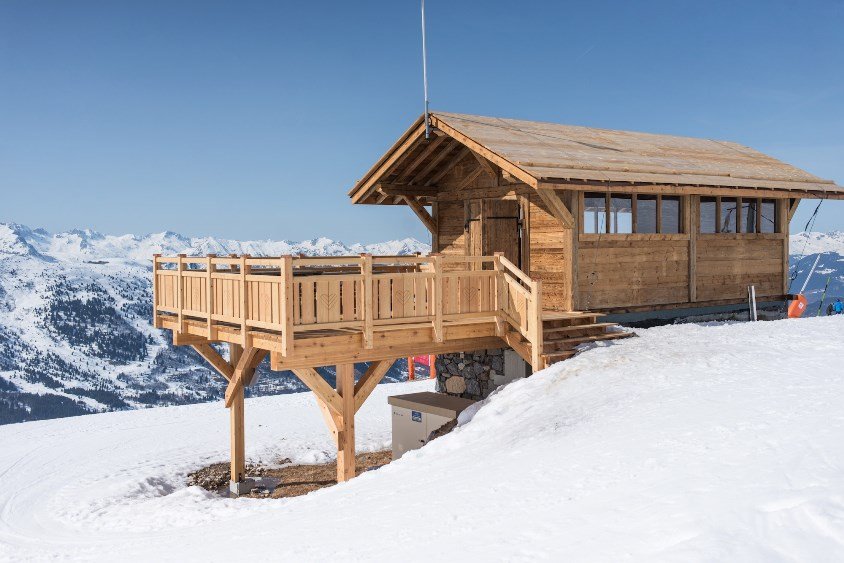 Meribel has a number of picnic shelters in idyllic spots across the valley where you can enjoy a pre-made lunch soaking up the sunshine and breathtaking views.
The best travelling option for reducing your costs
Flying is our most recommended mode of transport when looking to keep your cost to a minimum. There are a number of airports of which you can fly to in order to get to Meribel, however we recommend flying to Geneva. Flights to Geneva are regular and often cheaper than other nearby airports. Whilst the transfer is slighting longer than alternative options such as Grenoble and Chambery, it's likely to be more cost effective to Geneva and transfers are still very easy to organise to and from Meribel.
Always remember to budget for your transfers. If you are travelling with a group of 6+, a private transfer is likely to be the best way to travel from the airport to resort, this is likely to be in the region of £70-£85 each. If you are with a slightly smaller group, it may be more affordable to look into other options such as a shared return transfer which is likely to be a similar cost per head.
An alternative option to further reduce your costs is the public altibus that runs from Geneva airports to Meribel. Check their website for times and prices.
Avoiding peak periods
Another simple and highly effective way to reduce your costs is by visiting during 'off peak periods'.
'Peak periods' largely align with school holidays, so we highly recommend visiting in January and March to enjoy reasonable prices and quieter slopes.
Ways to reduce the cost of your lift pass
Go a step further a eliminate the cost of your lift pass by staying with us here at Ski Basics during the first two weeks of January and getting a free Meribel valley ski pass for each member of your group, worth £220!
It's also useful to note that under 5's and over 75's ski for free! Proof of age will be required so ensure you have ID with you at the point of purchase.
It doesn't end there, reduced ski pass prices are available for groups of two or more in Meribel. This pass discount is only available for passes bought at the same time, online for the same duration in the same ski area in a single transaction.
You can also reduce your costs by purchasing a family lift pass. With which, all family members pay the child's rate; family rates are available to families of: 2 parents + 2 children (5-17 yrs) and any extra children (2-7 children). Again, to benefit from the discount at least 4 ski passes must be bought at the same time for the same duration and ski area.
If you're on your first ski holiday and conscious you may not explore the whole area, you can ensure you get the most value for money by getting a beginner pass.
This pass is for beginner skiers in the Meribel & Mottaret ski area only, giving access to a limited range of lifts such as Drag-lifts: Altiport, Côtes, Sittelle, Aigle; Telecabins: Rhodos 1 et 2, Tougnète 1, Olympe, Chalets; Chairlifts: Altiport, Golf, Morel, Arolles, Combes; Magic carpets: Loupiot, Doron; and Pull-cords: Fontanyl, Ourson.
Visit Merinet for more information on  Meribel ski passes and how to ensure you get the best price for you and your party.
Ways to reduce your spend on equipment
Hiring your equipment is a great way to keep your costs down. When flying, travelling with skis or a snowboard can increase the price of travel for as much as £60 each way.
However, if you ski regularly, boots can be a great investment and can be taken as hand-luggage when flying, avoiding incurring any additional baggage charges.
Booking your hire in advance can also save you up to 35% and as a Ski Basics customer you will receive exclusive discounts with our recommended hire shops.
Head over to our ski hire page for more details.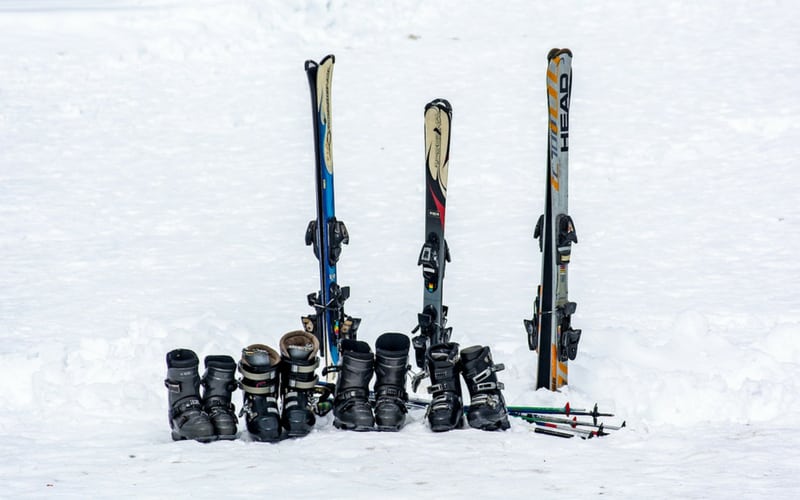 In terms of ski clothing, bag yourself a bargain in places such as TK-Max and budget outdoor shops. Websites such as Sport Pursuit also have a huge range of highly regarded brands for discounted prices.
Being savvy about when you buy your gear is also an easy way to reduce the costs of getting kitted out before your next holiday. Check out our end of season discount blog to see for yourself and find out where to look for some great deals.
Opt for afternoon ski lessons
Booking ski lessons in the afternoon as opposed to the morning is another simple and effective way to reduce your costs. Many ski schools will offer lessons for substantially less in the afternoon than in the morning. Check out our ski school page for more information and our top tips on all things ski schools and lessons.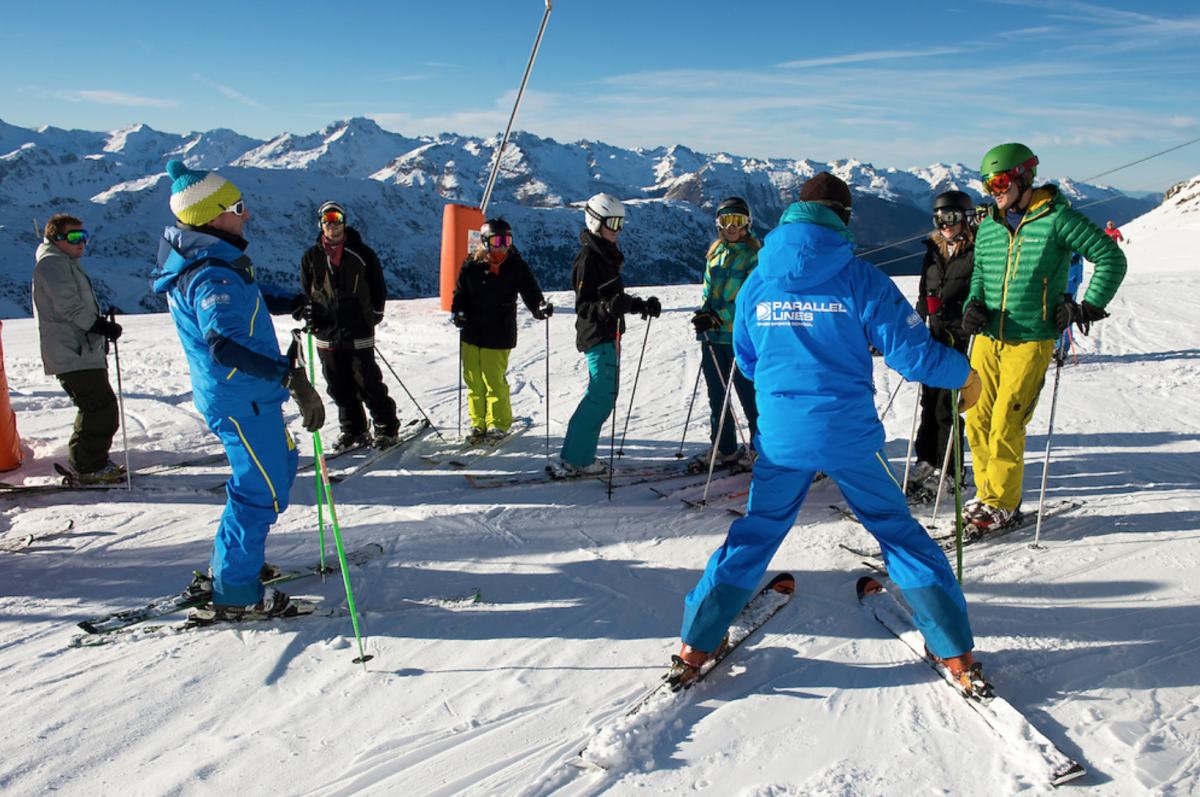 Now that you know where simple savings can be made, if you'd like to book with us for you next ski holiday, take a look at our chalets and their availability or just get in touch and we'll be only too happy to assist with your enquiry.