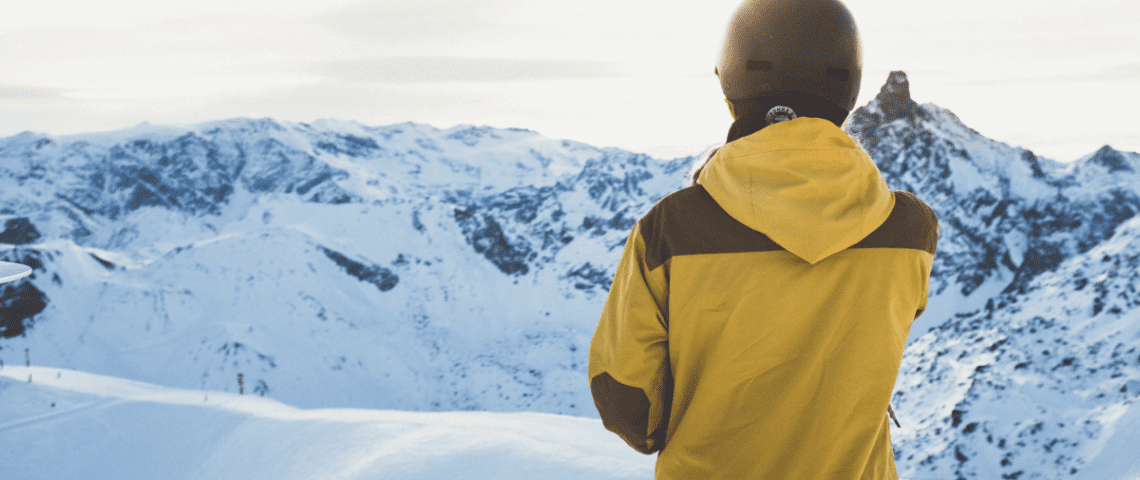 You already know all about what's new for Meribel in 2019, so now it's time to find out what looks to rock on the slopes so that you can enjoy the new ski season looking as stylish as can be. Just like the seasons themselves, ski fashion trends are forever changing so have a read of our definitive list of ski fashion trends for 2019 to ensure that your outerwear is as hot and up-to-date as your on-the-slope skills. You'll be dominating the slopes in more ways than one!
Top 4 Ski Fashion Trends for 2019
1) Sustainability and Responsible Fashion Choices
This is one fashion theme which we think should always be on the radar; sustainability and responsibly-sourced fashion choices. Skiwear which is responsible and doesn't damage the planet is at the forefront of our ski fashion trends for 2019, and one which we urge you to follow to help do your bit towards curbing climate change.
Patagonia is an ethical clothing brand known for its dedication to making durable and long-lasting adventure clothing. The company offers a lifetime guarantee on clothing and a 'no question' repair service which means that garments remain in circulation and out of landfill for longer. Their ski jackets are made using 100% recycled Polyester Gore-Tex face fabric and were the first company to do so. They say, "using recycled polyester lessens our dependence on petroleum as a raw material source, curbs discards and reduces toxic emissions from incinerators".
Picture Clothing dubs itself "an environmental activist, outdoor brand dedicated to boardsports" rather than a ski or snowboard brand, Picture Clothing is 100% committed responsibility and sustainability-driven eco-design. They also made the Hubber Helmet; the first ever ski/snowboard helmet made from 100% recycled and organically sourced components. Recently collaborating with WWF, Picture Clothing is committed to protecting the natural habitat and ecosystem of 3 animals living in polar climates: Narwhals, bowhead whales and polar bears. Buy responsibly, buy Picture.
Smartwool is another standout sustainable ski clothing company for 2019. The company make 'Smartloft insulation' from the scraps of Merino wool which meant they were able to save and re-use 23 tons of Merino scraps. Smartwool is transparent about their suppliers and producers to give the consumer more power about choosing an ethical brand they feel proud to affiliate with. The company make baselayers which combines ultra-soft Merino wool, lightweight polyester fiber blends, body-mapped vents, and reflective elements to enhance sweat management, dry times, durability, and visibility.
2)Bright and Bold Ski Balaclavas
Extremely practical and deliciously warm, the balaclava is a big look this season and not just on the slopes. When Vogue comments on a trend you know it'll be big, and when were Calvin Klein and Gucci ever wrong when it comes to fashion choices!? Ok…perhaps occasionally. Here on the ski slopes of Meribel we're already loving the chunky knitted balaclavas sporting bright colours and bold designs – a stylish balaclava is a great way of skiing inconspicuously whilst also protecting your face from the elements. Here are two of our favourite balaclavas for 2019: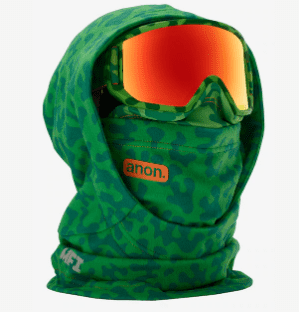 The Anon MFI® Hooded Balaclava from Burton features extra room to fit over a helmet, sports a stylish 'green skull' design and offers ultimate protection from wind, sun, and cold. Because why shouldn't kids look stylish too? This stylish balaclava comes with a magnetic connection that seals the face panel to any kids' MFI-compatible Anon goggle.
-£50.00
–Buy Now – Burton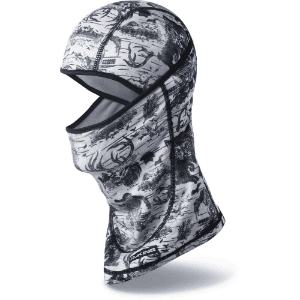 The Dakine Ninja Balaclava is the thinnest and lightest-weight balaclava we've found. Made of breathable quick-dry polyester, it performs more like a baselayer than outerwear and slips easily in under hats, hoods, goggles, and helmets. It also comes in black and camouflage and has a 2 year warranty.
-£19.95
–Buy Now – Snow Tart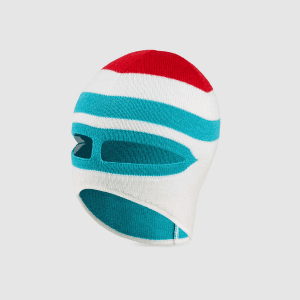 Gucci balaclavas are where it lies if you really want to flaunt the 'style over substance' banner! This Italian-made 100% woollen face mask may not promise to keep your face quite as dry and protected as other ski balaclavas, but the vintage ski mask-style design certainly ticks all the boxes for this season's balaclava ski fashion trend for 2019, meaning you'll make a statement at apres-ski if nothing else!
-£135
–Buy Now – Gucci
3) Ski Jackets with 70s Retro Styling
Yes really. And when modern high-tech fabrics meet 70s styling, we can't deny that this ski fashion trend for 2019 really works! Undoubtedly one of the most important defences against the cold, snow and wind, your ski jacket is a crucial piece of kit when skiing in the Alps so make sure you're on trend with one of these 70s-inspired beauties…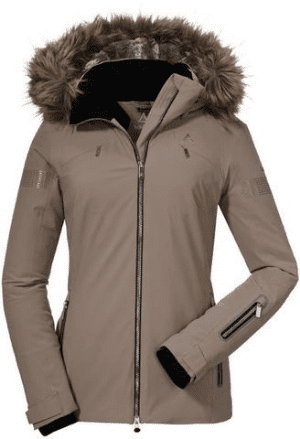 Schoffel Keystone 2 Big on chic styling with a 70s-inspired faux fur Parka hood, the Keystone 2 packs a hefty punch when it comes to technical features to keep you warm and safe in the snow. With added breathability and waterproof capabilities of 20K, the Keystone 2 has definitely been built to keep you protected, comfortable and oh-so-stylish on the slopes.
-£570
–Buy Now – Snow + Rock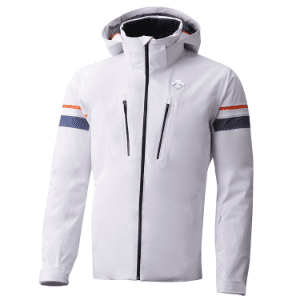 The Descente Quinton Ski Jacket is a regular fit, smart-looking technical ski jacket with a nod to the seventies by way of its retro design. Far from style over substance, this stylish ski jacket is technically advanced as it features the Descente Heat Navi system which converts infrared rays from sunlight into stored heat.
-£800
-Buy  From Descente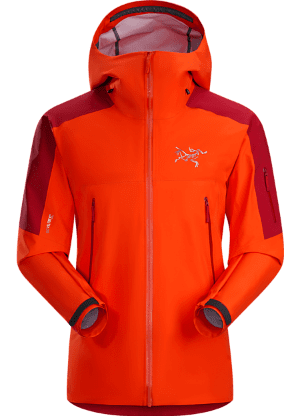 Firecracker by name firecracker in performance, the Arc'teryx Rush LT Jacket is not only bright and bold, but it's been designed to meet the demands of the backcountry. This light and durable ski jacket is great for long uptracks and aggressive descents as the minimalist design keeps its weight at a featherlike 445 grams, but still provides sturdy Goretex protection and is able to withstand the challenges of rugged backcountry terrain.
-£550
–Buy Now – Arc/Teryx
4) Animal Print Ski Wear
If you're looking to make a 'roar-some' statement on the slopes, then animal-print is an ongoing trend that is set to stay a firm contender in ski fashion trends for 2019. Both on and off the slopes, animal print and fur (faux of course) always hints at luxury and a keen sense of style, so when choosing which ski wear to buy for the coming season, take a look at our favourite animal-print skiwear to keep you looking like king (or queen) of the jungle…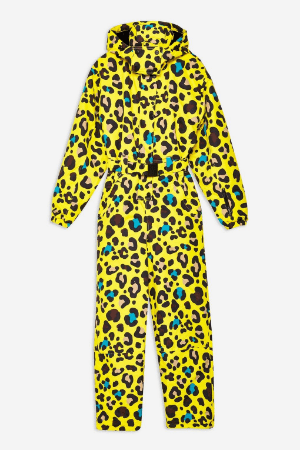 The leopard print ski jumpsuit from Topshop SNO is nothing if not eye-catching! Designed for the fashion-forward, this bright and bold leopard print snowsuit in bright yellow will turn heads on the slopes this season and be sure that you're noticed.
-£180
-Buy Now – Topshop SNO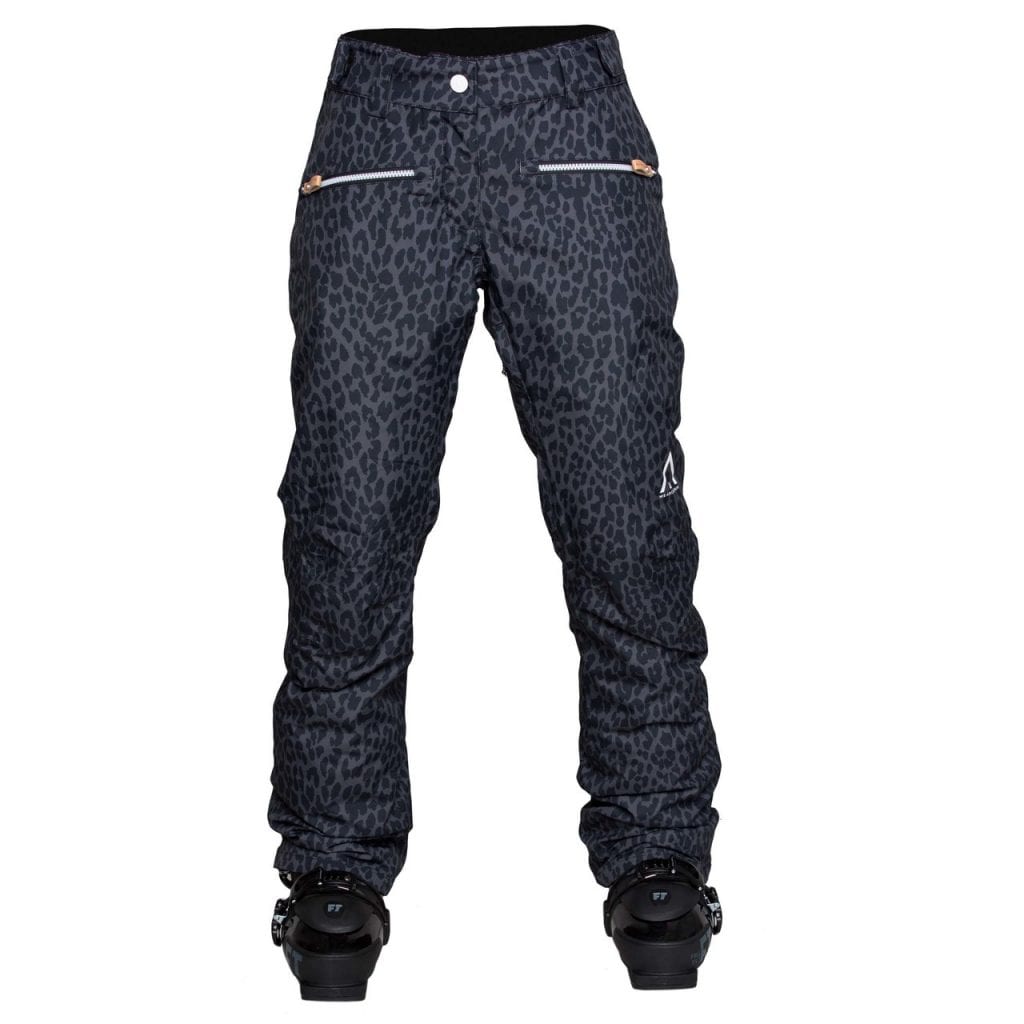 These stylish leopard print ski trousers by WearColour boast articulated legs for added flexibilty and a 10k rating for both breathability and waterproofing. They have taped seams and vents with mesh to be able to regulate the heat as well as extra padding on the bum to lessen the bruising when you're out on the slopes!
-£149.99
–Buy Now – Boaderline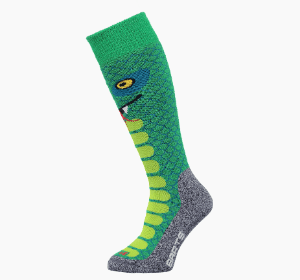 The zoo range of kids ski socks from Barts boast all manner of fun animals and give a nod to the animal print trend for 2019 skiwear. Made from soft Merino wool with antibacterial technology, these ski socks tick all the boxes.
-£12.99 – Barts
Whatever your style, we hope that our guide to the ski fashion trends for 2019 help you define your look for when you arrive here in Meribel for the ski holiday of a lifetime! To book your ski holiday please get in touch with the team here at Ski Basics and we'll do our utmost to exceed your expectations every step of the way… See you on the slopes!