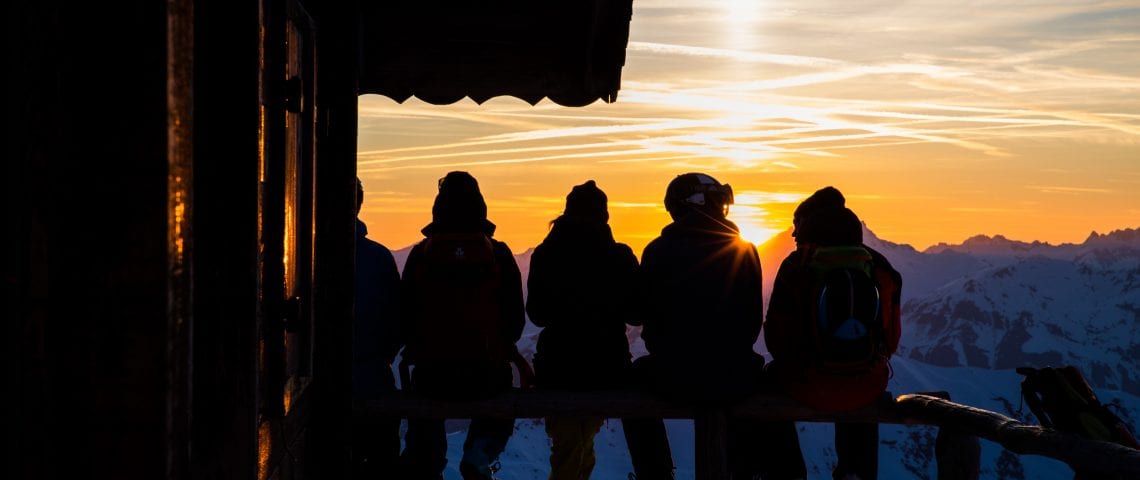 As skiers and snowboarders, we all rely upon the natural environment as a source of fun and adventure. Yet it can be difficult to adopt eco-friendly ski habits. 
Nevertheless, everyone who uses the mountains has an important role to play in protecting and preserving their surroundings. Effectively offsetting the impact of skiing and snowboarding on the environment, is vital in protecting our planet and ensuring a sustainable future for winter sports.
One of the easiest ways for everyone to do their bit is by supporting sustainable businesses. Purchasing sustainable ski wear is a great way to do this. It's stated that 84% of textiles end up in landfill within the first year of purchasing, demonstrating the need for a shift in consumption habits.
There's no denying that there are a lot of things to consider when it comes to sustainability and the volume of information can often seem overwhelming. So, here we have put together a short guide on sustainability in the ski industry and the best sustainable ski wear.
What does sustainable mean? 
Sustainability is a word that we hear on a regular basis, yet its definition is widely debated within scholarly articles. The simplest definition of sustainability is the ability to exist constantly. It refers generally to the capacity for Earth's biosphere and human civilisation to co-exist.
What is the Ski Industry doing to be sustainable?
There are a number of organisations and initiatives within the ski industry that are working hard to preserve our natural environment and promote eco-friendly skiing. 
One Tree at a Time 
One Tree at a Time strives to make the alpine industry more sustainable by supporting businesses and individuals to bring about positive change. Amongst a number of initiatives, they have created a pledge system to measure how ski industry businesses are reducing their environmental impact.
One Tree is also busy working to give high-quality ski wear from local businesses a second life. Stock for their shop has been supplied through donations from local businesses looking for solutions to their branded uniforms that have come to the end of their first life but are not yet ready for the end. 
View this post on Instagram

High-quality donations combined with their amazing team of repair technicians has meant that One Tree has been able to save these high-quality items from landfill and give them a second home.
One Tree is working on a rental ski wear service that allows customers to make a pit stop on their way up the mountain, try on their clothing and take it away to their chosen resort and deliver it back at the end of the week. 
Sustainable Ski Bums 
Sustainable Ski Bums aim to inform like-minded snow sports lovers on who is leading the way in sustainable practices within the industry. Their website acts as a community hub, providing information from their own research and connecting people from across the globe to work together and reduce their impact on the environment. 
Sustainable Ski Resorts
We are fortunate that the Meribel team leads the way in terms of ski resort sustainability. As a result of their hard work and commitment, Meribel is rated as one of the world's greenest ski resorts because it…
– Powers the resort radio communication system using solar energy
– Reduces road congestion and pollution by running a free bus service throughout the season
– Protects the environment and its natural beauty, with building legislation that rules against the construction of any high-rise buildings
– Uses local hydroelectric dams to power its lifts and snow cannons
– Uses water from the Ariondaz dam for its snow cannons
– Recycles old chair lifts, passing these onto other resorts
Don't replace, repair
Good quality sportswear is built for longevity. So, you should always consider the possibility of repair before discarding your ski wear.  Many brands that are built to last, such as Peak Performance offer access to a repair service in all their stores. No matter how old your gear is! Similarly, Gore-Tex offers a 'Guaranteed to keep you dry promise' and will repair any goods that have not met this promise (providing you have cared for them in line with their guidelines). 
Eco-Friendly Ski Wear brands
Determining if a brand is truly eco friendly can feel like a difficult task. Below are some of the key things to look out for: 
The durability of the materials

Sustainability and production of the materials

People behind the brand – what do they promote?

Fair work conditions

Charities and organizations the company supports (if any)
Open Wear
–
Great for refurbished ski wear
Open Wear are a Swiss outerwear brand that focuses on combining high performance with ethical production, sustainable materials and openness. Their mission is focused on preserving our mountains and ensuring the way we ride now means that we can continue to ride in great conditions for years to come. They even offer a small selection of men's refurbished ski wear. Their eco ski wear will ensure you're prepared for all weather and look stylish anywhere on the mountain.
Picture Organic Clothing
– Best for ski accessories 
The Picture Organic mission is simple, fight climate change. All of their products are made from 100% recycled, organic or responsibly sourced materials.  In 2019 they earned B Corp certification, the highest distinction for companies committed to making environmental and social responsibility a core part of their business. The Picture range is made up of standard, relaxed fits and enviable colourways.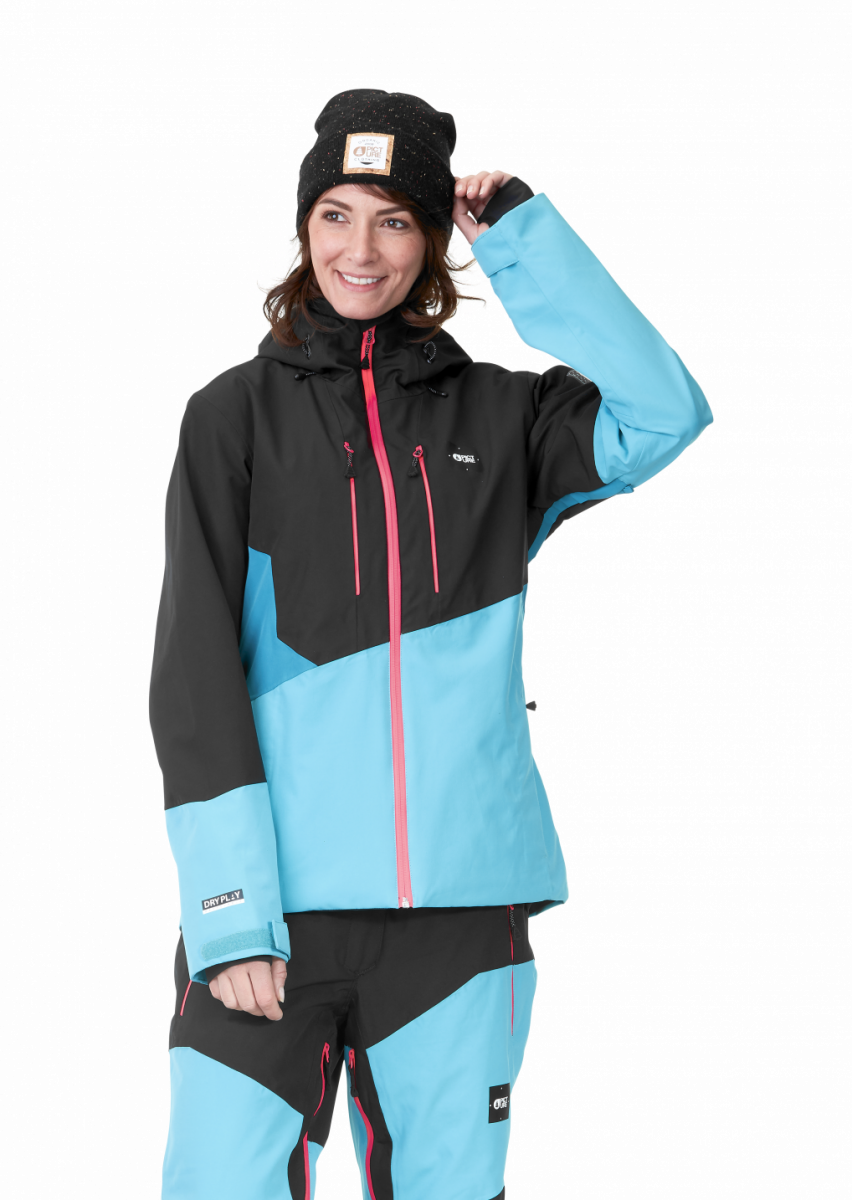 Not only this but their solar-powered French headquarters and factories run on renewable energy.  Plus, they've also switched to bio-sourced and compostable poly bags in their packaging.
Mons Royale
– Best for bright and bold baselayers.
Mons Royale combines sustainability, technical performance and style. Their Merino wool is ethically grown, mulesing-free, natural, biodegradable and sustainable.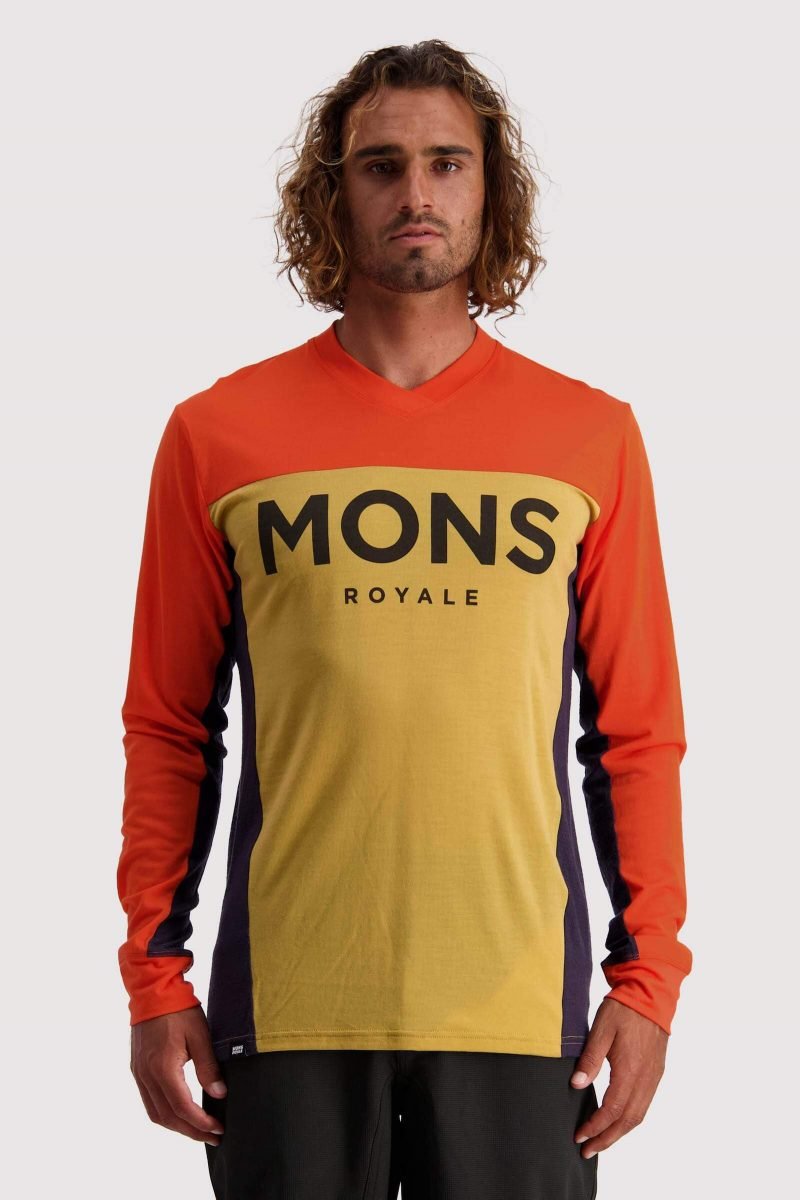 All garments are made using ZQ Merino to guarantee the world's highest standard in fibre quality, animal welfare, and environmental management. 
Patagonia
– Best for longevity and performance ski wear 
When looking into sustainable sportswear, Patagonia has been leading the way in sustainability and innovative products for the outdoor industry for decades. Their items are truly made to stand the test of time and as a result, are great to buy second hand.
Patagonia apparel has been tried and tested by top athletes in the most extreme conditions on the planet. Resulting in them becoming one of the leading sustainable sports brands. 
Their business is built upon sustainability and they provide maximum transparency across the board.
Grown Skis
– Best for pioneering eco ski design
Grown Skis are pioneers in eco ski design, using sustainably harvested wood cores and volcanic basalt rock fibres. 
View this post on Instagram
Grown is an Outdoor Creativity Lab with the aim of creating regenerative design solutions that are inspired by nature. They describe how they bridge science, design and industry to develop more sustainable solution prototypes that are then getting introduced to the industry for upscaling and improving conventional, non-regenerative products and services.
For more information on their mission and products, visit their website.
Other great eco ski manufacturers are those such as Salomon, Liberty, Lokomotiv and Kingswood which are explored here by Eco 4 The World. 
BeaverWax
Eco-friendly skiing also requires us to make sustainable choices about our equipment. BeaverWax is a highly regarded and innovative wax containing environmentally friendly ingredients that still provides high performance. 
We hope you agree how exciting it is to explore all the amazing work that's taking place within the ski industry. Whilst few businesses will be 100% perfect, we feel that it's important to celebrate those that are doing all they can to help reduce their footprint. Here at Ski Basics, we are working hard to be part of this positive movement and are committed to ensuring a sustainable future as a business and beyond. For an extensive guide on some of the best sustainable ski and sportswear in the market, visit Weekendbee. 
If you would like to view our remaining availability for next season, please visit our website. If you have any questions at all, please do not hesitate to get in contact. We would love to hear from you!