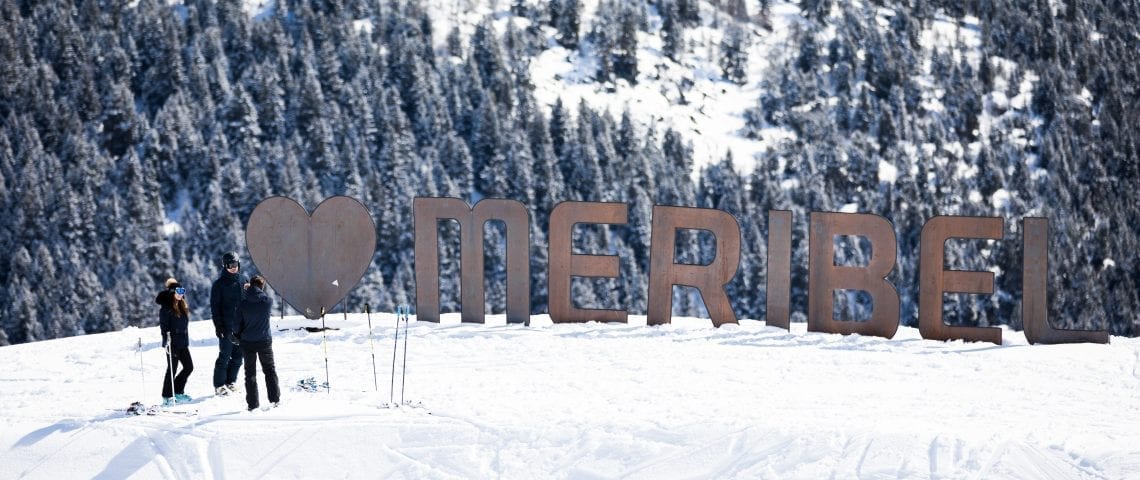 The resort doesn't open until 14th December, but the snow is beginning to fall and we couldn't be more excited for the season to begin and to share what's new in Meribel 2020…
Now we all know that skiing in Meribel, means skiing in one of the world's best resorts. So, you're bound to have an unforgettable holiday no matter what.
Nevertheless, The Three Valleys are commitment to continually improving the resort. Meaning that each time you visit there will be a whole host of new things for you to enjoy. And, we're happy to confirm that this year, is no different!
What's new in Meribel 2020?
It's no secret that skiing and snowboarding is most fun when you're spoilt with a large dump of fresh snow. That's why, despite it's advantage of a great geographic location ideal for snow all season, Meribel has doubled its snow making capacity.
That's right! Now over 50% of the ski area in Meribel is equipped with snow making machines. Meaning its more snow-sure than ever and now home to 2,500 snow making machines!
"How have Meribel done this?" I hear you ask.
This has been possible by doubling the size of two of Meribel's reservoirs, at the Altiport and Combes.
New runs for Meribel 2020
And that's not all! Amongst the exciting new changes being made ahead of the World Ski Championships in 2023, Meribel is now also home to two additional red pistes. In place of previously blue slopes, the Roc de Fer area will now offer a slightly more challenging adventure.
Simply turn right at the top of the Legends chairlift and you'll find your way to these new additions.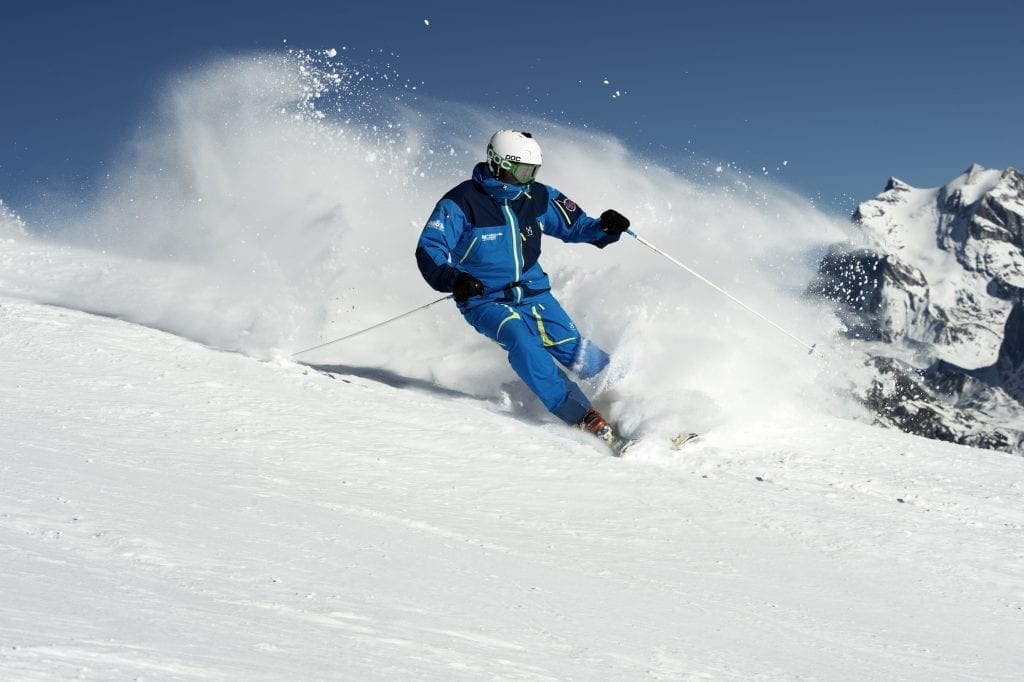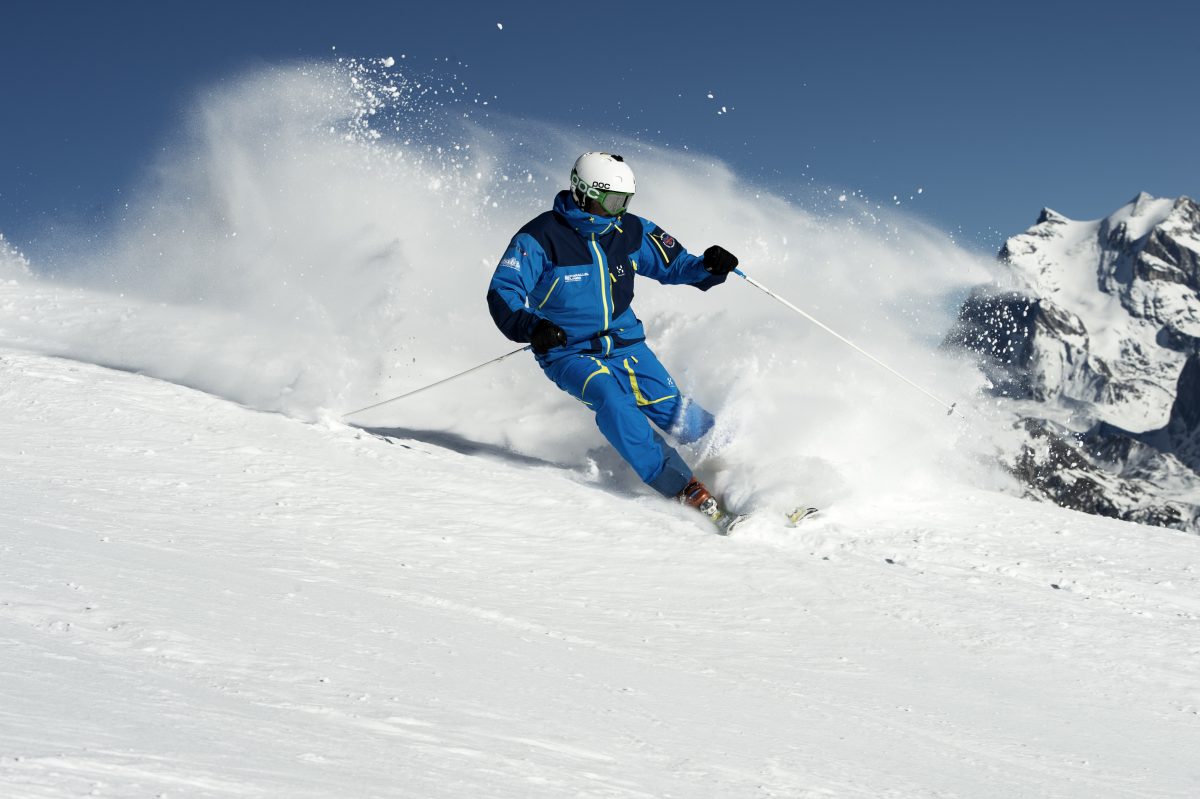 New tunnel for Meribel 2020
Keep an eye out for the new Tunnel, that will be being developed for the 2020-2021 season.
It will take you under the Roc de Fer piste and is in place to enable full access to the ski area whilst international competitions are in action.
It will replace the current tunnel and promises to out shine its predecessor, staying open all winter. Allowing skiers and snowboarders to enjoy the Roc de Fer and its unrivalled views across the valley all season long.
New to the Meribel Yeti Park
There's even more fun and surprises awaiting all the family at the Yeti Park this year.
This winter in Meribel's Yeti Park, you will find a 'no skis' area in the lower part of the park. Here you will find Himalayan horns and an area to relax, enjoy a snack and soak up some sun. Who said skiing, was all about skiing?!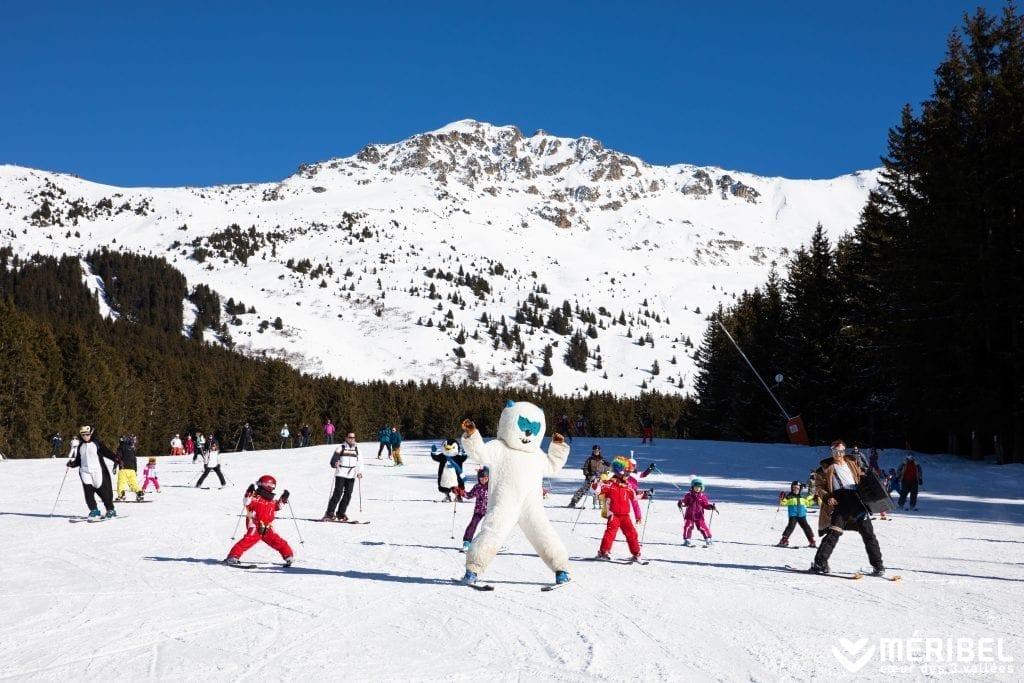 Photo Source: Meribel Tourist Office
New snugs and insta opportunities in Meribel
If you enjoyed them last year, you're in for a treat as there are now more cosy snugs scattered around the resort. Whether you're looking for a spot to rest your legs or an 'instaworthy' location – Meribel has got you covered.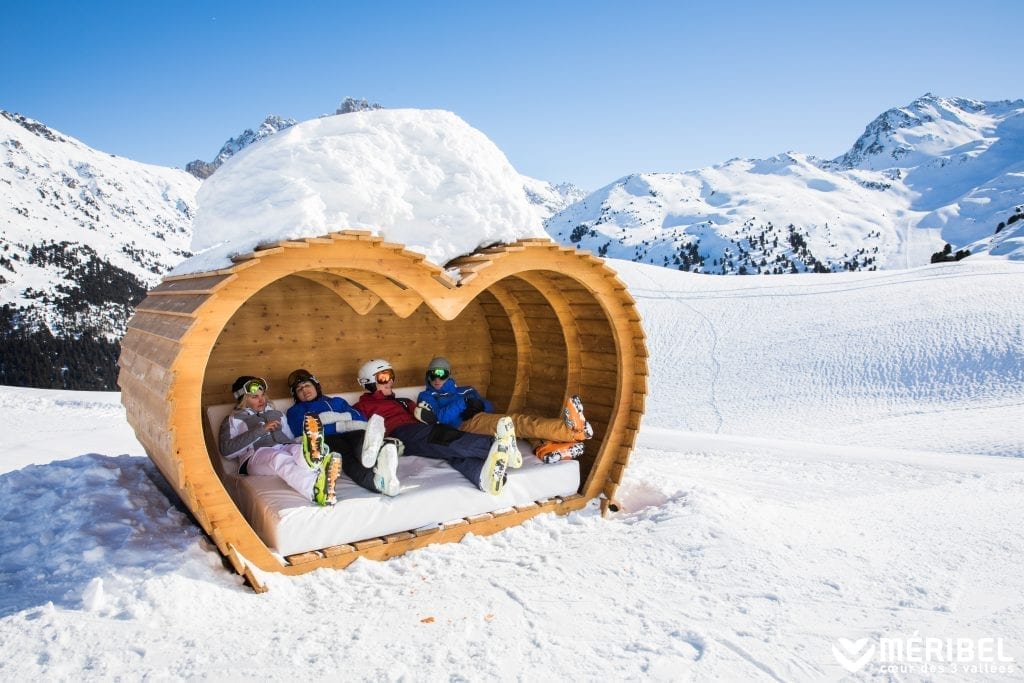 Photo Source: Meribel Tourist Office
New picnic cabins in Meribel
You'll also find even more idyllic new picnic cabins, perfect for both soaking up the sun or sheltering from the elements to enjoy your lunch.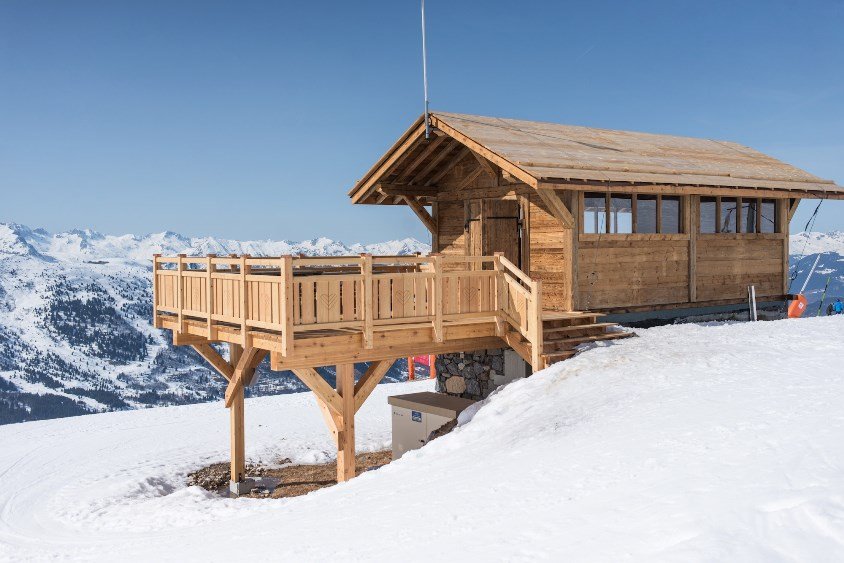 The return of Jack's Bar in Meribel
A welcome return for those who have been visiting Meribel for a number of years will be Jacks Bar! That's right, Jacks Bar. Meribel's original and most popular après bar is returning to Meribel in the place of Meribar. After sadly having to close at the end of the 2017/18 season, Jacks Bar have now secured a bigger and better location and will be taking apres by storm this season.
Check out their Instagram for updates on their opening and to find out what you can expect with their return.
Meribel's new L'hevana complex
The L'hevana complex is nearing completion and will bring a range of new shops, restaurants and a wine bar to the centre of town.
New Resturants in Meribel
Those who are familiar with Meribel and its hot spots, will be excited to hear the owners of L'Igloo and La Galatte will opening a new restaurant. The restaurant will be located in old cinema in the centre of Meribel. It will be opening the first week of December so be sure to pay them a visit!
It's not only the Three Valleys team that are shaking things up for the coming winter…
New and Improved chalets in Meribel
If you haven't already heard, our very own Chalet Epena is under-going a complete renovation ahead of the coming winter season.
From new bathrooms, kitchen, boot room, flooring and sofas, this 8 bed chalet will be the perfect combination of style and comfort.
You can read all about it in our what's new at Ski Basics blog!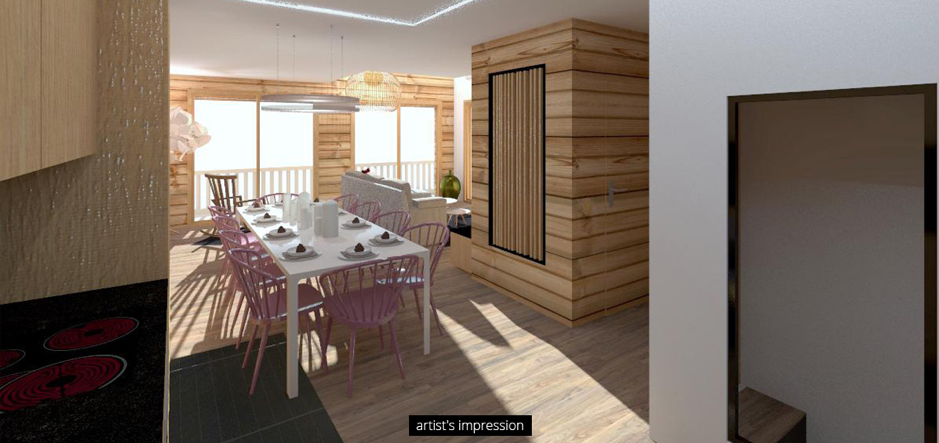 If you'd like to book Chalet Epena (or indeed any of our other ski chalets in Meribel) then head over to our availability page or just get in touch and we'll be only too happy to assist with your enquiry. We can't wait to welcome you to the resort and introduce you to what's new in Meribel for 2020!