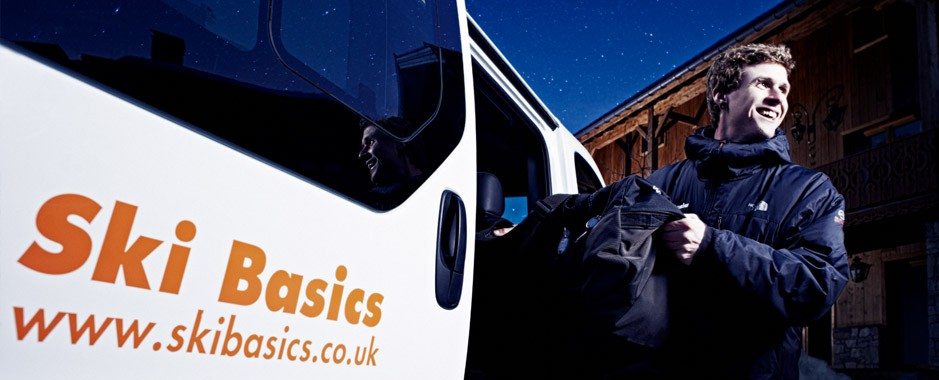 With 30 days until the season starts, it's time to start looking at the more detailed side of going skiing in Meribel. You may have one of the very best chalets in Meribel reserved, but how are you actually going to get there? Thankfully, Meribel and the Three Valleys are easily accessible via several international airports, a local train station and with it being an extremely family-friendly resort, more and more of you are packing up your cars and heading off for an adventure across the channel. Companies from Eurostar to Easyjet are still offering plenty of affordable ways for you to get from A to B, so aside from those who can afford to fly straight into Meribel's Altiport, there are plenty of options available to you that won't break the bank.
Flying into one of Meribel's surrounding airports is quick, cheap and cheerful. A quick search across the board showed flights from carriers such as Easyjet and British Airways from as little as 70 pounds based on a Saturday to Saturday return. (Saturday is the most common "changeover day" for must chalet companies in Meribel.) Airports close to the Three Valleys include Geneva, Chambery, Lyon and Grenoble, all of which are showing flights from major UK destinations for under 100 pounds. This is a great option for groups, because it gives you a base to meet your friends or family, meaning you can then head up the mountain stress-fee, whether by hire car, taxi or private transfer. Transfer companies like Three Valley Transfers (www.3vt.co.uk) come in at around 80 Euros each return, based on 8 people sharing.
If you are thinking of driving, whether from an airport or from the UK, make sure you are prepared; certain rules exist in France that us Brits just haven't got our heads around yet. For instance, you'll need the standard GB sticker, a high visibility jacket and snow chains packed and ready. It's definitely worth checking your insurance cover too, as UK cars find it hard to cope with the colder climate, let alone the snowy conditions. Don't let that put you off though; self-driving to Meribel can be a great experience, it takes around 10-12 hours including stops, and if you want to avoid as many toll roads as possible you can take an even more scenic route. A recent check puts taking a car to Meribel and back at around £500. It's a good idea to shop around for your ferry or channel tunnel tickets, with  many offering discounts or packages that can really add a little extra to your trip. Self-driving may not be the easiest option, but there are no weight or time restrictions, and hey, who doesn't love a road trip?! So why not stop off along the 550m journey from Calais, stick on a Dora the Explorer DVD and relax in the knowledge that you will soon be there.
An option I'll be looking at this year is the Snow train – this used to have a "party carriage" attached. Thankfully the thoughtful chaps at Rail Europe scrapped it due to "economic uncertainty" leaving those skiers loyal to the slopes to get in a little bit of rest, and a whole lot of skiing. The overnight train gets you in to Moutiers, a mere 20 minutes from Meribel centre. Get a cooked breakfast, have one of our delightful resort managers hand you that all-important pre-ordered ski pass, and you can be getting first lifts, on your very first day. There are trains that run during the day with changes in Paris, but the overnight ski train is convenient and cheap, making it perfect for those of you that want to get the most out of your days on the piste. A recent search shows that a Saturday to Saturday return on the overnight train will set you back around 140 pounds and takes around eight hours.
Most importantly, whichever transfer to Meribel you decide upon, we'll be ready and waiting for you, with a nice cup of tea, a slice of cake, and a warm log fire. Just let us know when to expect you, and we'll put the kettle on…..