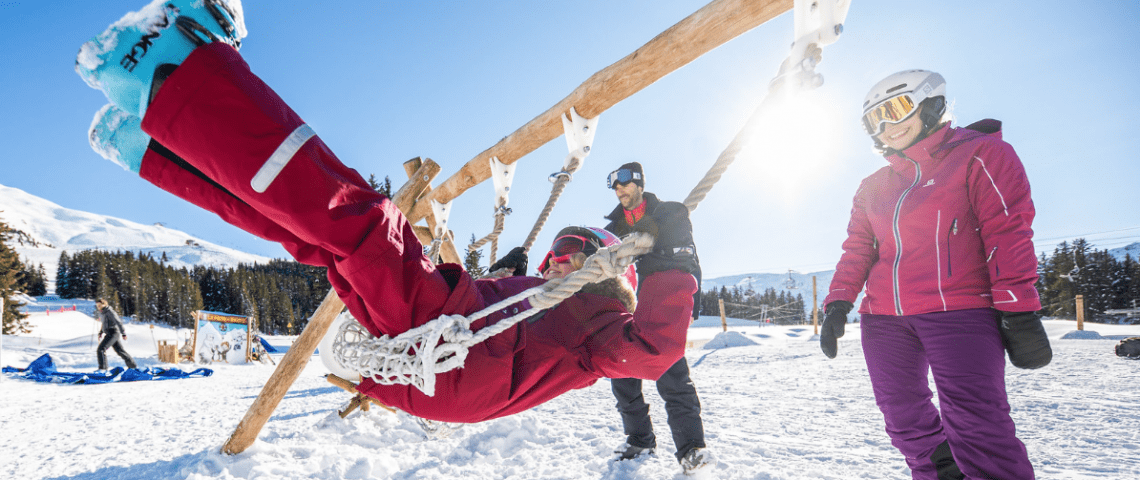 There's few better ways to spend February half term than skiing in Meribel.
To help you make the most of every minute without having to worry about 'what shall we do next?'… we have put together a small guide of things to do with the kids throughout the day and in the evenings too. Not forgetting, ways to ensure you can have some time to yourself.
Inuit Village
On your way to the Inuit Village, you will discover a series of fun games before reaching the heart of the village, located in the far north in the Alitport forest.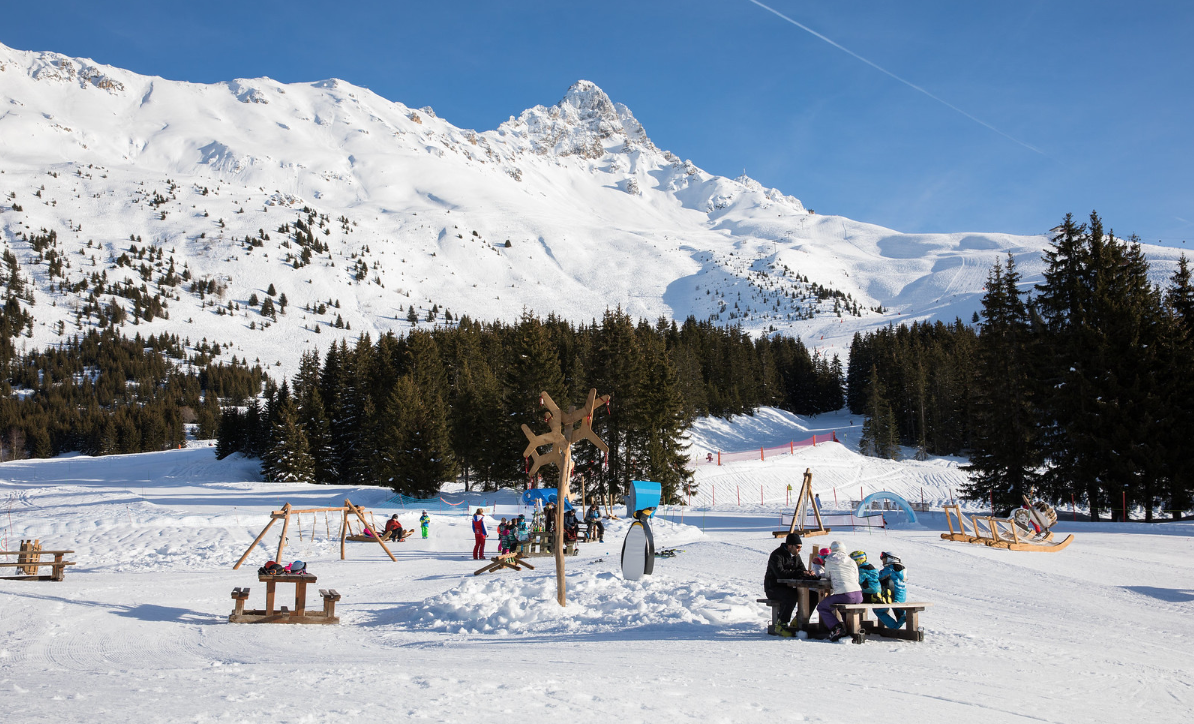 Here you will find a spot to have a rest and enjoy all the other fun the village has to offer. This half term, there will be even more fun to be had at the Inuit village. Face-painting, husky-petting and ice-sculpting shows are just some of the extra half-term activities held here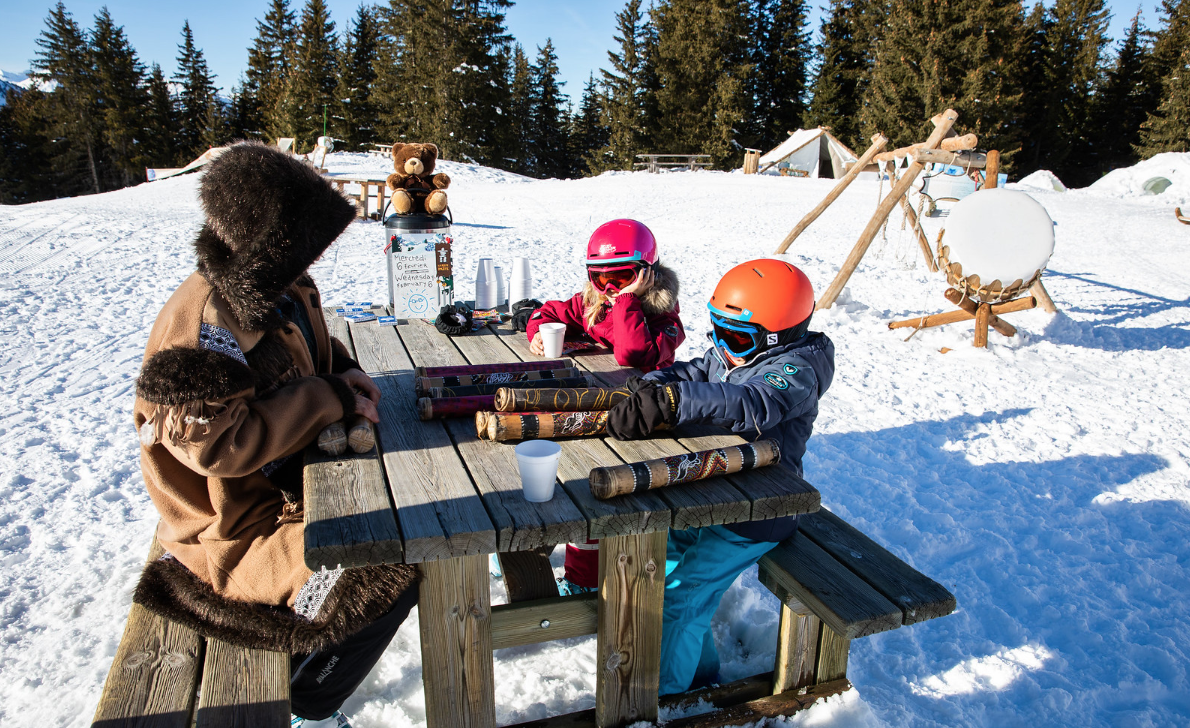 Elements snow park
For the aspiring freestylers why not visit the Elements snow park, ideal for beginner and intermediate skiers and snowboarders. The park is easily accessible and can be found by turning right when you reach the top of the Legends chairlift. It is also serviced by its own drag lift; Arpasson making it nice and easy to get straight back up to the top and ready to go again and again.
Yeti Park
In the Yeti Park, you will find Himalayan trumpets to blow, magic whispering tunnels and a grotto to explore. Keep an eye out for Yooni the Yeti whilst winding down the green piste that will take you through the park. This year, there's lots of new adventures to be enjoyed in the Yeti Park, such as Yooni LOOP, a zip line, igloos and a tree target…
Pic Bleu – Dragon themed piste
The Pic Bleu is also a must when skiing with the kids this half term in Meribel. This dragon themed piste, boasts idyllic picnic spots and hammocks to relax in while the children hunt for dragons.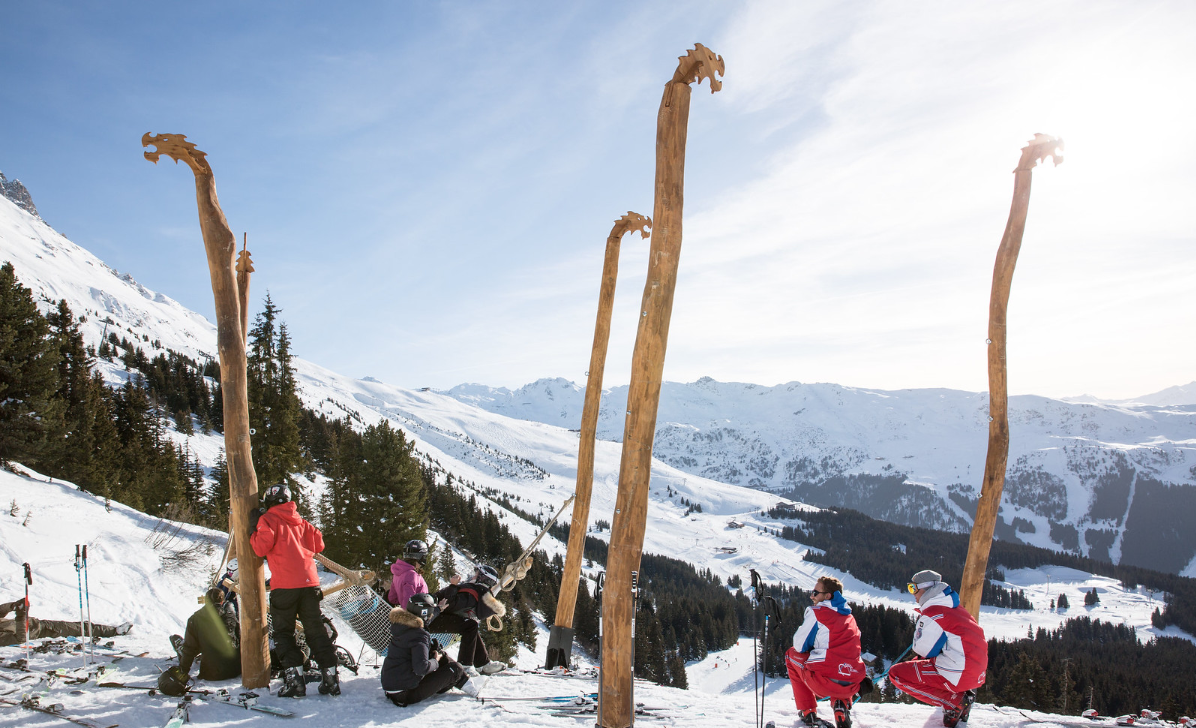 Animal Piste
The Animal Piste is a firm favourite with smaller children who enjoy
Meribel's much loved Animal Trail is always a firm favourite amongst families. After many years of fun, it's been given a makeover. The trail is now ready and waiting for this year's visitors with even more to explore.
Children off all ages will enjoy searching for life-size animal models in the Altiport woods, learning how to recognise their tracks and calls whilst winding through the tree lined slope.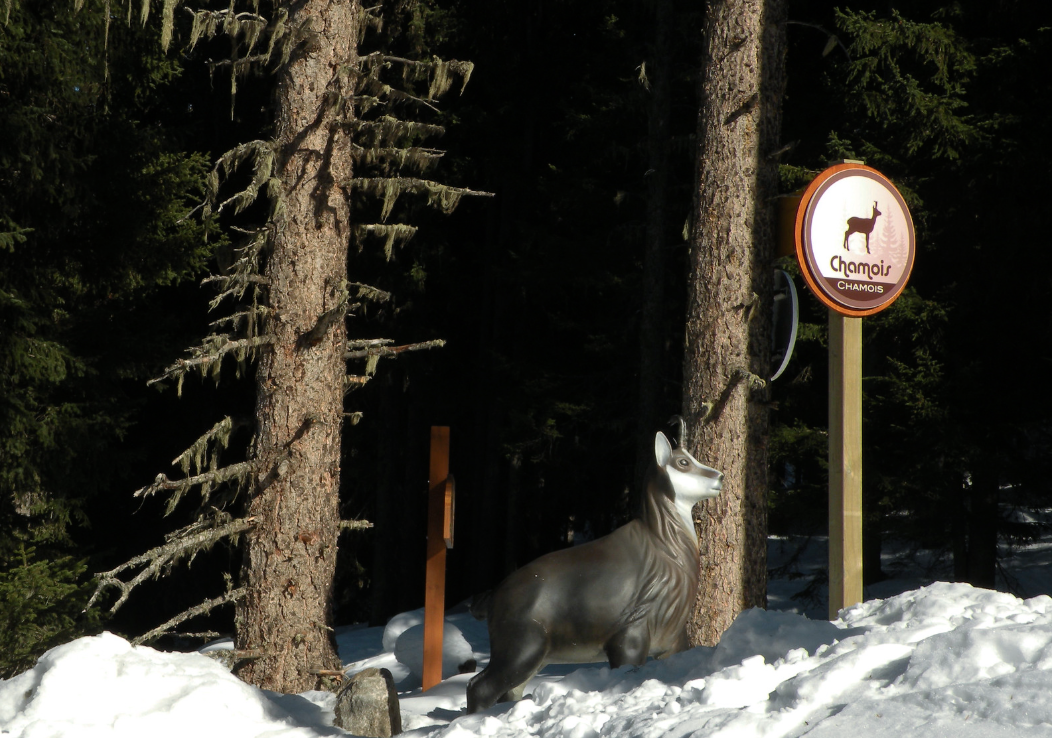 Frozen 2 Slope
Fans of the Frozen movies will enjoy the Frozen 2 piste, also nestled in the heart of the Altiport forest. At the beginning of the piste, you will find a cabin where you can immerse yourself into the world of Frozen 2 before making your descent along the enchanting slope.
Mission Black Forest
This sledging adventure is perfect for groups of friends and families looking to get competitive and take some time off their skis. The adventure begins at the Tougnete gondola where you will collect your sledge and helmet before heading up for the fun to begin.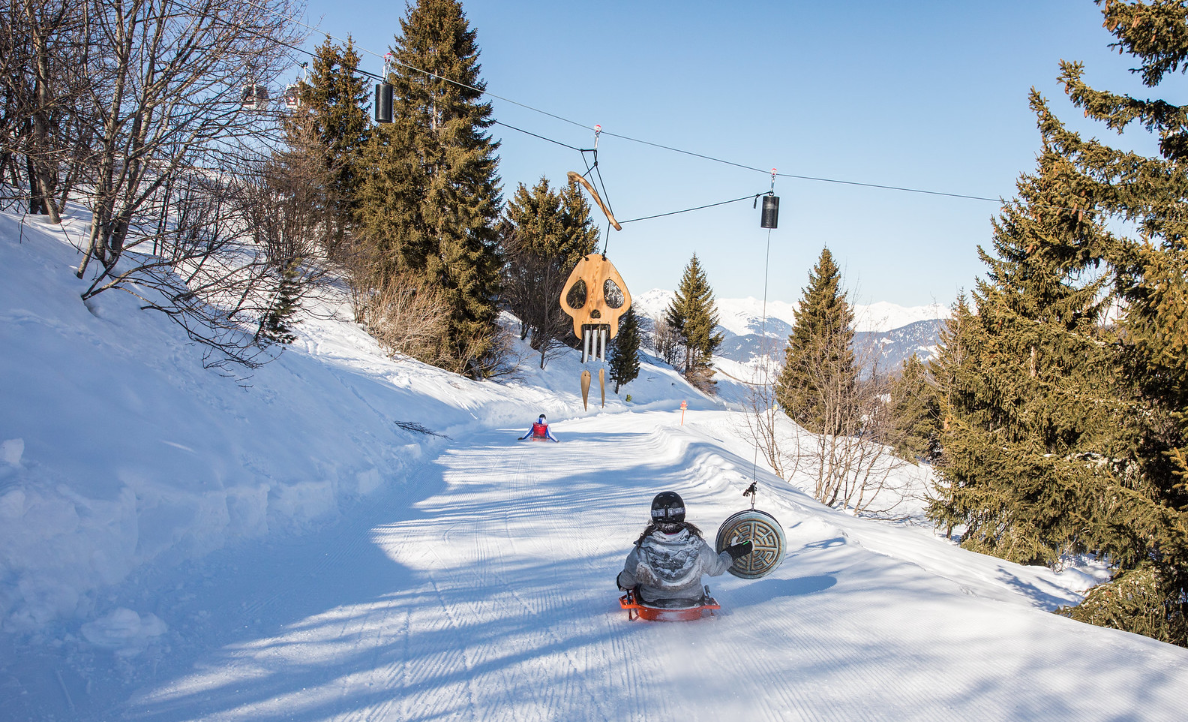 There are also regular sledging evenings held in Mottaret. Alternatively, just ask your chalet host and we can provide sledges and deliver them right to your chalet.
Parc Olympique
There is a whole host of fun to be enjoyed at Parc Olympique, go swimming, ice skating or climbing.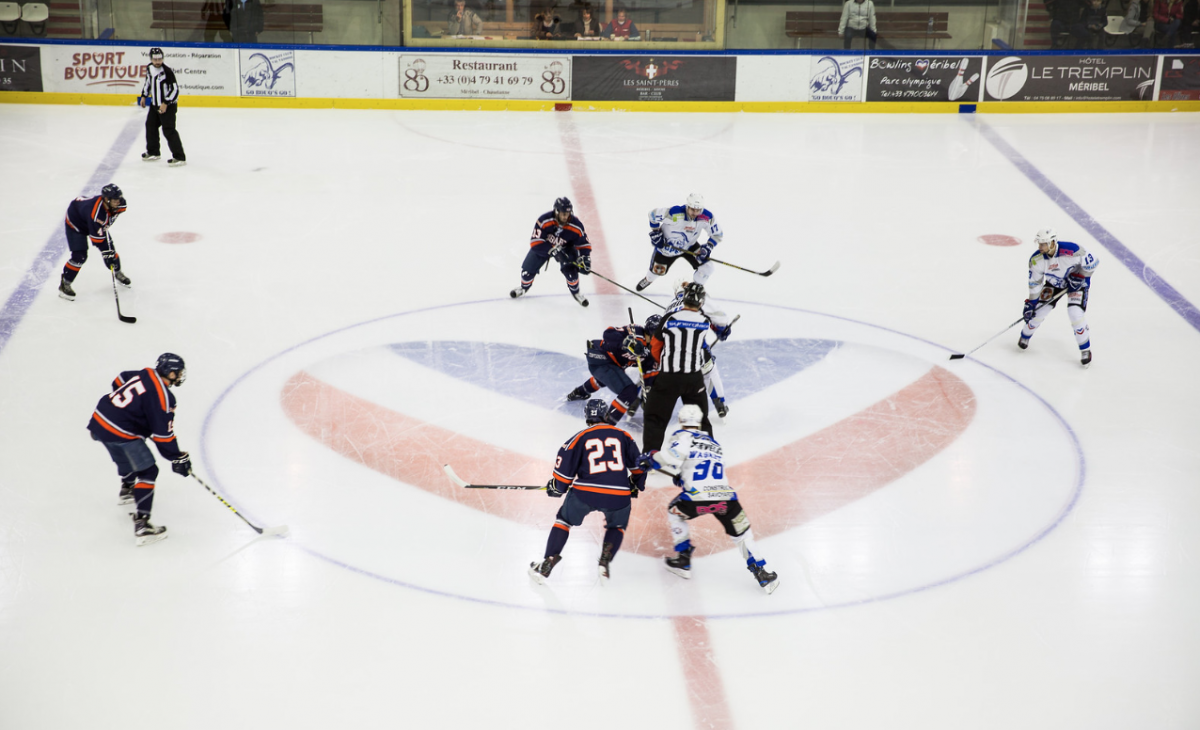 But, that's not all! During the winter season ice hockey matches are held almost every Tuesday evening. At only €3 a ticket it is a thoroughly enjoyable and great value night out. Tickets cannot be reserved, though usually there are plenty of spaces available.
Family friendly apres
On Wednesday evenings children can take part in a special torchlight descent in Méribel, followed by a ski instructors' show at la Chaudanne (book at the ESF).
Apres at Lodge Du Village
Family friendly apres are held at Lodge Du Village, in Meribel Village every afternoon. Enjoy live music within the comfort of the sheltered and heated terrace – it's the perfect spot for some afternoon fun before heading back to the chalet to relax.
Igloo for Chalet Staff night off
If you're looking for a child friendly restaurant that the kids are sure to love, Igloo is the place. This fun restaurant combines a great food with a brilliant atmosphere and is always a firm favourite amongst families. Be sure to speak to your chalet manager and book in advance as Igloo is likely to get booked up, particularly during busy periods such half term.
For more tips on where to eat whilst in Meribel, head over to our top picks blog or speak to your chalet manager.
For you…
Order a masseuse to your chalet
In need of some down time but can't leave the kids in the chalet? Fear not! We can arrange for a masseuse to come right to your chalet. Simply speak to your chalet manager who will be happy to help and can handle the booking process for you.
Child Care
Child care in resort is often booked up well in advance. So, the chances are if you're visiting this half term, it may be too late to arrange this. However, why not take a look at our recommended services on our childcare page ahead of your next trip.
What else can we arrange?
We know that when travelling with kids, there's a lot to carry. That's why we have a whole host of books, games and DVD's that can be delivered to your chalet ahead of your arrival – it's the perfect way to save space in your bag!
Lots our chalets also have smart TVs so you will have access to all your usual accounts such as Netflix and Amazon prime, the ideal way to unwind by the fire before bedtime.
If you have any questions at all or would like any further information on what's on this half term, simply get in touch and a member of the team will be happy to help! For more updates on all things Meribel, follow us on Instagram and Facebook.