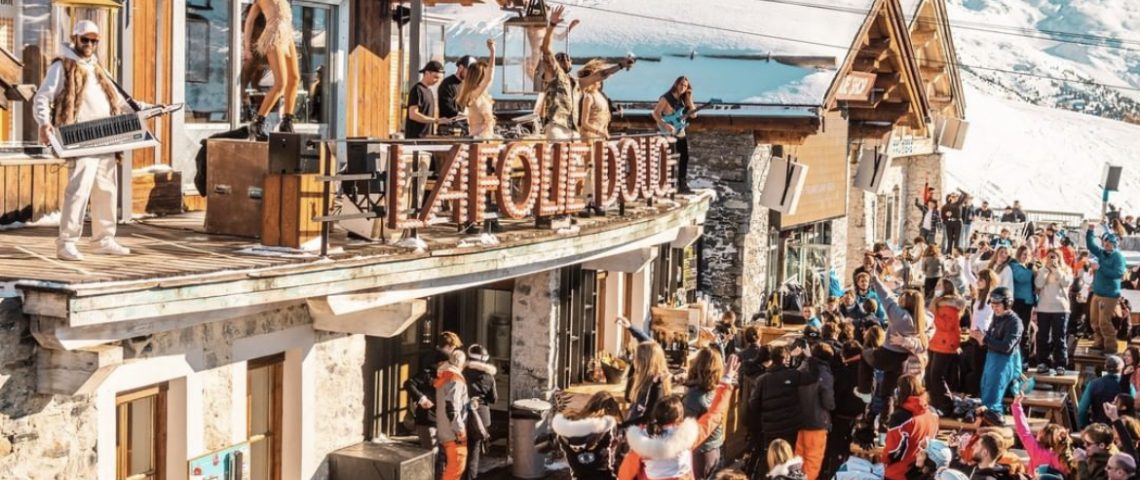 Heard about apres ski but never quite sure exactly what it is? You're not alone! And, we're here to help. Read on for our definitive guide on apres ski, what is and where to find the best.
What is apres ski?
Apres-ski can be described most simply as social activities following a day of skiing. Most commonly referring to the period between 16:00-18:30 pm, within which large ski after-parties take place at busy alpine bars. Here you will find people in ski boots dancing on tables and enjoying drinks in the sun. Although, apres ski can actually be anything from a relaxed drink back at your chalet to an early evening meal.

What does apres-ski mean?
Apres Ski is a French term derived from the 1950's. The literal translation of Apres Ski is "After ski" or "After skiing".
Apres ski history
Apres ski originated in the 1950s with the rise of commercial skiing. The tradition originated in Norway and quickly made its way across to the French Alps. It was at this point that the custom was firmly adopted by the sociable French culture and named Apres Ski.
What begun as a group of skiers enjoying some well spirited drinks to warm themselves up after long day on the slopes, has become as much of an important part of ski culture as the skiing itself.
Meribel is home to one of eight infamous La Folie Douces. The Folie's show stopping apres is an example of why apres has become such a prevalent part of a skiing holiday. If you haven't attended one of their parties before, here is a sneak preview of what to expect…
View this post on Instagram
What time is après ski?
As après ski technically means 'after skiing' technically it can start whenever you're done skiing for the day. From around 4pm when the ski day draws to a close is usually around about the right time. You can of course attend earlier, in some places you may want to get there ahead of time to bag yourself a prime position. Or why not enjoy a spot of lunch before the action commences? But, do not fear! You won't need to cut your ski day short in order to attend the main event. Apres usually runs on around until 6:30/7 or the time in which you go for dinner out in town or back at your chalet. If you'd prefer, you can party on with many bars open late into the evening and some until the early hours.
What is an après ski bar?
Strictly speaking, an après bar can really be any bar open for service following the end of the ski day. However, in a more literal sense, an après ski bar is one putting on a party following the end of the ski day. This can range from playing out pre-recorded music, a live band or to a fully choreographed show with fire dancers and fireworks. The experience you get will really depend on the bar you visit. Fortunately, in Meribel there is a range of different après vibes on offer.
How to pronounce Après ski
Heard all about it but not quite sure how to pronounce it?
In English Apres ski is pronounced 'ap-ray ski'. Listen here to hear for an audio example.
Is Après ski the same everywhere?
Each country has its own take on apres. However, something that they all have in common is that apres has developed drastically in scale and popularity over the years. Today you will find some of the world's most highly regarded apres resorts putting on extravagant parties on the slopes 7 days a week.
What should I wear to après ski?
Apres ski truly is straight off the slopes. Meaning even if you plan to end your ski day in a high-end bar, there's more than likely no dress code. More often than not, people will walk straight off the slopes, ski boots undone and skis over their shoulder straight into their favourite apres bar. There's no need to head back to the chalet to change or freshen up!
However, we would recommend taking a spare hat for warmth once you remove your helmet. Not forgetting some sunglasses, particularly for those bluebird days and long spring afternoons!
Where is the best apres ski in Europe?
The best apres destination is a much-discussed debate. We may be biased but if you're looking for a combination of varied and world class apres ski within the world's largest connected ski resort then the answer simple! Meribel.
Here you will not only have access to Meribel's fantastic amenities and apres, but also its neighbouring towns and villages. From Courchevel to Val Thorens and everything inbetween. You'll be truly spoilt for choice with each area offering a selection of great apres ski bars with a different vibe. If you're looking to grab a bite to eat before (or after) heading to apres, why not take a look at our guide to eating out in Meribel. There's a whole host of great restaurants, both on and off the mountain.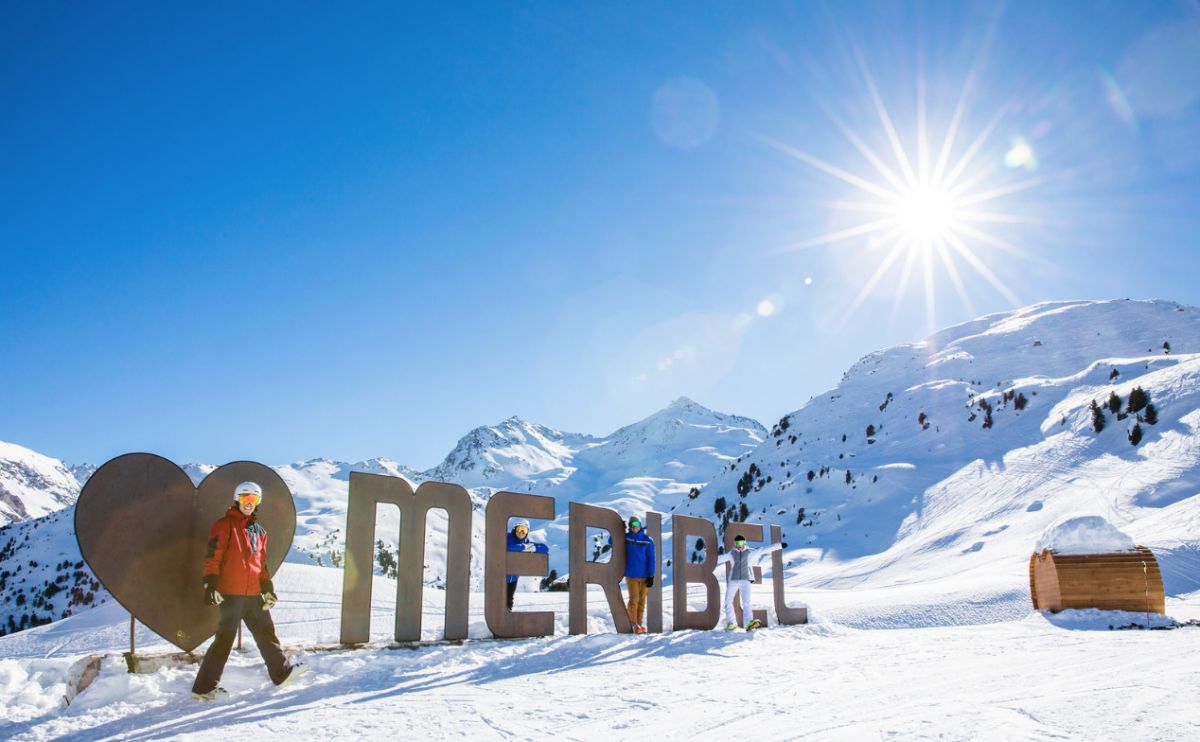 Where are the best places to go for après ski in Meribel?
Meribel is home to a range of infamous and world class apres ski bars. Of course, you will find one of the eight Folie Douce Bars at the Sailure Express Mid-Station. Here globally renowned apres ski parties take places every day of the week throughout the season.
Meribel is also home to Le Rond Point.  Also commonly known as 'The Ronnie', it's firm favourite amongst returning guests and those with a love for live music and DJs. From here, head down to Jacks to party on in Meribel Town Centre. Jacks is another must visit among returning guests and long been a Meribel apres ski hotspot, particularly since returning in 2021 after a few years away. From here, either head back to your chalet for dinner or bar hop your way through Meribel's colourful selection of apres ski bars. If you're staying in Meribel Village, Lodge du Village will not disappoint! With live music each afternoon, performed on their heated terrace at the foot of the slopes with a selection of great beer and apres favourites on tap. For more information on apres in Meribel, visit our guide.
If you'd like to experience apres here in Meribel yourself, take a look at chalets and their availability. Or if you require any further information, please feel free to get in touch and a member of the team will be pleased to help you.