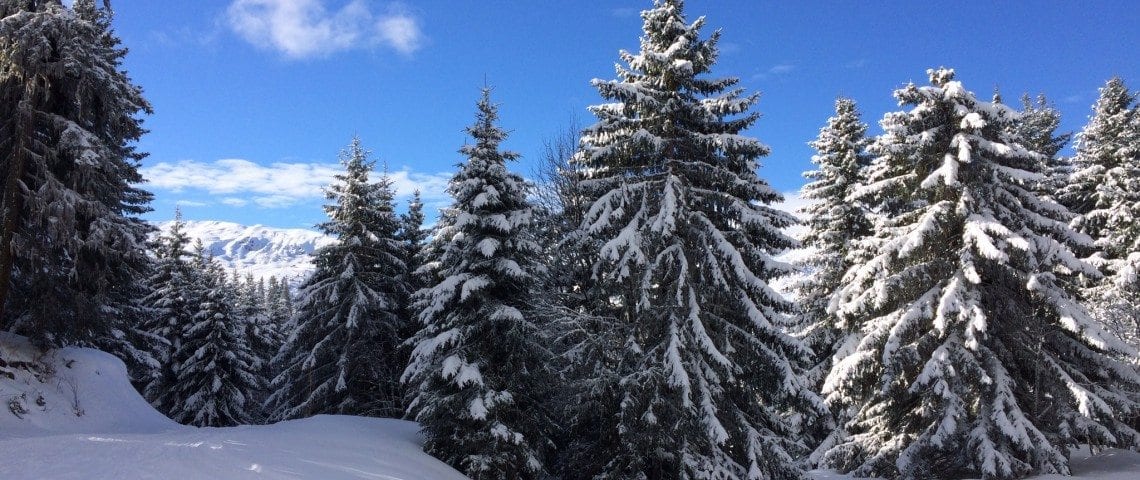 New Year's Eve celebrations can sometimes be a logistical nightmare where you find yourself trying to appease the wishes of everyone in your family/party, resulting in no one being completely satisfied with the diplomatic outcome. Not only that, but when you factor in extortionate taxi fares, bar/club entrance fees and the cost of food and drinks, New Year's Eve can turn into a bit of a costly headache!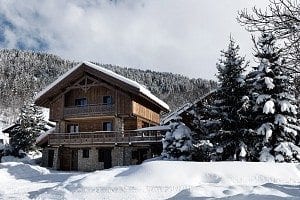 Why not take the headache out of your New Year's Eve plans this year and enjoy a New Year ski break in Meribel where you and your family and friends can unwind, relax and enjoy it your way? Christmas and New Year is a special time here in Meribel- it's when families and friends join together to celebrate, eat, drink and (of course) ski! Snow conditions over new year and Christmas are often epic, and skiing or snowboarding helps to ease the excesses of Christmas by being able to breathe in that crisp mountain air and enjoy life out on the slopes. Our collection of beautiful fully-catered chalets offers style, comfort and outstanding service that won't break the bank. Starting from your transfer to resort and ski pass delivery, we'll tailor every moment to be just the way you want it. Ski breaks at New Year are the perfect holiday where groups can relax with one another and soak up the joyous party atmosphere waiting in resort. And not only that, this year you will benefit from an eight-day new year ski break as the new year week starts with Ski Basics on Friday 30th Dec and ends on Saturday 7th January. Here at Ski Basics we'll work hard to make sure that your new year celebrations go with a bang!
The Beauty of a New Year Ski Break in Meribel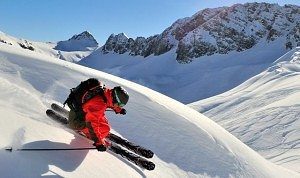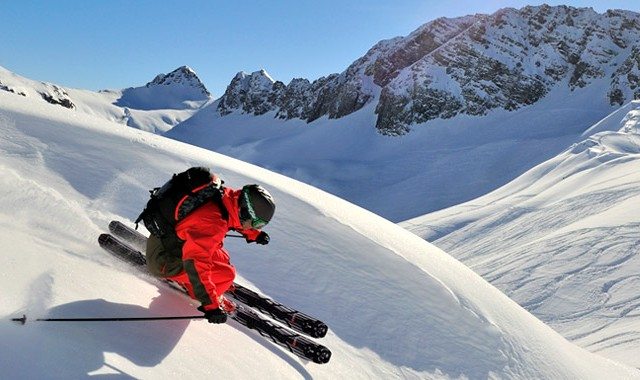 So what can you look forward to when choosing a New Year ski break in Meribel? As the clock strikes midnight, a long-held New Year's Eve tradition takes place where merry revellers congregate in the centre of Meribel to share the big countdown. Champagne corks are popped, fireworks fill the night sky and friends new and old toast the advent and opportunities of the new year ahead. It really is quite spectacular. If you are looking for a bar atmosphere where the drinks flow and the music plays, consider one of the best bars in Meribel as the backdrop for your New Year's Eve party in Meribel.  Start your night at a quick spot of après at either the Rond Point or Folie Douce before the torch light descent down to the Chaudanne area and fireworks at midnight. There's so many things to do in Meribel, all you need to do is pick one of the catered chalets still available from the list below and let us do the rest…
Catered Chalets in Meribel for New Year 2016/7
All prices include full catering for the whole of your stay. With long days of high energy activities outdoors, delicious meals make an integral part of your New Year ski break in Meribel. We work with outstanding cookery schools and experienced chefs work hard to develop menus which will set your tastebuds tingling. Check out our food pages to see what you can look forward to.
Chalet Etoile is a charming six bed chalet situated in the heart of Meribel Village. Located in a quiet street behind Meribel village bakery and in close proximity to the golf chairlift, Chalet Etoile is perfect for both budget and location, making it a firm favourite amongst family and friends.
Cost for a New Year ski break £4794 (£99.87 per person per night)
Chalet Hermine is a brand new ten bed chalet that has undergone a complete renovation resulting in an outstanding finish. The open-plan kitchen and dining room is blessed with an incredible wraparound terrace with a view over the Meribel valley, and the breakaway living area will enable you to relax and unwind after a hard day on the slopes.
Cost for a New Year ski break £10,990 (£137.38 per person per night)

Chalet Marini is a sprawling twenty bed chalet excellently situated at the entrance to Meribel Village. With its homely communal areas and huge balcony overlooking the Meribel valley, Chalet Marini is absolutely perfect for a new year ski break in Meribel to write home about. A big chalet with a big heart, make Chalet Marini your base this winter.
Cost for a New Year ski break £15,980 (£99.87 per person per night)
We can't wait to welcome you!