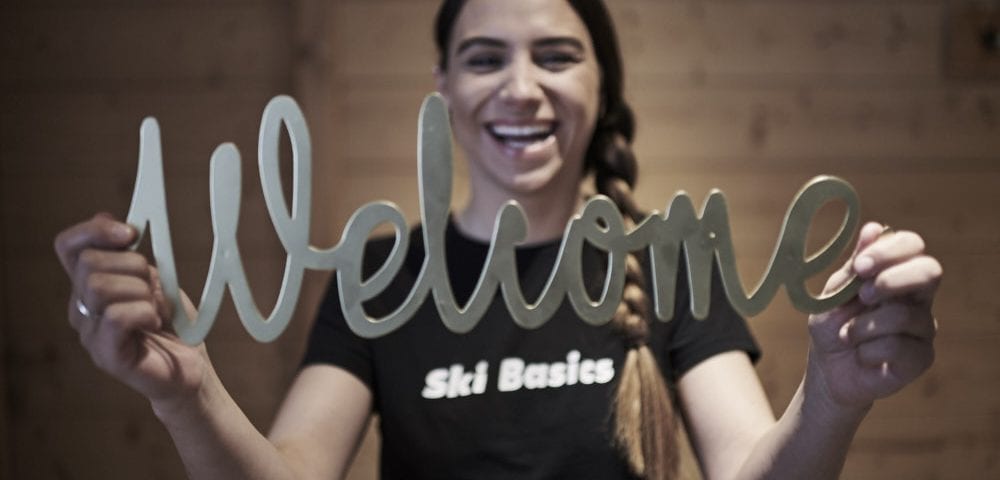 So Firstly, What Is Included in a Catered Ski Holiday?
What you get will of course depend on the company that you decided to book your catered ski holiday with. However, when looking at things from a Ski Basics perspective…
Your own private chalet
Chalet Cook / Host
Driver Service (to the slopes between 8:30-10 am and back to your chalet 4-6:30 pm)
Full continental breakfast – including a delicious hot option and porridge
Daily housekeeping
A freshly baked cake each day
Vin Chaud upon your hosts return to the chalet each afternoon at approximately 5:30 pm
Unlimited house wines (plus fizz & beer in plus chalets)
Evening meal (3 courses in our classic chalets and 5 courses in our plus chalets – For more information on what to expect at dinner check out our chalet food guide)
Ready-made Tartiflette on chalet staff Monday evening off – Freshly made that morning and left for you in the fridge to simply pop into the oven
Tea and Coffee after dinner
Ski Basics goodies
What to Expect Next – After Booking and Upon Arrival
More often than not, your day of arrival (and departure – dare we mention the subject) will be on a Saturday. This is certainly the case for most companies within the Three Valleys and us here at Ski Basics.
Your resort manager will ask you for the details of your outbound journey which will then be used to help prepare for your arrival.
Once you arrive in resort you'll be greeted by your chalet staff, shortly followed by your chalet manager who both will be on hand to deal with any additional requests or questions you may have.
You can now relax and get into full holiday mode!
View this post on Instagram
Daily routine on a catered ski holiday
Again, the day to day routine is likely to differ slightly depending on which company you choose to go with. However, it's important to remember that it is your holiday! So, anything you feel you'd like to do different, can be discussed and adapted to suit you.
In most cases, your host will arrive to prepare breakfast at around 7:30 am. Meaning you will wake to the unrivalled smell of freshly baked pastries filling the chalet and find that the breakfast table is ready laid out and waiting for you to enjoy from 8 am – 9 am.
Once you're fuelled and ready to go, a chalet driver will be on hand to take you to the slopes. Here at Ski Basics, our drivers are on hand to provide a lift to the slopes between 8:30 and 10, so to ensure you can choose a time that best suits you and your group.
From 4 pm after a fun-filled day on the slopes, you will find one of our drivers at the Chaudanne, where they will be waiting to run shuttles to and from the chalets.
Once back in your chalet, you will be greeted by a delicious freshly baked cake to be enjoyed with teas, coffees or something a little stronger such as a warming Vin Chaud should you wish!
View this post on Instagram
If you have children within your party and would like them to eat earlier, this is usually done at around 6:30 so your host will shortly begin preparing the evening meals when they arrive back to the chalet at 5:30.
As a guide, dinner is served at 8. However, this can be agreed between you and your host at the start of your stay. Dinner will be served, and drinks flow freely throughout the evening.
View this post on Instagram
Once dinner service is complete, your hosts will say their goodbyes for the evening and leave you to relax and continue to enjoy the rest of your evening.
What else can be done for you, on your catered ski holiday?
We can take care of all the details for you, even before you arrive. We work closely with many of the local businesses in town and can ensure that your trip is plain sailing from the moment it is booked.
From Ski hire being delivered to your chalet door to lift, restaurant reservations on chalet staff night off or even arranging for a masseuse to visit your chalet to iron out those mid-week aches and pains.
A shortlist of these are outlined below,
Lift Passes
Ski, Snowboard, Boot and Helmet Hire
Ski Lessons
Other activities
Restaurant Reservations
Massage and Physio
Childcare and Toys
Child equipment hire (For example – Buggies)
View this post on Instagram
But it doesn't end there, if there's something you don't see here – just ask!
Things to bear in mind on your catered ski holiday
Chalet staff time off – Monday evening and Wednesday for the whole day. As with all the finer details, these may vary depending on which company you decide to stay with.
On Monday, a delicious dinner will be made for you in the morning by your host and left for you to warm through as you please in the evening.
On Wednesday, breakfast will have been been laid out ready for the morning on Tuesday evening. Your chalet manager will also drop fresh bread to the chalet before breakfast and afternoon tea will be laid out you're your arrival back from the slopes. And, there is no need to worry as the usual driver services remain in place too.
As you may now appreciate, catered chalet holidays are high in demand and often book up quickly. We always recommend booking up early! Particularly in peak weeks such as:
Christmas
New Year
School Holidays
If you haven't already got a week in the diary, don't panic – it's not too late to find the perfect chalet for you and your party. To check out our remaining availability, simply click here and head over to our booking website now!